Probe reveals she bought marble cutter hours after Veena's fall; sandwich vendor knew of death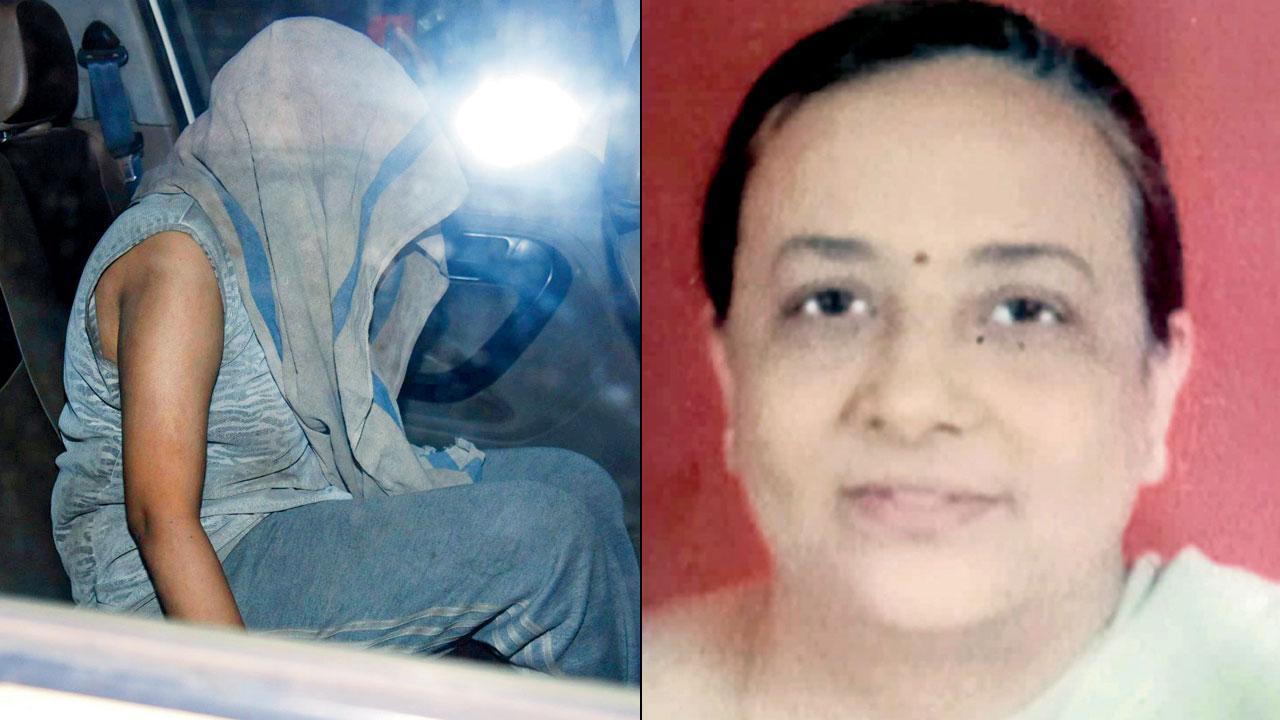 The matricide accused is taken into police custody on March 14. File Pic/Ajinkya Sawant
If my uncle and relatives had found out that my mother was dead, they would have thrown me out of my Lalbaug home and appropriated my parents' bank balance and property. That's why I cooked up a story of my mother's Kanpur visit," matricide accused Rimple Jain, 24, told the Sewri court on Monday. Rimple continued to deny killing her 55-year-old mother, Veena. Meanwhile, the police probe revealed that Rimple had decided to dispose of the body and had bought a marble cutter within six hours of her mother's alleged fall.
Rimple was produced in court by the Kalachowkie police after her police custody came to an end. Asked by an additional magistrate whether she wanted to say something, the accused made some startling claims in a firm voice. "My uncle brought my mother and me to Lalbaug in 2007 as he had got a flat in a nearby complex. My mother and I fought often, but the fights were not of a serious nature. I have not murdered my mother," Rimple said.
ADVERTISEMENT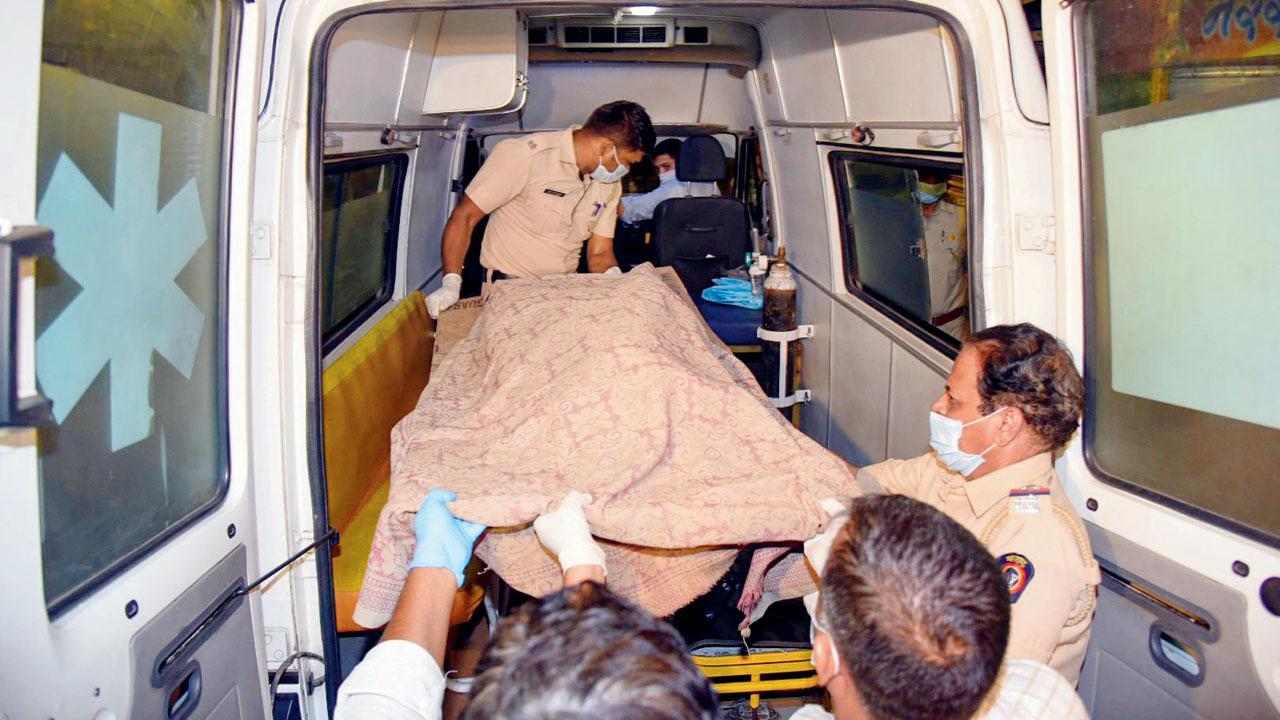 Cop, on March 14 , take the 55-year-old's remains to KEM hospital where they were identified. Pic/Ajinkya Sawant
"I got scared when she died after falling. I tried to dispose of the body, fearing relatives would blame me for her death and even kick me out of the house. I also feared my relatives would usurp our property and bank balance," she added. Rimple claimed she cooked up a story with her sandwich seller friend about sending her mother to Kanpur following a paralytic stroke.
The cops, during remand, had claimed that Rimple was uncooperative in the probe and they wanted to know from her how exactly she had killed her mother. Also, they wanted to determine the role of six of her close contacts, of which her boyfriend and the sandwich seller are important people yet to be questioned. The cops demanded an extension of her police custody to find out if there were any more people involved in the crime. Hearing all the arguments, Rimple was sent to police custody till March 24.
Also Read: Lalbaug murder case: Why Rimple couldn't dispose of corpse
'Will cross-check claims'
After Rimple's startling claims in court, the Kalachowkie cops said they would verify the claims. "We have to check who is managing the Virar property where Rimple was born and lived for seven years before shifting to Lalbaug," said a cop.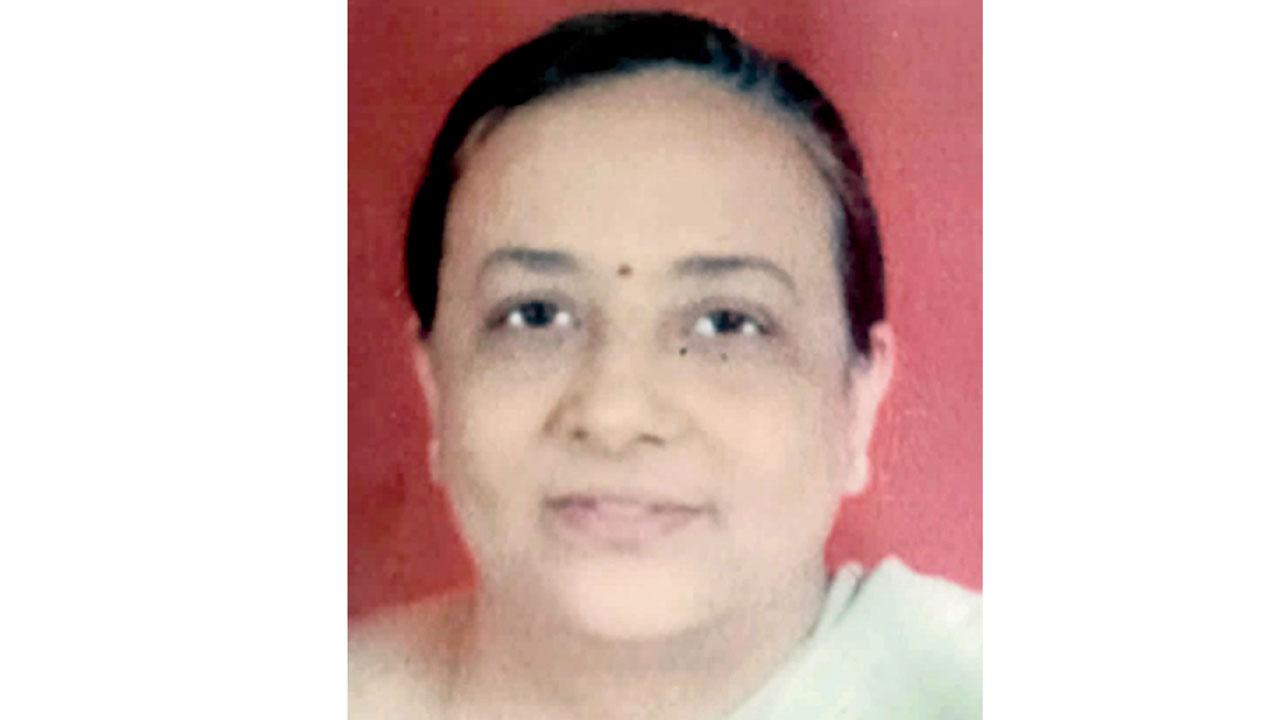 Veena Jain, the deceased
Marble cutter purchase
According to the probe, on the afternoon of December 27, the day Veena was last seen by neighbours, Rimple bought a marble cutter to hack her mother's body. "The decision to buy the cutter was surprisingly quick. The statement of the hardware shop seller barely a few metres away from home has been recorded. He identified Rimple as the person who had bought the cutter," the police officer added.
Sandwich seller questioned
The sandwich seller who has been grilled by cops for the third consecutive day revealed he knew that Rimple's mother was dead. On December 27, when he went to Rimple's home, he saw the mother lying on the bed. He told Rimple that she was dead to which Rimple responded positively. However, the sandwich seller denied helping Rimple hack the body. The man went to UP on January 7, 2023, 12 days after the death.
27
Day in December when Veena Jain was last seen
14
Day in March when Rimple was arrested