State Cyber tells court one arrested man, an MBA, hired at least 60-70 people to recover money from borrowers by using their morphed photos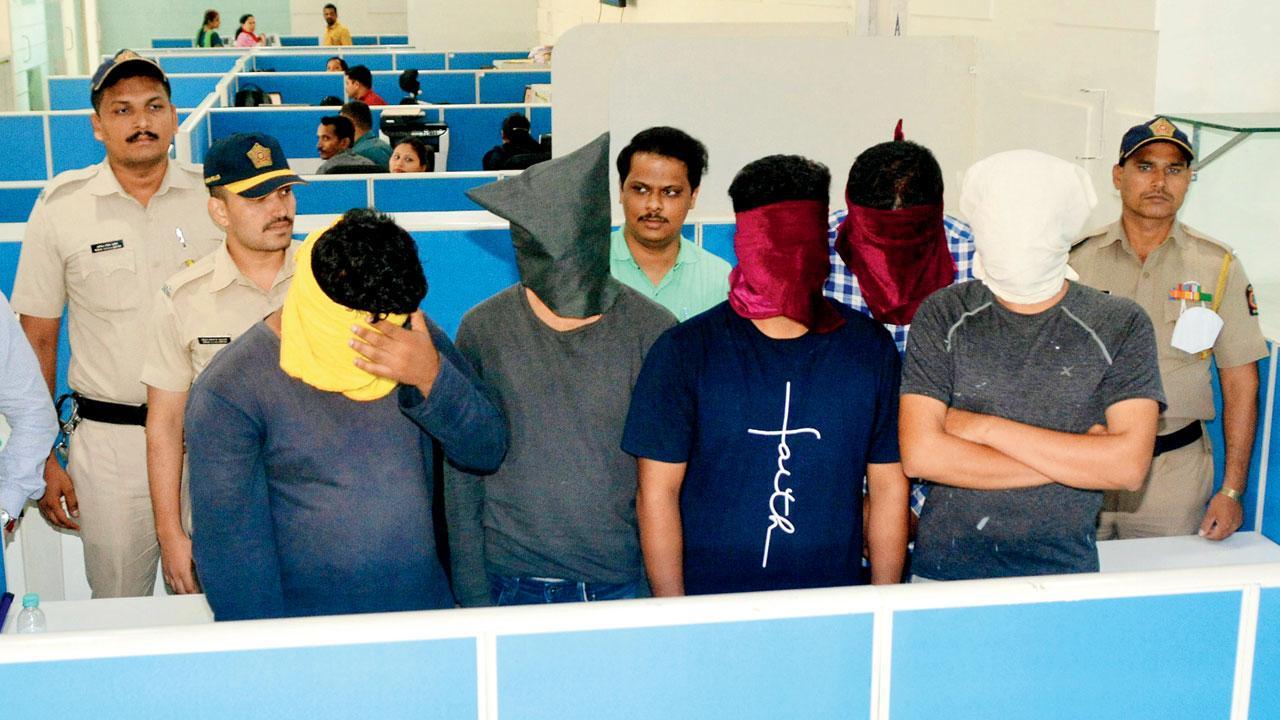 The five men were arrested from Karnataka
The questioning of five men arrested from Karnataka on the charge of harassing borrowers of loan apps has revealed another Jamtara-type fraud module, with scammers operating from their homes and other locations as recovery agents, perpetrating crimes by morphing the photographs of borrowers of loan apps and blackmailing them. Jamtara district in Jharkhand is notorious for online frauds and is also known as the phishing capital of India.
The five men were arrested by Maharashtra Cyber, the nodal agency for cyber security and cybercrime investigation for the state, days after state home minister Dilip Walse Patil asked them to go full throttle after the harassers following a series of reports in mid-day. On Friday, the Killa court extended their custody till June 20.
Maharashtra Cyber told the court that more people are involved in this racket and only these accused and their supervisors know about them. Cops believe accused supervisor Suhail Sayyed, who is an MBA, has employed at least 60-70 people as recovery agents on the instructions of two more people who are on the run. 
"We have collected certain evidence from the mobile of these accused and they are not revealing much about it but it appears that they were running a call centre from different locations and making hundreds of calls through WhatsApp and then sending morphed photographs and abusive messages to the borrowers. At least 60-70 people have been employed by the supervisor in this case," said an officer from Maharashtra Cyber.
Officers likened this case to the Jamtara fraud factory. The arrested accused and their kingpins have created several layers around them to evade law enforcers. "The WhatsApp numbers used by these accused belong to different people from across the country who are not even aware of this, like one vegetable seller whose number was used to make calls to the Mulund-based complainer in this case," said an officer.
As per Maharashtra Cyber, the five men are well qualified but were unemployed, which is one of the reasons they fall prey to this scam and accepted the job despite knowing that what they were doing was illegal. The accused were getting Rs 12,000 as a monthly salary and were told to recover at least Rs 40,000 a day.
The police have launched a manhunt for the two handlers of Sayyed. Their arrest, cops said, will help the investigators fully unravel the scam in which a few Chinese citizens are also believed to be involved.