The police said, on June 17 at around 6:30 pm, the suspect, a painter by profession had disrobed himself and then behaved indecently in front of the complainant, a 23-year-old college student while she was walking her dog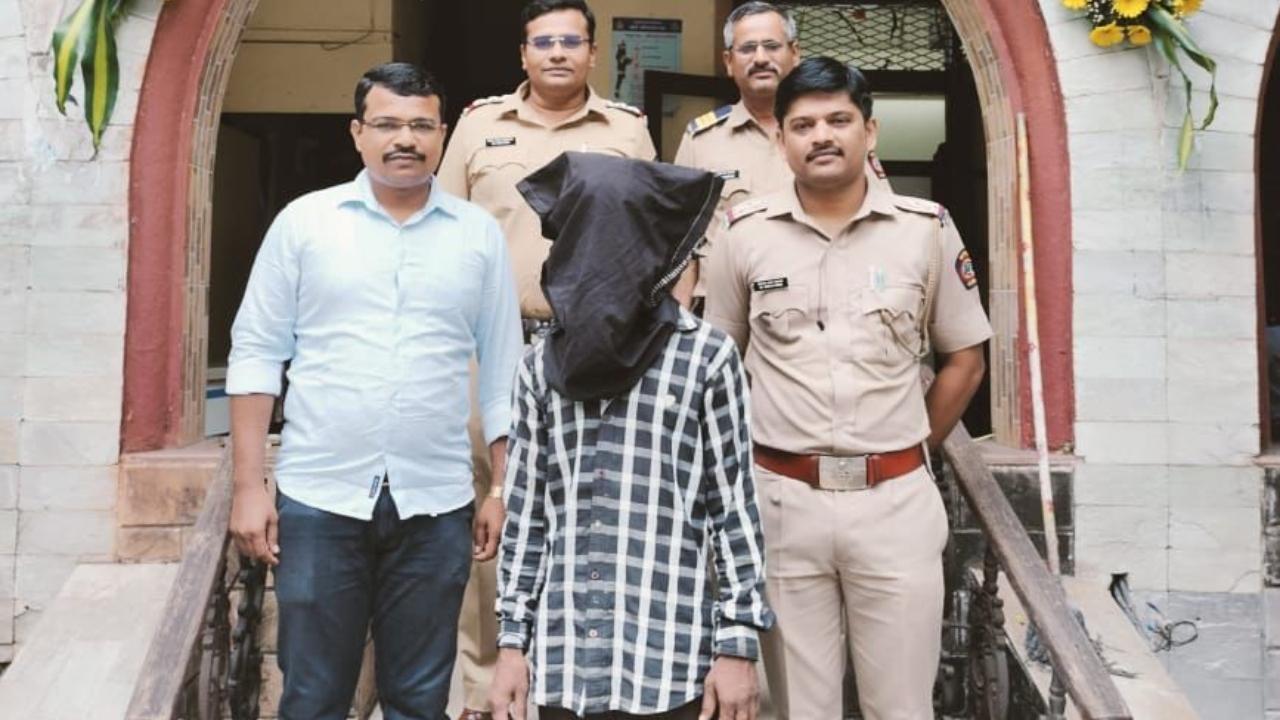 The suspect in police custody. Pic/ Gamdevi Police
The Gamdevi Police on Wednesday arrested a 32-year-old man, a native of Uttar Pradesh around 100 days after he was booked in connection with a case of indecent behavior. 
The police said, on June 17 at around 6:30 pm, the suspect, a painter by profession had disrobed himself and then behaved indecently in front of the complainant, a 23-year-old college student while she was walking her dog below the Kennedy Bridge in south Mumbai. The matter was reported to the police that registered an offence under section 509 of the IPC
"After an FIR was registered, a manhunt was launched for accused," a police officer said. 
Also Read: Women commuters fight over seat in Mumbai local train, two injured
In the course of investigation, the police began to check CCTV footage around the area to get clues about the suspect. The cops had also put his posters across major bus stands, railway stations and slum areas. Since the suspect did not use a moblie phone, it was difficult to trace him, he said. 
However, an information was received that the suspect was seen in the area of DB Marg and VP Road and the team apprehended him from a footpath in south Mumbai. The investigations revealed that the suspect is a native of Bhadohi in Uttar Pradesh and lived on the footpaths of the city. However, following the crime, he had fled to Uttar Pradesh, the police said.
Following the arrest after months, the complainant was told about the detection done in the case, who wrote a lengthy social media post describing the efforts taken by the Gamdevi Police to nab the culprit. She also thanked the Mumbai Police for their sustained investigations in the case, the official said. Are rules for fireworks use in Mumbai strict?