The aide has been identified as Chandrakant Ramakant Shenoi, 47, who works for Shreyanka alias Anna. Police said he travels in an SUV with registration number belonging to an Andheri-based celebrity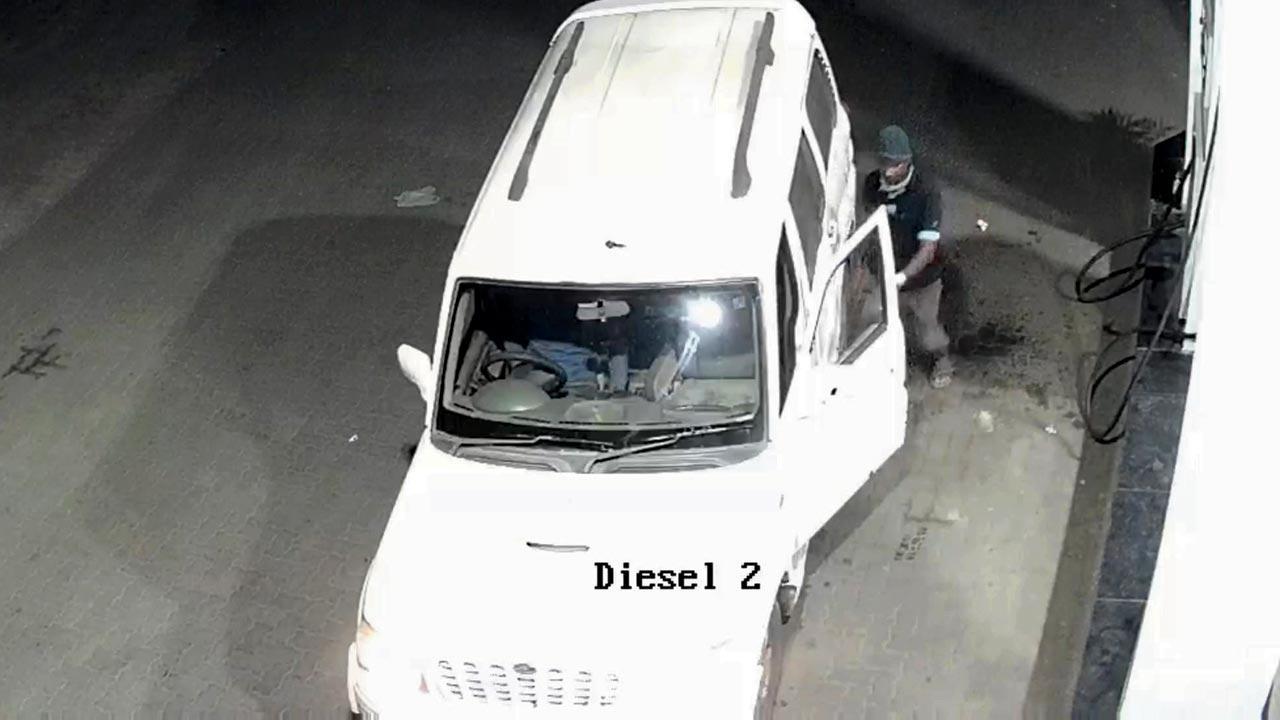 The SUV, which police suspect belongs to gang leader Anna
Mira Bhayandar Vasai Virar (MBVV) police have arrested a henchman of a gang leader involved in vehicle theft in Mumbai and nearby areas, following a late-night pursuit on the internal roads of the Nashik district. Officers picked him out from behind onion sacks in a pitch-black market, after following the sounds of his heavy breathing.
The aide has been identified as Chandrakant Ramakant Shenoi, 47, who works for Shreyanka alias Anna. Police said he travels in an SUV with registration number belonging to an Andheri-based celebrity.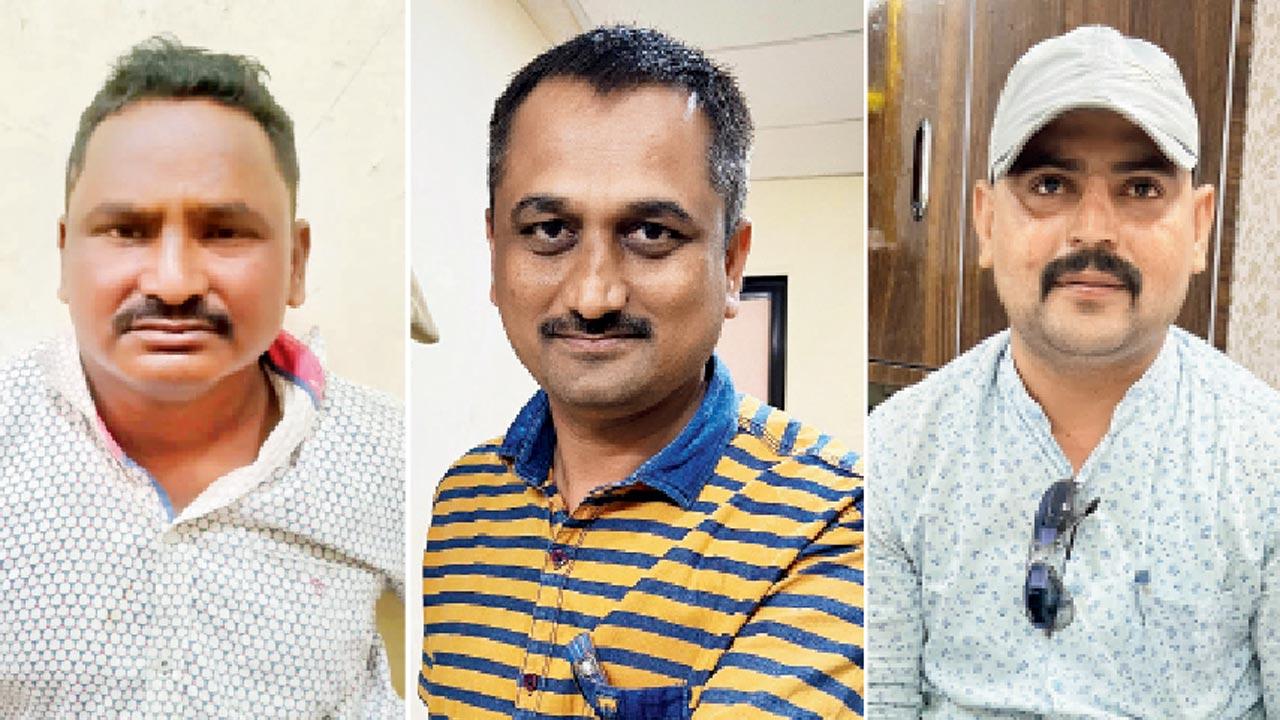 Chandrakant Ramakant Shenoi, the man arrested on Friday; (centre) head constable Yogesh Deshmukh and (right) constable Kiran Awhad were part of the team that caught Shenoi. Pics/Hanif Patel
Sources said the gang is involved in thefts of vehicles, robbery and offences against the human body, on highways.
The incident
In the wee hours of April 26, a Tempo parked at a service centre, adjacent to Pelhar police station in Nalasopara, was stolen. Police registered an FIR and scanned dozens of CCTV camera footage, which showed the Tempo following a white SUV to Diva, via Versova bridge, Thane and Mumbra. "The location of the stolen vehicle couldn't be traced beyond Diva. Since the SUV looked suspicious, we checked the footage for its routes to the crime scene [Nalasopara] on April 26," said an officer privy to the probe.
"We saw the same SUV at a petrol pump where a man got down to pay the bill. We circulated the screen grab among our network and learnt his name (Anna) and mobile number. We retrieved the call detail record (CDR) and checked the most called phone number. We found a number on which Anna called after the crime on April 26, and retrieved its subscriber details record (SDR)," he added.
The senior officers were apprised of the development and four-member team, including Sub-Inspector Sanil Patil, head constable Yogesh Deshmukh, police naik Pratap Pachunde and constable Kiran Awhad left in a private vehicle on May 5.
"We reached Sinnar Taluka in Nashik where we saw the stolen Tempo parked near a temple, but there was no one inside," said a policeman. They decided to keep an eye on the vehicle.
"At 3 am, a man entered the Tempo and drove towards Nashik Highway. We followed him, but maintained a safe distance to keep him from spotting us. We alerted another team, who blocked him from the front, after we chased him for nearly 4 km. The driver jumped off the running vehicle, climbed a 7-ft boundary and crossed over," he recalled.
Officers jumped across, too. "It was a pitch-black night, and we were finding it difficult to spot him. It was a market. We then heard deep breaths, and followed the sound. He was hiding behind sacks of onion and we nabbed him," said an officer.
Police brought him to Nalasopara. "Shenoi is a history sheeter and faces many serious charges, including under the Arms Act, in Nashik," said an officer. They are now on the lookout for Anna.
May 06
Day the accused was caught in Nashik