Sadak 2 actress jailed in Sharjah when drugs were found in trophy she was flying with, was framed, says Crime Branch after arresting IC Colony resident who planted drugs on her to settle score following a fight between her mother, his sister
The trophy whose picture she sent to her family before she approached the police at Sharjah airport. Chrisann Pereira was told to carry the trophy with her as she would have to use it in the audition; (right) Chrisann Pereira
How far would someone go to exact revenge? The Mumbai police have found a man who tried to con three people into carrying a trophy with drugs in it, and two people with drugs laden cakes, to Dubai, to settle scores. Sadly, two of the people were trapped in this evil scheme while three escaped. The Mumbai police's investigations into the recent arrest of an actress caught at Sharjah airport for smuggling drugs in a trophy have led them to the man and his associate who have been arrested. 
The Mumbai Crime Branch arrested two individuals in connection with actress Chrisann Pereira's, 27 case. Pereira was allegedly deceived by the accused who promised her a role in an international web series and sent her to Dubai 'for an audition' after multiple meetings in Mumbai. They gave her a trophy which they said had to be used in the audition. The authorities later discovered it contained drugs. As a result, she was arrested by the Sharjah Airport police and has been in Sharjah Central Jail since April 1.
ADVERTISEMENT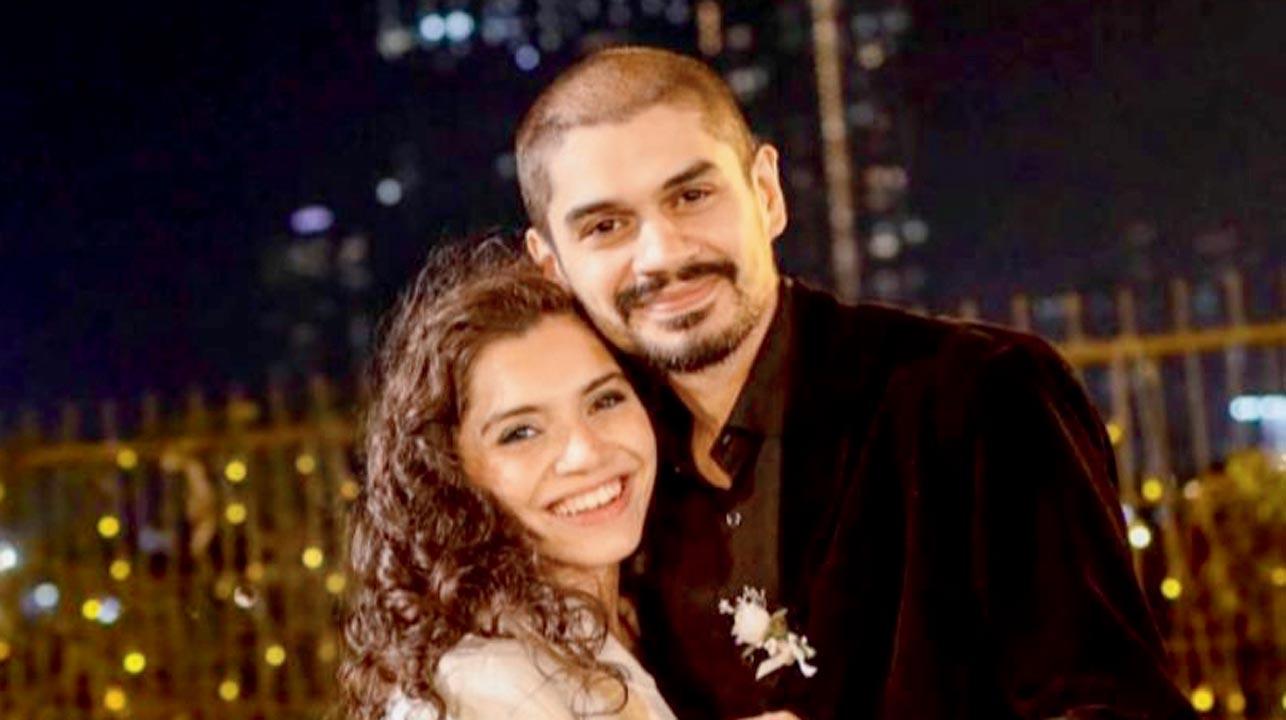 Chrisann and her brother Kevin Pereira 
During the investigation, authorities discovered that four other individuals had fallen victim to the accused's deception, which was apparently motivated by a desire for revenge. Three of the victims returned from Dubai, while two, including Pereira, were arrested by the authorities in Sharjah. The accused used similar tactics to lure the five victims.
The two accused have been identified as Anthony Paul, 35, from IC Colony Borivli, and Rajesh Bubhate, 35, also known as Ravi. Paul owns a bakery at Malad and Ravi is an assistant manager in a reputed bank.
A personal grudge
Paul is the mastermind and had a personal grudge against Pereira's mother, Premila. The police said Premila had a disagreement with Paul's sister, a neighbour, during the COVID-19 pandemic over non-compliance with guidelines and pet-related issues in their society. As a dog lover, Pereira's mother's stance was not well-received by Paul's sister, and he also got into a fight with Pereira during a visit to the society.
Also read: Actress held for drug smuggling in UAE, kin says she was scammed
During the investigation, it was discovered that Paul sought revenge against Premila by using Ravi to deceive her daughter, by sending her to Dubai as a drugs mule. When Pereira arrived at the Sharjah airport, she realized that no hotel booking had been made in her name. She informed her family about the trophy she had been given at the Mumbai airport by Ravi. She also sent them a picture of it. Pereira's brother, Kevin, advised her to inform the Sharjah authorities that she had been scammed, but instead, they arrested her for smuggling drugs into the UAE.
The same tactic
According to the Mumbai Crime Branch, Paul had previously used the same tactic on: Ken Rodricks, Clayton Rodricks, Munisha and Rishikesh Pandya. All were promised roles or work with international web series, and traveled to Dubai, only to discover upon landing at Sharjah airport that no hotel booking had been made in their names. Rodricks was also given a trophy containing drugs at the Mumbai airport, but he dumped it at the Sharjah airport and returned home. Pandya had refused to carry the trophy given to him, which was later given to Pereira. Clayton, a DJ, was given a cake a laced with drugs and arrested by Sharjah airport authorities. Munisha, a dress designer, also received a drugs laced cake but realized she had been scammed and dumped it at Sharjah before returning home. Clayton and Pereira were both arrested after informing the authorities about the scam.
"As of now, we do not see a syndicate. The accused did this to seek revenge against all the victims because he had problems with each of them," an officer of the Mumbai Crime Branch stated.
Lakhmi Gautam, joint commissioner of police (Crime), stated that a case had been registered under various sections of the Indian Penal Code and the Narcotic Drugs and Psychotropic Substances Act, and the matter is under investigation.
The crime branch has booked the accused for cheating, forgery as well as under section 23 (Punishment for illegal import in to India, export from India or transhipment of narcotic drugs and psychotropic substances)  24 (punishment for external dealings in narcotic drugs and psychotropic substances in contravention of section 12) of NDPS act. The officials are  coordinating with their counterparts through legal channels to get Pereira and Clayton back to India. 
"Exciting news! Mid-day is now on WhatsApp Channels

Subscribe today by clicking the link and stay updated with the latest news!"
Click here! Do you practice ecotourism?