Arestaurateur hatched a plot to get the money from none other than his landlord, who was visiting Lonavla with a lot of money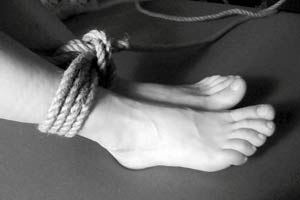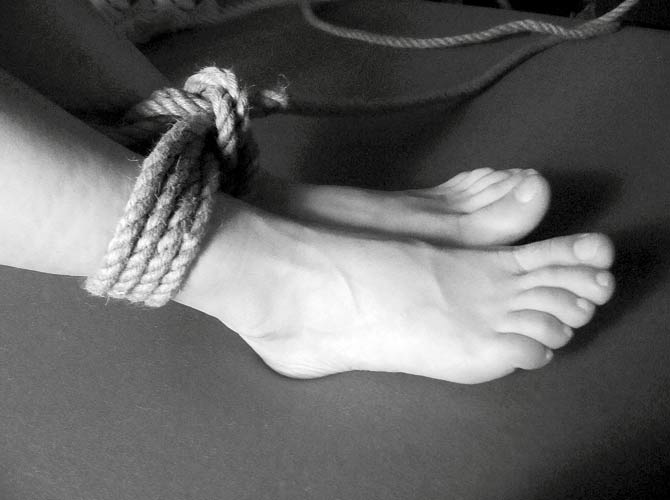 The victim was assaulted with a knife and bundled into a car. Representation pic
When he couldn't pay rent, a restaurateur from Lonavla tried to squeeze the money out of none other than his landlord, by kidnapping his brother. The Ahmednagar and Lonavla City police, however, foiled the abduction attempt and have arrested one of the accused.
On April 14, Mumbai businessman Ram Sharma, 62, approached the Lonavla City police to report that his younger brother, Dinesh Kumar Sharma, 51, had been kidnapped. The complainant told the cops that he and his brother lived in Andheri West, but were in Lonavla for a potential land deal. They also intended to recover rent from the restaurant Shiv Sagar, which they had leased out to the prime accused, Rahil Abdul Sattar Chouhan. Chouhan had failed to pay rent for a few months, despite several reminders.
On the day of incident, Dinesh was supposed to meet Chouhan for rent recovery. But when Dinesh failed to respond to his call later, Ram rushed to their bungalow in Tungarli. He was informed that a few people had forcefully taken Dinesh with them in a car. At the bungalow premises, Ram found their money and Dinesh's mobile had been left intact.
Investigation
The Lonavala City police registered an FIR under Sections 363 (kidnapping) and 34 (common intention) of the Indian Penal Code. A source from Lonavla police said that they suspected Chouhan's involvement in the crime. The cops learnt that Dinesh had been kidnapped by four people in a Honda City car. They also scanned Chouhan and Dinesh's Call Detail Record (CDR), which confirmed that Chouhan had called Dinesh and Ram on that day.
The cops traced Chouhan's location, heading towards the Ahmednagar Highway. The Lonavala officers informed the Ahmednagar police, who set up a nakabandi and started scanning every car. The accused panicked and abandoned the car, along with the victim, just before the nakabandi. The Ahmednagar cops managed to get hold of one of the accused, Dau Sau Margade, 23.
The police found an injured Dinesh in the car. He was taken to the hospital for leg injuries. Dinesh revealed that he had been assaulted by a knife. The cops also recovered three knives and one chopper from the car.
The accused, Dau, was handed over to the Lonavla police. He confessed that Chouhan plotted the crime when he learnt that Ram and Dinesh had come to Lonavla for a land deal with lots of cash. Chouhan had planned to kidnap Ram for ransom, but on the day of execution, they could not locate him. So, they abducted Dinesh instead.
Cop speak
The investigative officer, PSI Darekar from Lonavala City police station, said, "We are trying to find the remaining three accused. The victim has been shifted to Mumbai for treatment. We are trying to find out how the accused learnt about Ram's visit and the land deal." Inspector Chandrakant Jadhav added, "The Ahmednagar police have handed over the arrested accused to us, and the investigation is on."
4
Number of kidnappers
Also Read: Mumbai Crime: Woman Kidnapped By 'Lover' Asks Husband For 1 Crore Ransom
Catch up on all the latest Mumbai news, crime news, current affairs, and also a complete guide on Mumbai from food to things to do and events across the city here. Also download the new mid-day Android and iOS apps to get latest updates