Earlier on January 16, the Malvani police arrested a 33-year-old auto driver named Haneef Shaikh, a Naigaon resident, and seized Rs 60,000 fake Indian currency notes (Rs 200 notes) from the Malvani Ambujwadi area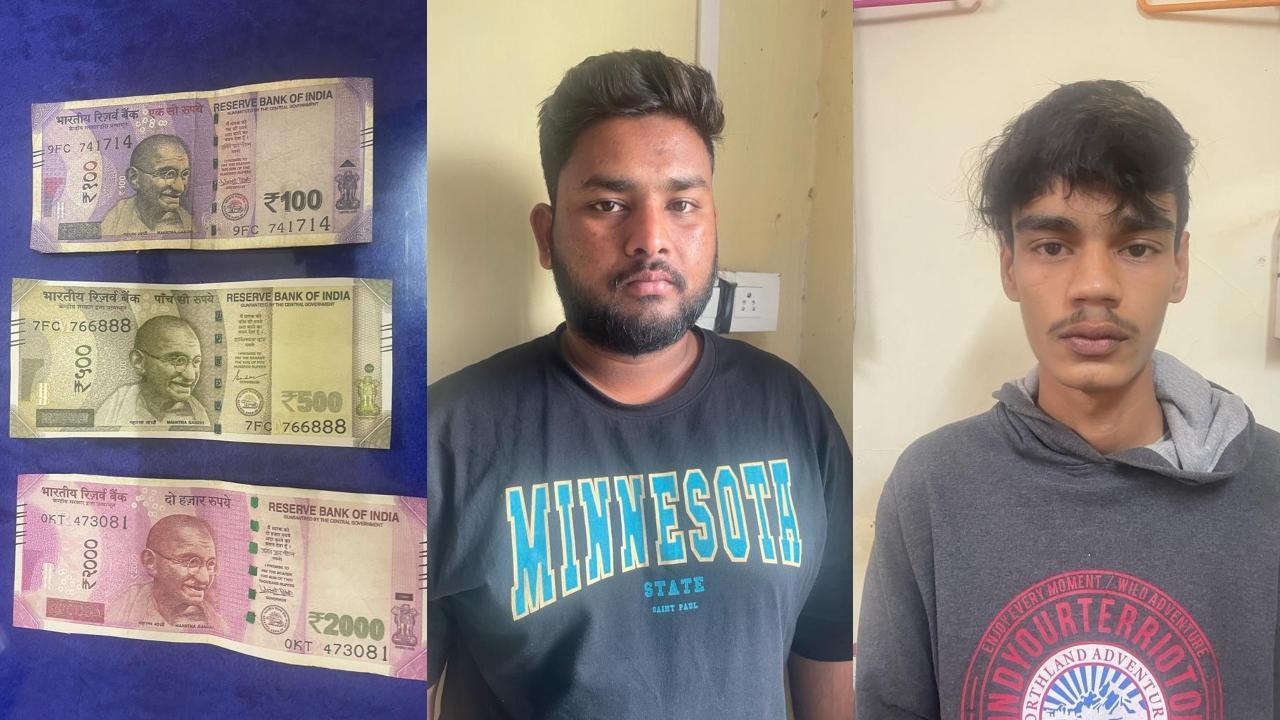 Two accused arrested with fake notes
Within a week, the Malvani police again caught two more accused with fake Indian currency notes worth Rs 19 lakh on Monday.
According to the police sources, on information under the guidance of DCP Ajaykumar Bansal, API Nilesh Salunkhe, and Shivshankar Bhosle and their team raided a place in MHB colony near MAHADA on January 23.
During the raid, the police seized Rs 96,500 fake notes and caught two accused identified as Irfan Shaikh, 21, a resident of Malvani in Malad west and Mehboob Shaikh, 23, a resident of Boisar Road in Palghar district. Later, raiding the house of accused Mehboob in Boisar, the police officers seized Rs 18,00,000 fake (said to the color printouts) currency of Rs, 2000, Rs, 500, Rs 200 and Rs 100 said an officer from the Malvani police station.
Also read: CBI seizes Rs 94 lakh cash in connection with cases related to illegal remittances sent to Hong Kong
Earlier on January 16, the Malvani police arrested a 33-year-old auto driver named Haneef Shaikh, a Naigaon resident, and seized Rs 60,000 fake Indian currency notes (Rs 200 notes) from the Malvani Ambujwadi area.
During the investigation and search of the house of the accused, the officers seized a printing machine and other paraphernalia. The interrogation further revealed that the accused used a color printer to print the color copy of the Rs 200 notes. Should Joshimath subsidence be declared as a national disaster?