26-year-old, after killing man with a hammer, buried body near Thane creek and sent out a fake suicide message to friends and relatives
The accused in police custody
A 26-year-old man has been arrested for killing the husband of a woman with whom he had an affair. After the murder, the accused filmed a video of the creek near Ghodbunder on the deceased's phone and sent a message to his wife and relatives claiming that he had made a mistake a year ago and he was now repenting by 
committing suicide.
According to the police, they initiated an investigation after the deceased's brother approached the Samta Nagar police station and showed them the video and suicide message. The police registered a missing person complaint and began their investigation using technical analysis and CCTV footage. They subsequently apprehended the suspect, who confessed to the crime during interrogation. The accused, identified as Sureshkumar Kumawat, has been booked and arrested under various sections of the IPC, stated an officer.
ADVERTISEMENT
The deceased, Dinesh Prajapati, was involved in the clothing business and resided with his wife and siblings in the Poisar area. Both the accused and the deceased hailed from the same native village in Pali district, Rajasthan.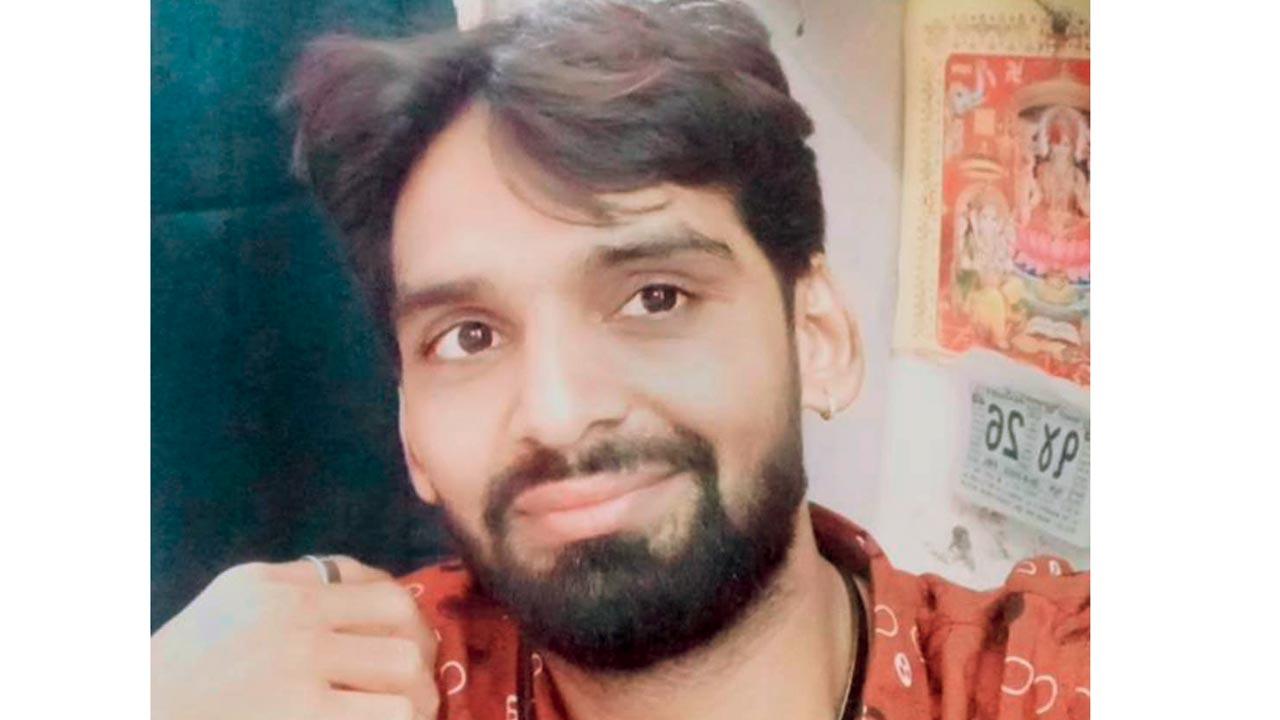 Sureshkumar Kumawat
During the interrogation, it was revealed that Kumawat worked as a dhokla supplier and also repaired CCTV cameras. He admitted to having an affair with Prajapati's wife. Kumawat confessed to assaulting Prajapati with a hammer during a fight at his residence in Kajupada on June 1, resulting in Prajapati's death.
The accused then wrapped Prajapati's body in a plastic bag, tied it with a rope, and transported it on Prajapati's scooter to Ghodbunder near the creek around midnight. He buried the body in a pit that had been dug by the government for tree plantation, stated the officer.
Prajapati had discovered his wife's ongoing affair, which persisted even after their marriage, leading to frequent altercations between the deceased and Kumawat, who resided in Kajupada.
In his confession, Kumawat revealed that on June 1, he had called Prajapati to a house in Kajupada to discuss matters, resulting in a fight. During the altercation, Kumawat picked up a nearby hammer and repeatedly struck Prajapati until he died.
With the assistance of the Kashimira police, the Samta Nagar police recovered Prajapati's body and sent it for post-mortem examination at Shatabdi Hospital.
A case has been registered under sections 302 and 201 of the IPC at Kasturba Marg police station, as the crime occurred within their jurisdiction. Kumawat has been arrested and presented before the court, with the police seeking custody, stated DCP Smita Patil of Zone XII.
June 1
Day of the murder Do you practice ecotourism?