The forest department has managed to reunite 48 cubs with their mothers following a successful model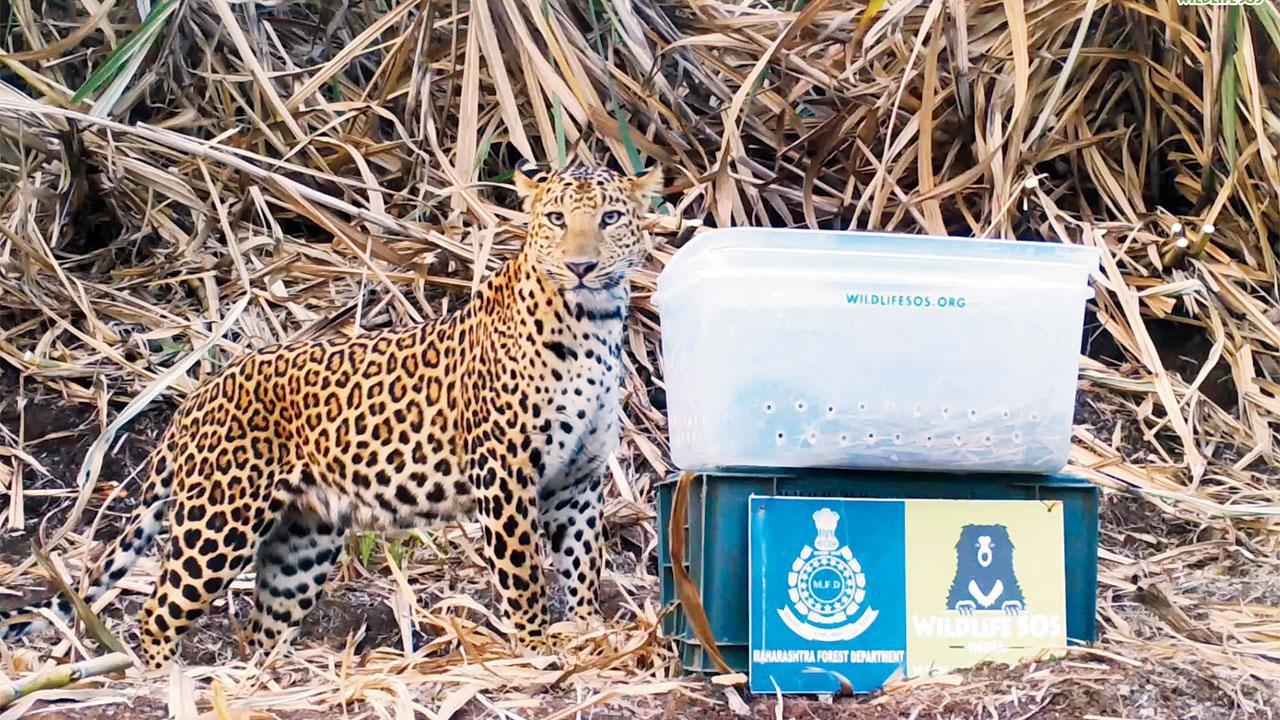 A mother finds her cubs
What can be termed as a model worth replicating, the Junnar Forest Department along with NGO Wildlife SoS has successfully reunited 43 leopard cubs and five rusty-spotted cubs with their mothers in the last four years.
The scrub forests of Maharashtra provide a suitable habitat for wild cats such as leopards and rusty-spotted cats. However, a growing population, expanding farmlands and depleting forests have pushed the margins of human habitations closer to the existing forest areas. This has led to a parallel existence of wild animals in close proximity to the villages and a manifold increase in man-animal conflicts in the area.
ADVERTISEMENT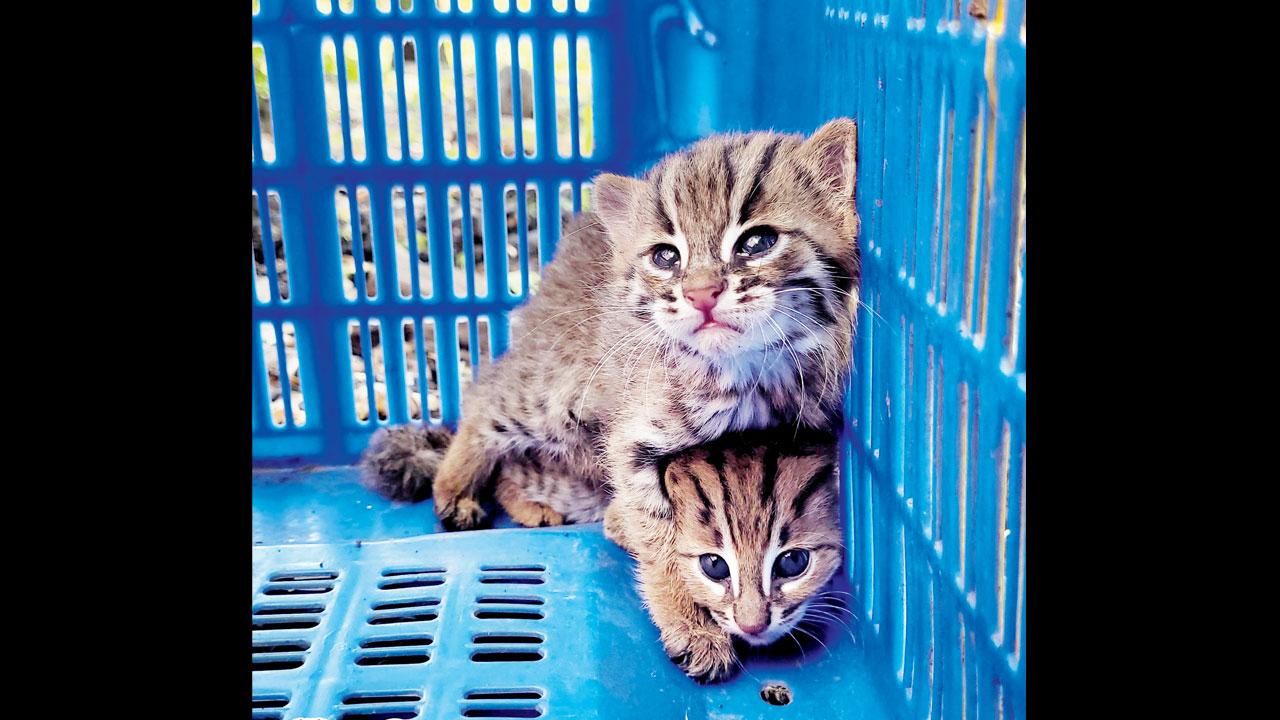 Two 45-day-old rusty-spotted cubs inside the safe box
Experts say sugarcane fields provide a safe cover for these wild cats (leopards and rusty-spotted cats) to give birth in and to rear their cubs. During the pre-harvest and harvest season, however, farmers often come across stranded cubs in the fields which can lead to conflict situations. If female leopards are unable to locate their cubs, it is natural for them to turn defensive or aggressive and they pose an immediate threat to humans in close proximity. Therefore, it is important to reunite the cubs with the mothers at the earliest.
According to forest officials, these reunions are conducted in late evening or at night to minimise the disturbance from human activities. The handling of the cubs before the reunion are kept at a minimum. A veterinarian conducts an examination to check for injures, ticks and infections. Once they are examined, each cub is implanted with a microchip consisting of a unique identification number, fitted near the tail region.
Speaking to mid-day, Kartick Satyanarayan, Co-founder and CEO of Wildlife SOS, said, "We've found that minimising the time of separation between the cubs and mothers appears to be an important factor."