Procures solar panels, smart TV for school in Mahabaleshwar via crowdfunding, also gets firm to provide online content at 90pc discount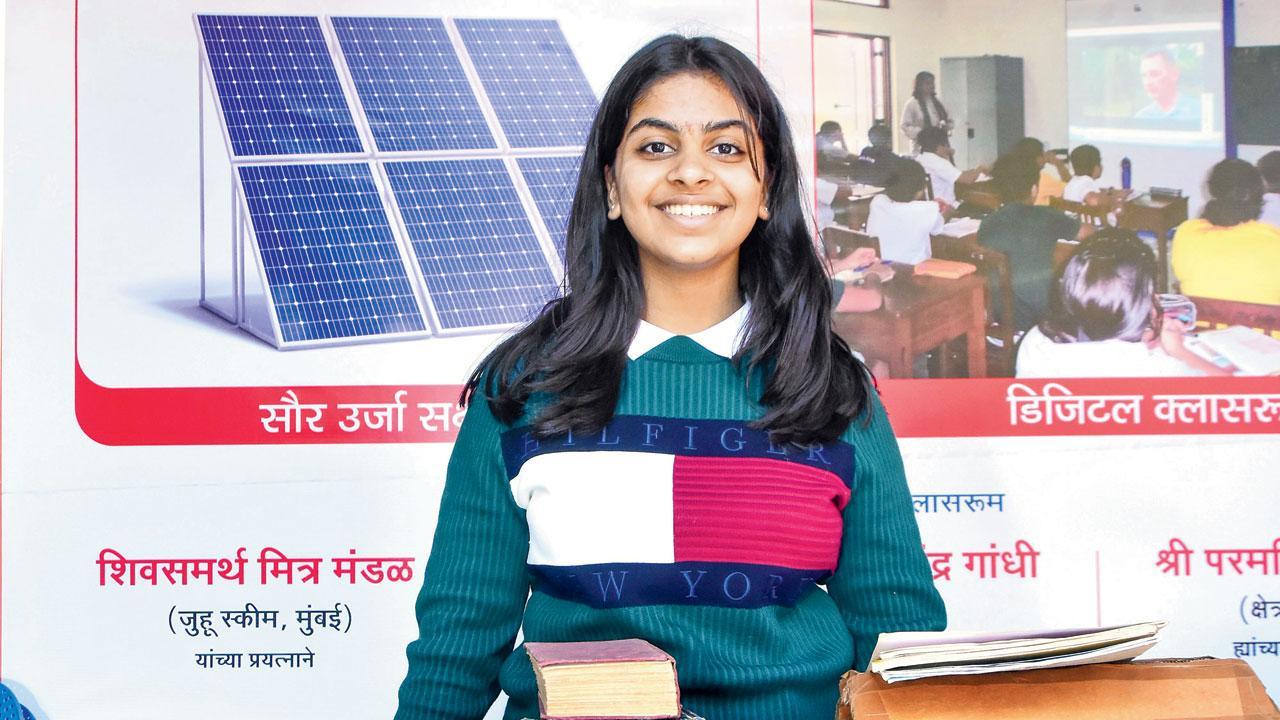 Sana Gandhi
A chance visit to a local school during a trip to Mahabaleshwar prompted Sana Gandhi, a Std XI student from American School of Bombay, to help the hill-station based educational institution obtain electricity via solar panels and a smart TV through crowdfunding.
The Marathi-medium Zilla Parishad Primary School in Mahabaleshwar is located right beside the Mahabaleshwar Mandir, which is said to be 5,000 years old, barely two minutes from the origin of the Krishna river. The condition of the school is pitiable, as it receives just a few hours of power for most of the year, with none during the monsoon.
ADVERTISEMENT
Sushant Motling, principal of the school, said, "Our school building infrastructure is good, but irregular electricity throughout the year and absolutely no power during the monsoon make it difficult for us to operate the school." The school has 125 students, from Std I to VII, and five teachers. It was in September 2022 that Sana, 16, a Ghatkopar resident, visited the temple with her family. The family then decided to take a look at the nearby school.  The teen and her family were moved to see students sitting in a dark classroom.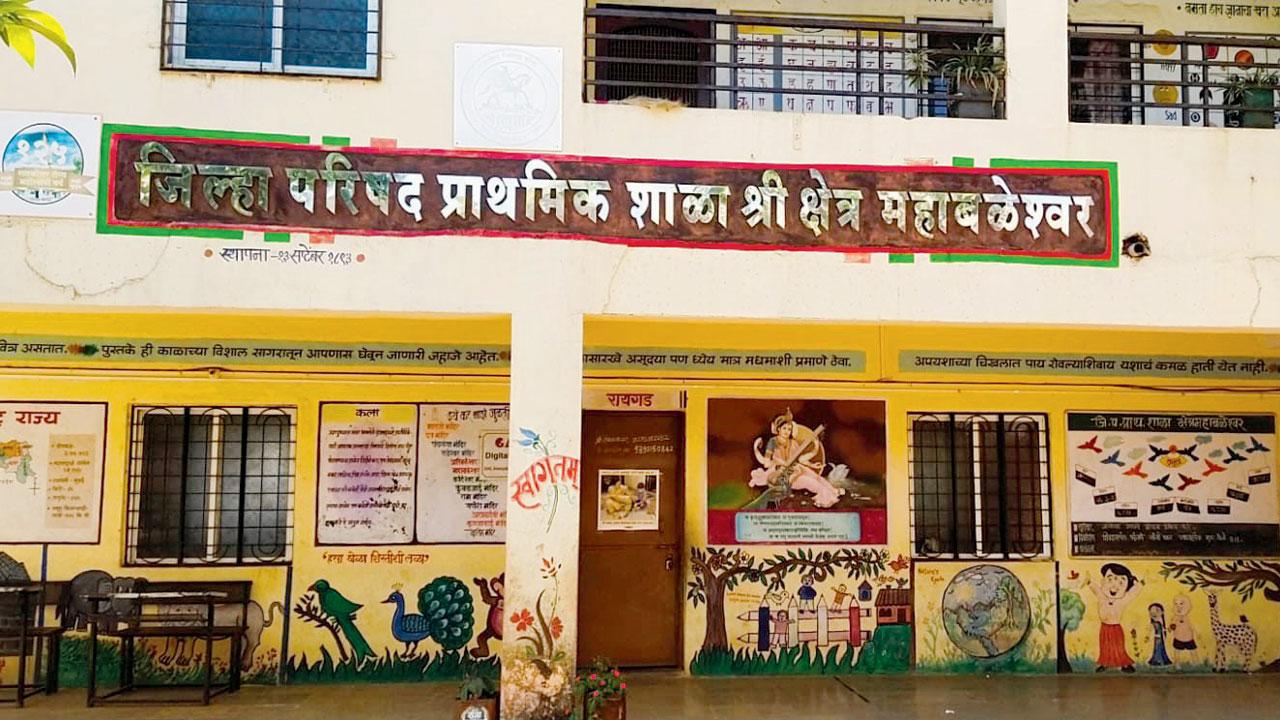 The Marathi-medium Zilla Parishad Primary School in Mahabaleshwar
Motling said, "Sana and her family interacted with the teachers and students. We told her about the problems we face and what we wanted to do. The family left without saying much. But, in December, we got a call from them, saying they would like to visit again. When they came, Sana told us that she wanted to donate solar panels to the school so we would not face load-shedding issues and power cuts. Not only this, after arranging for solar panels, she also gave our school a smart TV."
Also read: Eight months on, Mumbai University's girls' hostel has no water
Sana got the idea of donating solar panels after enquiring with locals, teachers and parents of students and learning that the school was not in a position to pay electricity bills, compelling teachers to pay from their pockets to keep the school running.
"Donating some amount of money was possible. But it would be much better to do something that would make the school and its administration self-sufficient. I wanted to do something that would be sustainable and inexpensive. I had read about solar panels so I decided to raise funds to buy them. I started with my family, friends and relatives," Sana said. The objective of her mission, dubbed UDAAN, is to educate, empower and elevate underprivileged students. "When I visited the Mahabaleshwar school I realised just how lucky I am and how underprivileged they are," she said.
Sana managed to donate around six solar panels to the school, which are yet to be installed. "We have sought permission from the Maharashtra State Electricity Board (MSEB). Once we get their nod, they will be installed and there will be uninterrupted electricity, thanks to Sana and all those who donated to make this possible," said Motling. Apart from donating the smart TV, Sana also contacted a firm, Sundaram Multi Pap, to provide online content for the school's students at a subsidised cost.
She said, "Sundaram Multi Pap is providing digital content at a 90 per cent discount for three years for the students. The actual cost for online content for one year is R80,000, but we got it for just Rs 20,000 for three years." "This will help these rural students be at par with those in urban schools. There is a lot more left to be done, but at least we have made a start,"she added.
Sana coordinated with the local gram panchayat with the help of a Juhu resident, P S Gill, who owns a house in Mahabaleshwar, not very far from the school. He helped Sana with some funds for the solar project. Shiv Samarth Mitra Mandal from Juhu also extended support for this cause and helped Sana secure funds and volunteers. Sana plans to get a business major in the United States.
Sept
Month in 2022 when Sana visited the school
125
No of students in the rural school