Amputees and the blind take on the wheels in a 12-day tandem cycling expedition from Manali to Khardung La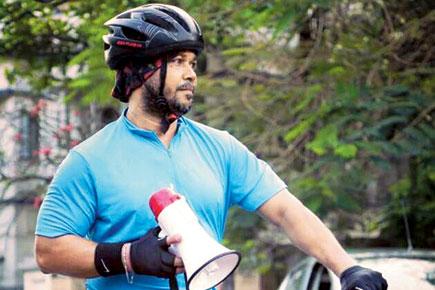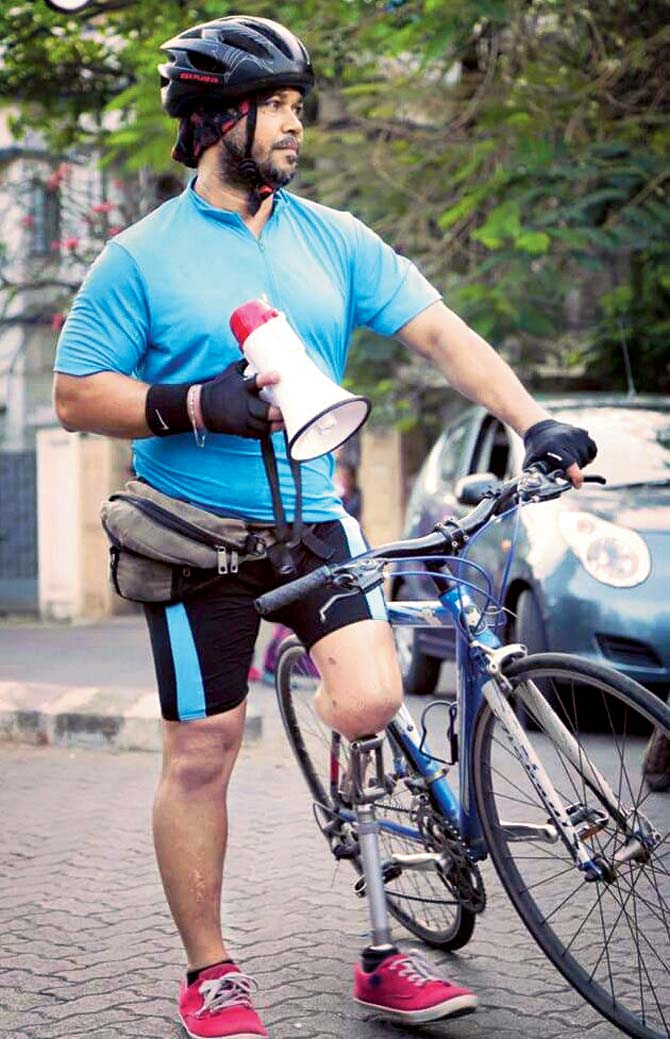 Vinod Rawat, an amputee from Navi Mumbai, is one of the 24 participants of M2K INSYNC Tandem Cycling
Manasvi Baheti sees the grandeur and beauty around her through her dad's eyes. She was born blind, but that hasn't stopped the 15-year-old from doing anything that an able-bodied girl could do. Baheti hasn't learned Braille and goes to a regular school, where she studies with the help of a voice interpreter. She also plays the piano. This August, she will be embarking on a rather daring feat, along with her father Kailash.
ADVERTISEMENT
The duo will be the first Indian father-daughter tandem cyclist pair to ride from Manali to Khardung La — a neat 550 km in 12 days. The expedition, M2K INSYNC Tandem Cycling, kick-started yesterday.
Kailash will captain his daughter on the tandem. "We have been practising for the last two months. For me, it's also an excuse to bond with my daughter," he says.
For Manasvi, this experience will be one of a kind. In her words, "It's not the normal thing that one does." "I am glad that my dad is my captain. When everything is so new —the terrain and experience — it is nice to have some familiarity to hold on to," she adds.
For Vinod Rawat, 41, an amputee from Navi Mumbai, it's another challenge to check off his bucketlist. Rawat, an MTV Roadies participant and a cyclist, started his own biker's club for physically-challenged people in early 2000. He lost his leg at the age of six after an accident, but got his first prosthetic leg only at 21.
"I felt liberated by my new leg. That same year, I cycled from Mumbai to Lonavla.
I used to cycle to work, at least 90 km daily. I was hungry for more and M2K is a good way to satiate that hunger," says Rawat.
In all, 24 cyclists — six tandem pairs, three amputees and nine solo cyclists — will join the expedition, in two separate batches.
Organised by Adventures Beyond Barriers (ABBF), M2K was initiated by Divyanshu Ganatra, the first tandem cyclist to have covered the Manali-Khardung La route in eight days last year.
"Sports, in particular, helps overcome many societal prejudices. And, adventure sports helps push personal limits," says Ganatra.
"Exciting news! Mid-day is now on WhatsApp Channels

Subscribe today by clicking the link and stay updated with the latest news!"
Click here!