As explosions rocked Dombivli last week, the fire department had to come to terms with its own inadequacy; its clunky fire engines are on their last legs and the personnel are sent out with bare minimum equipment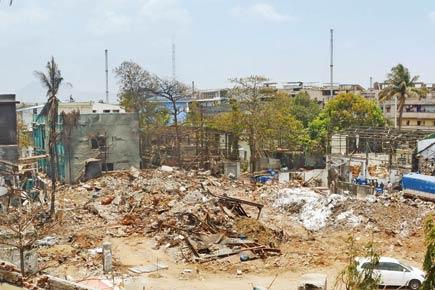 Last week's multiple explosions at Probace Enterprises's chemical factory in MIDC Phase-II, Dombivli, have exposed Kalyan-Dombivli Municipal Corporation (KDMC) fire department's unpreparedness for major disasters.
Also read - Dombivli fire: 'Lone' survivor Mangesh Mankar recalls the fateful day


Debris from the rescue operation piled up on the premises of the chemical factory in MIDC Phase-II, Dombivli. Firefighters continue to be stationed at the site as part of contingency measures against more explosions
The department has 13 fire engines. Three of these are around 20 years old and allegedly on their last legs. The rest were procured post-2007.
Also read - Dombivli fire: 'Drunk' Thane officials survey damages, abuse locals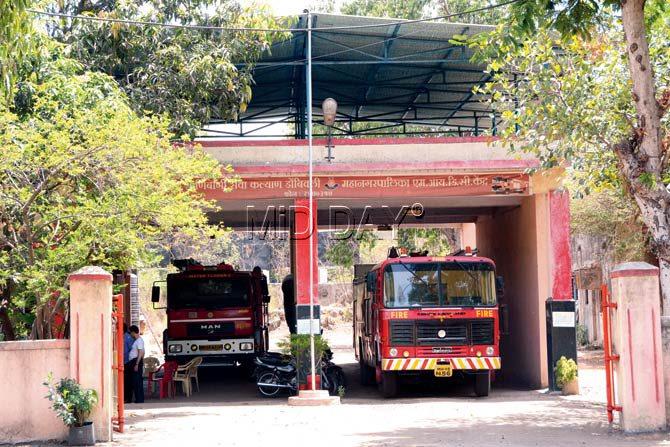 The KDMC's fire brigade has 13 fire engines, three of which are around 20 years old. Pics/Satej Shinde
To contain the fires on the premises of the chemical factory last Thursday, the department sent out its newer fire engines first. As the blaze spread, the old ones were also pressed into service. Around 15 fire engines, including those sourced from other places, had been rushed to the spot on that fateful day. The firefighters were aided by National Disaster Response Force personnel in the rescue operations.
Ill-equipped
Two of the old engines, alleges a fire official who helped douse the flames, broke down twice during the trip to the factory due to a technical snag. "Also, the door beside the driver flings open on its own. Fire officials have to hold on to their seats to avoid falling down. We have to worry about our safety before initiating operations," says the anxious official.
Also read - Dombivli blast: Factory owners booked for culpable homicide
Another fire official says even the equipment they use are falling apart — the water hoses need to be replaced and the personnel need full-fledged kits. The firefighters often allegedly have to step into hazardous situations with just surgical masks.
"If another such explosion were to happen again, we wouldn't even have adequate equipment to tackle the situation," cautioned the official. Other personnel say the department — with a staff strength of 117 — is also facing a shortage of manpower and suggest that the strength be doubled.
No problem: Official
Suresh Shinde, a senior fire official, however, claimed that Thursday's firefighting operations had faced no hitch. "Sure, we are facing a staff shortage, but that is common at all places. There was no problem with the vehicles; all were good. We sent the new engines first on the field, and as per additional requirement, we sent the older ones later. We were successful in dousing the fires."
Also read - Dombivli factory blast: Toll rises to 6, management booked
Mayor Rajendra Devlekar, too, jumped to the fire brigade's defence. "Personnel from the fire department were the only ones who reached the spot and started rescue and firefighting operations. We didn't get any help from the MIDC or other industrial units to contain the fire."
He admits that the fire brigade has old vehicles, but adds that a proposal for a new fire engine was recently sent to the KDMC. "We will get it soon."