The meat or not to eat war continues to dog Mumbai, with housing societies forming a big part of the battleground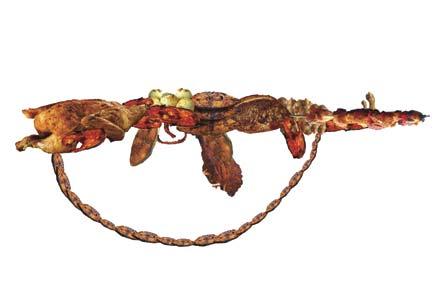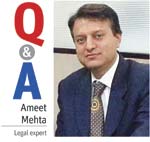 A new wave of vegetarian-only buildings are coming up across the metropolis, in areas like Bandra, Khar, Nana Chowk, Juhu Scheme, Teen Batti and Walkeshwar, says legal expert Ameet Mehta.
Many societies in these areas ensure that only vegetarians are allowed to move in. This is, naturally, a silent movement there are no written rules forbidding non-vegetarians from buying homes there.
ADVERTISEMENT
This is a huge debate in the city today and there seems to be a culture clash. Mehta answers questions with reference to housing societies and the veg vs non-veg divide.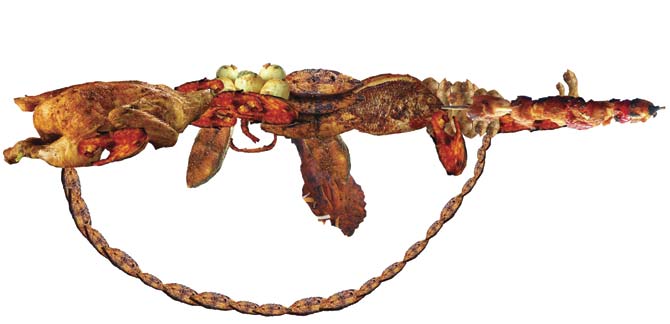 Q. Certain residential societies are known as 'vegetarian' societies. They do not allow members to eat non-vegetarian food in their homes. Is it true?
A. There is discrimination going on, on the grounds of religion or other grounds including food-preference, marital status, sexual orientation, caste, gender identity and ethnic identity in the housing sector in India. Everyone has the right to eat whatever she/he wants to. The question remains, why can't a person cook the food of her/his choice in her/his house which he/she has purchased legally?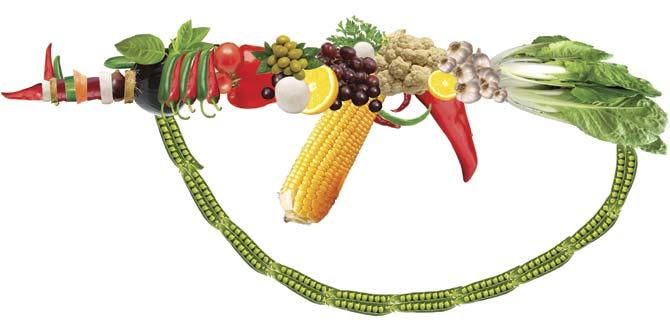 Q. Is a housing society allowed to make a rule that members should only consume vegetarian food in the building,i.e. the society?
A. No, a housing society cannot make a rule that members should only consume vegetarian food in the society premises. There is no legal provision that allows majority members in a co-operative housing society to impose their food preferences on others. A co-operative housing society cannot frame bye-laws contrary to the constitutional mandate and the provisions of the Maharashtra Co-operative Societies Act. If some members try to force others to change the way they eat, it amounts to a violation of the fundamental right to choose one's own food.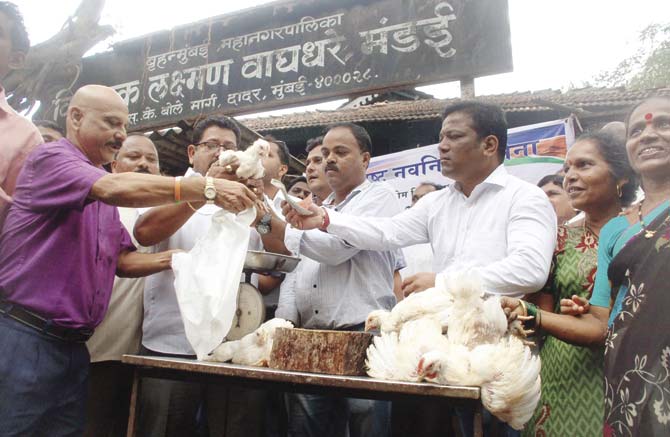 Maharashtra Navnirman Sena (MNS) party workers sell chicken to protest against the meat ban
Q. Some societies do not even allow egg or fish sellers in the building premises, though residents are allowed to consume this food. Is this allowed?
A. Yes, this decision is prerogative of the managing committee of any society. As few people consider this as a nuisance in the society premises, for which the hawkers or sellers may be restrained to enter the society premises. Hence, there are two parts to this issue; a) stalling hawkers enter society premises and b) stalling hawkers who sell non-vegetarian food.
Q. Agents sometimes do not sell flats to those who eat non-vegetarian food...
A. This is possible because brokers may have been instructed by developers or existing investors about their choice and category of community preferred. It may be noted that 'vegetarianism' in the real estate industry has become a big selling business and concept today.
Q. What if a building is yet to form a society? Then, can a builder make such a rule that only vegetarians should be allowed to stay in this building?
A. No, a builder cannot make any such rule that only vegetarians should be allowed to stay in this building. There is no provision in law. Many developers in the city refuse to sell flats to buyers who eat non-vegetarian food. Even though flats are available for sale, developers refuse only because the buyer is of a specific caste, religion or a non-vegetarian. Most developers refuse to give in writing that they are selling only to vegetarians, which makes it difficult for a prospective buyer to complain. As per the BMC General Body on November 27, 2014, the BMC passed a resolution saying the civic authority should stay construction of any residential project if a builder refuses to sell flats on grounds of caste, religion or food preferences. The BMC should immediately stay the commencement certificate and intimation of disapproval (IOD), two documents necessary to start and continue construction of a building, to such developers.
Q. What if initially, a building allows both vegetarian and non-vegetarian food, then can a society suddenly make a rule that no non-vegetarian food is allowed?
A. No! A society is formed for serving administrative purposes, not to regulate the eating habits of individual members. People doing this will be liable to give a legal explanation or may even face legal action for their actions without a back-up of proper provisions of law.
Q. Is it true that housing societies can make their own rules and do not have to follow any guidelines?
A. No, this isn't true! A bye-law that is against the personal liberty and freedom of a person cannot be adopted. Any action, if it is done inside the house in a personal capacity without disturbing the society's administration and infrastructure, cannot be restricted. To be precise enough, no bye-laws can restrict activities of members within the confines of their flats, unless they are against morality or against public interest. The society can make a law to restrict activities conducted in public, or on the premises of the society in view of factors such as hygiene or cleanliness, but not inside the house unless they are illegal.
Q. Some housing societies, though they do not have anything in black and white, literally terrorise members who eat non-veg, complaining and making life difficult for them...
A. This is illegal and such members who are terrorising and harassing other members shall be liable for legal action.
Q. What if you have an old building which is then re-developed and turned into a building for vegetarians only?
A. No. There is no such provision in law.
Q. In a city like Mumbai, where young people find it difficult to get a house, is this narrowing down a choice?
A. Yes, it does narrow down the choice for new buyers who are non-vegetarian. Mumbai is famous for being trendy, vibrant and secular. Any such restrictions may only bring the mixed culture to a restrictive culture.
Q. Can a member move the court in case he/she is stopped from consuming non-veg?
A. Of course Yes! Legal remedy is the last recourse. We should actually be able to resolve this problem at the social level first. We all need to work towards creating a positive change on this. The food habits of members of a co-operative housing society cannot be regulated by other members. The members definitely can't take law into hands and manhandle other members of a society for their food choices.
Q. Some societies do not allow members to cook non-vegetarian food but one can buy the food and bring it home..
A. That is ridiculous. How can this be backed with a legal provision in law? This seems to be just a knee jerk reaction by a group of people in society.
Q. Is it better if buyers make all this clear at the time of buying a home? Is an agent supposed to tell you this?
A. Yes. It is better to tell and convey all this upfront. Agents would like to hear your choices. There should not be discomfort and friction at a later date, either with your neighbours or builder to avoid problems.
Q. Non-vegetarians call this 'veg terror'. Do you have anything to say about this?
A. Community-specific buildings might give people unrestricted freedom to practise their religion and foster better relations, the true Mumbaikar hopes they don't take away the cosmopolitan spirit of the city. Everybody has the right to cook and eat whatever she/he wants to. Perhaps a better way forward on the issue could be in the hands of the State Government, which has the power to make and change laws. If the State wants, it can bring changes in the Maharashtra Ownership of Flats Act or the Cooperative Societies Act or the DC rules to ban any discrimination on the basis of caste, religion or eating habits while selling flats.
Legal advise has been given by advocate Ameet Mehta and compiled with judgements by advocate Pratiksha Shetty.
"Exciting news! Mid-day is now on WhatsApp Channels

Subscribe today by clicking the link and stay updated with the latest news!"
Click here!