The city - sliced, diced and served with a dash of sauce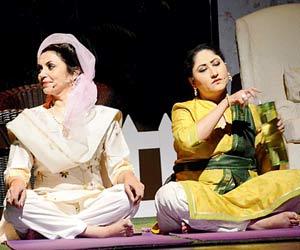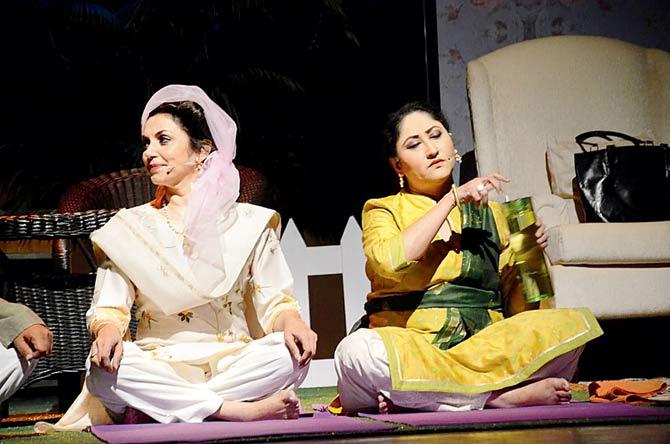 Lilette Dubey and Jayati Bhatia at a staging of the play
Noni Appa says salaam Mumbai
In November last year, the play, Salaam, Noni Appa, adapted from a short story by celebrity novelist Twinkle Khanna's bestselling book, The Legend of Lakshmi Prasad, opened to critical acclaim and ran to packed houses. Directed by Lilette Dubey, the play is a delightful look at two sisters in their 60s, and an autumn romance.
While Dubey plays Noni, Jayati Bhatia plays Binni, her younger sister. On the eve of a staging for one night only in the city, the theatre veteran recalls the joyride until now, "We are delighted that Twinkle's story, which appealed so much to her readers in the book, has translated into such a wonderful play on stage, that audiences have loved its delightfully inspiring and witty take on an autumn romance!
We have done 14 shows so far and have received standing ovations for all in several cities that we have travelled to. It's a validation of our belief in this story and what it has to say and we are looking forward to taking it to many more cities here and abroad!"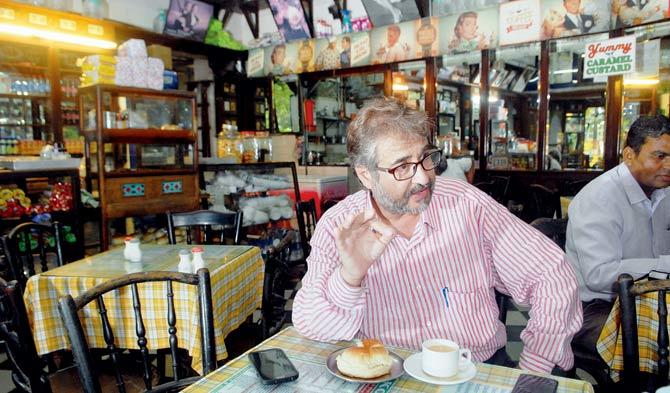 Chai and ties on Republic Day
Cafe Irani Chaii at Mahim, owned by entrepreneur-filmmaker Dr (PhD) Mansoor Showghi Yezdi, is offering a 26 per-cent discount to patrons on Republic Day, January 26. Incidentally, Chaii is spelt with a double 'i' because of Showghi's love for Iran and India. The discount will be applicable on your total bill.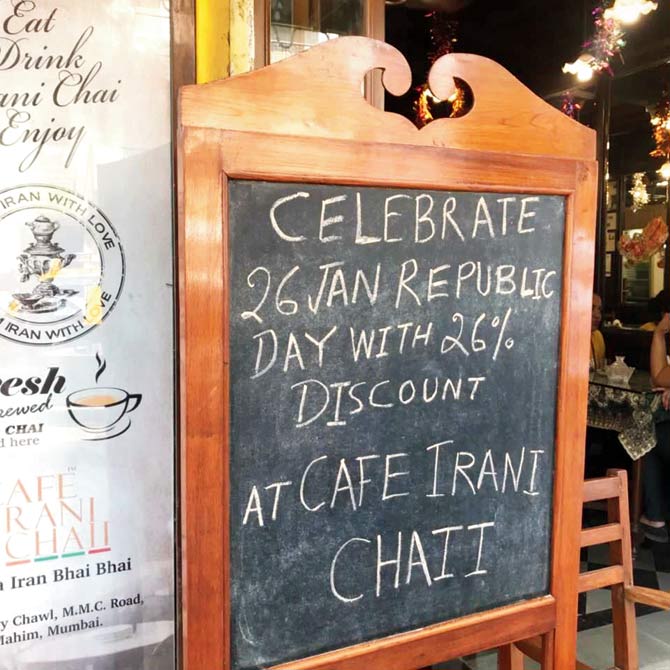 Showghi says, "Never mind all the politics and projects, I believe Indo-Iran ties are best forged over a cup of Irani chai and the famous brun-maska." A Mahim resident, he has lived in the country for 60 years, and admits that this discount is a gratitude to India, the land that selflessly embraced the Iranis who had left Iran due to famine. In India, this community blended seamlessly, like sugar in a cuppa, Showghi says. Make that Irani chai, of course.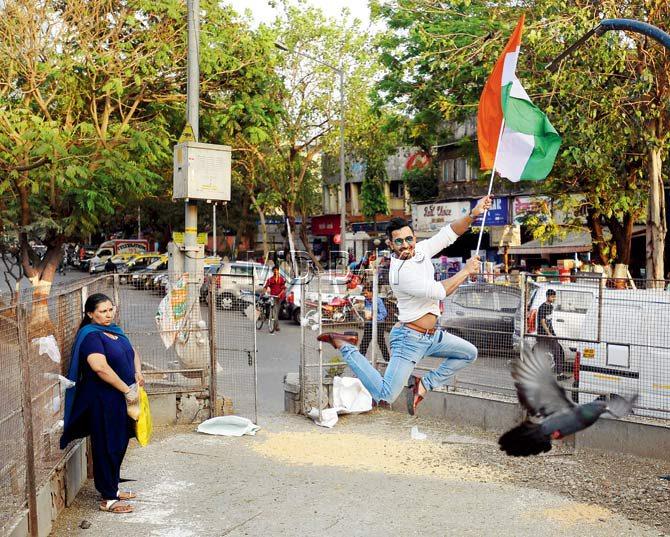 Pic/Rane Ashish
Patriotism takes flight
Choreographer Terence Lewis displays his patriotism in the way he knows best - with an impromptu aerial routine - at a street corner in Bandra.
Here comes the other prince
After Prince Charles and wife Camilla, and his elder son, Prince William, and wife, Kate visited the city, Mumbai is now set to welcome Charles' lesser-known sibling, HRH Prince Edward, Earl of Wessex.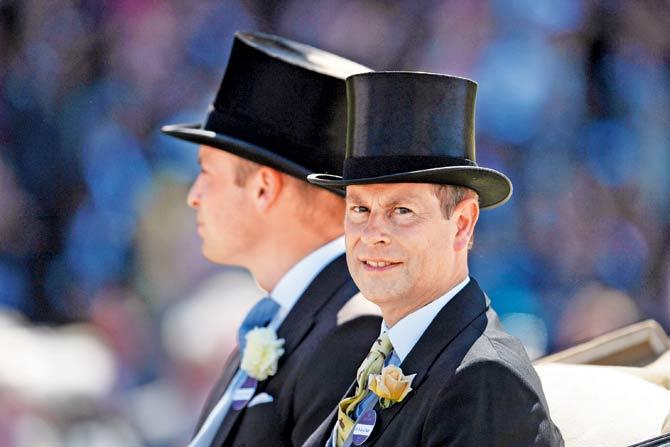 Prince Charles. Pic/Getty Images
The prince will be in the city on February 6 for a business summit, which will also include other high-profile names such as Sir Malcolm Grant, Chairman of NHS England, Baroness Fairhead CBE and Minister of State, and famous chef Mike McGee.
Theatre talkies in the Pink City
While Delhi will be the hands-down winner for most exports to the Jaipur Literature Festival, Mumbai isn't far behind. Guests and speakers from the city, make for the glam quotient, as this diarist can vouch for, from past experiences.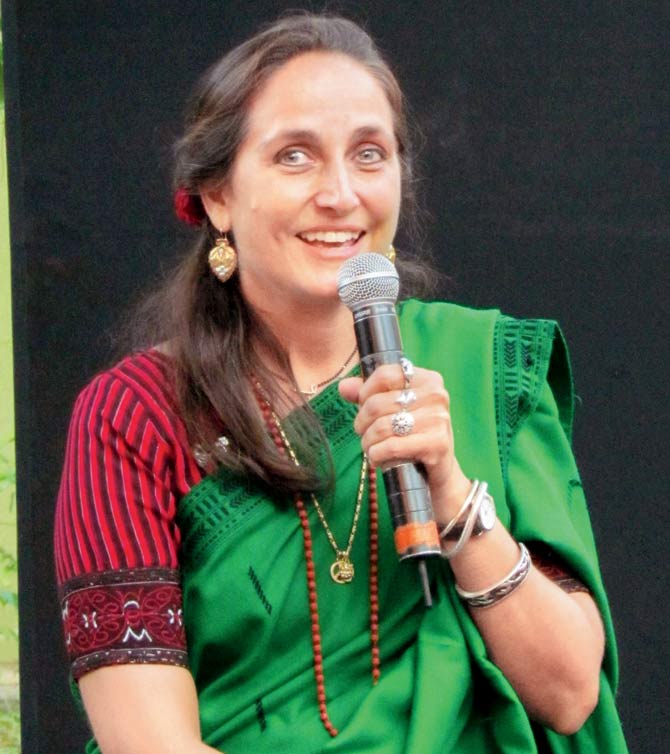 This time, thankfully, theatrewallahs from the city can also rejoice because Sanjna Kapoor will be in conversation with Brit playwright, screenwriter and author Tom Stoppard. Kapoor is looking forward to it. "We will be talking about the role that India has played from his childhood to his play, Indian Ink, and beyond.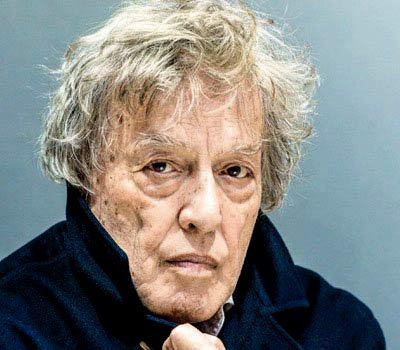 He is a wonderful man, an astute mind with a kind heart and a brilliant man of theatre. This is a true privilege," she revealed en route to the festival that begins today. A packed schedule is in store, as she heads to litfests in Hyderabad and Bengaluru thereafter, where she will touch upon topics around her parents and grandparents' role in theatre.
From Baahubali to kiddie fiction
The biggest feather in author Anand Neelakantan's cap is arguably the Baahubali trilogy he is in the process of completing, which takes its inspiration from one of the biggest blockbusters in Indian cinema history. But now, Neelakantan is donning another hat - that of a children's author.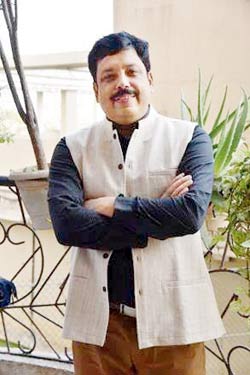 Anand Neelakantan
He will release an illustrated book that brings the birds and animals prevalent in Indian mythology to life. Penguin Random House will publish it, and we hear that they have also commissioned him to write an adult novel, Tara, which is about "the world's first love triangle". So, it seems as if these are busy days for Neelakantan, with enough projects on his plate to fill up a mini bookshelf.
Catch up on all the latest Mumbai news, current affairs from Mumbai, local news, crime news and breaking headlines here
Download the new mid-day Android and iOS apps to get updates on all the latest and trending stories on the go