The city - sliced, diced and served with a dash of sauce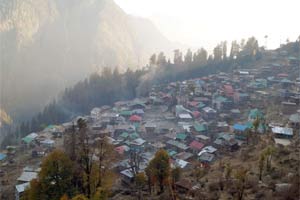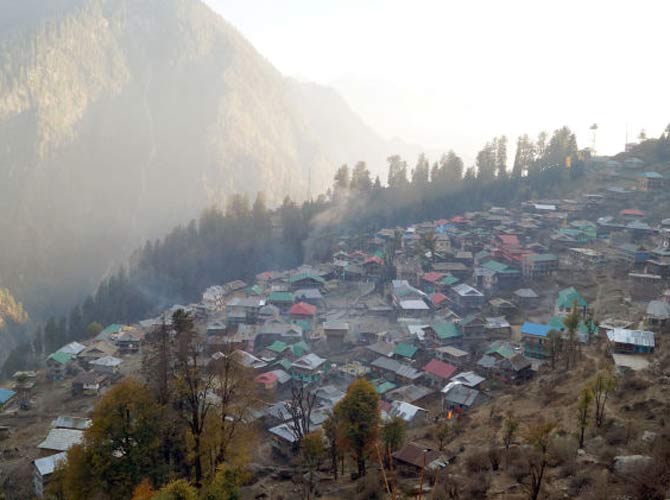 The town on Malana
City boy wants to save a Himalayan town
Such are the effects of rampant urbanisation that even some of India's remotest corners haven't escaped its perils. One such place is Malana. Nestled in the midst of the Parvati Valley in Himachal Pradesh, this settlement known for its hash plantations, has a unique administrative system and alternative religious practices.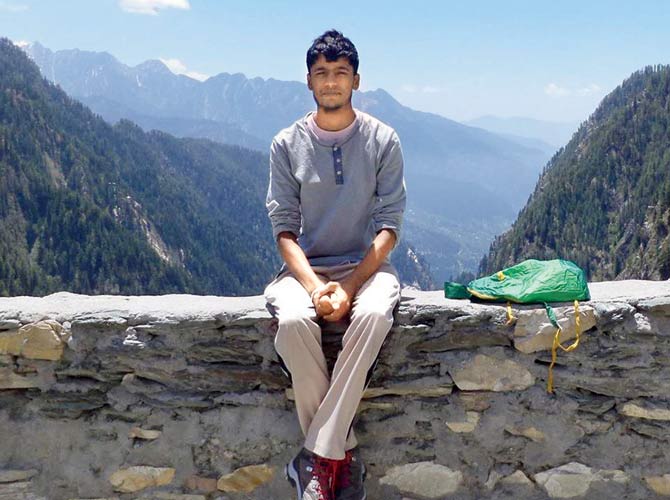 Jay Gadekar
But now there is a problem that is shattering its calm - excessive garbage. Ever since a road was built to the village because of a dam construction project, Malana has been seen through a process of steady commercialisation. Local residents, however, had no prior experience in dealing with the waste that came hand-in-hand. Now, a Mumbai youth has come to their aid.
Jay Gadekar, a recently graduated architecture student, visited Malana for research as a collegian. Saddened at the amount of garbage there, he has started a campaign to raise funds to create an effective waste management system. Log on to ketto.org if you feel like contributing.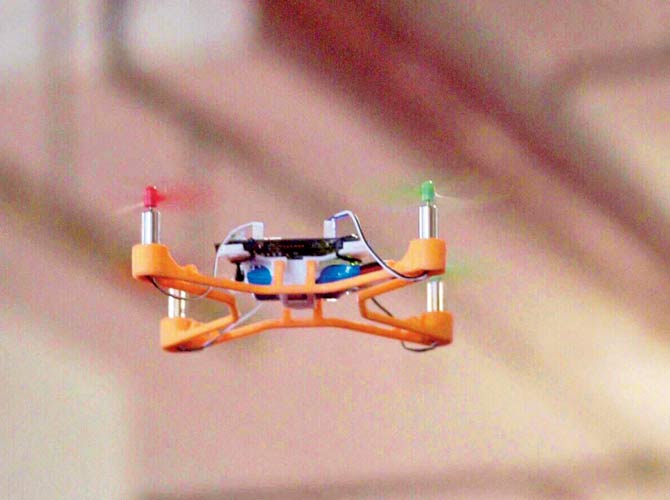 Droning on
You've heard of the Indian Premier League and the Indian Super League. Now, the city is all set to host a drone racing league, to be held at a Lower Parel venue on April 21 and 22. It's a sign that while we still haven't reached a place yet where drones deliver pizzas to our doorstep, the day might not be too far when that, too, becomes a reality.
From dive to desi fast food
When it comes to listing the best dive bars in the city, Colaba's Gokul remains a constant. Be it firang travellers scouring Colaba Causeway, corporates looking to chill post work or college goers scouting for a cheap drink, late Jaya Pujary's bar remains a fixture for everyone.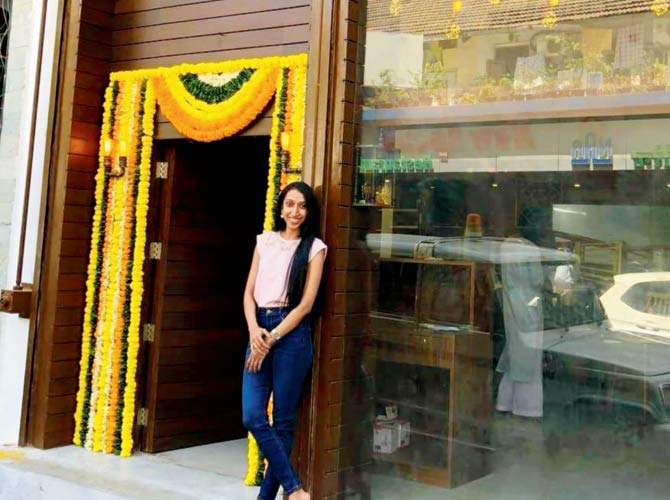 After more than 40 years of getting people high and happy, the next generation of the Pujary family, siblings Dinesh and Vandana, have opened Gokul9 in the vicinity. On offer will be fuss-free crowd favourites like South Indian snacks, chaat, missal pav, pav bhaji, pizzas, burgers, sandwiches and juices. Fans of the original will be sad to hear that there will be no booze. But Gokul's right next door for you to have the best of both worlds.
Naach, Nana, naach
What started in Delhi came to a fitting end in the city that perhaps boasts of the most thriving theatre scene in the country. The weekend saw the grand closing ceremony of the eighth Theatre Olympics, which was attended by CM Devendra Fadnavis, Minister of State (I/C), Ministry of Culture, Dr Mahesh Sharma, actors Nana Patekar, Nawazuddin Siddiqui, Manoj Joshi, Himani Shivpuri and Sachin Khedekar, artistic director of the Olympics, Ratan Thiyam, and National School of Drama director, Prof Waman Kendre.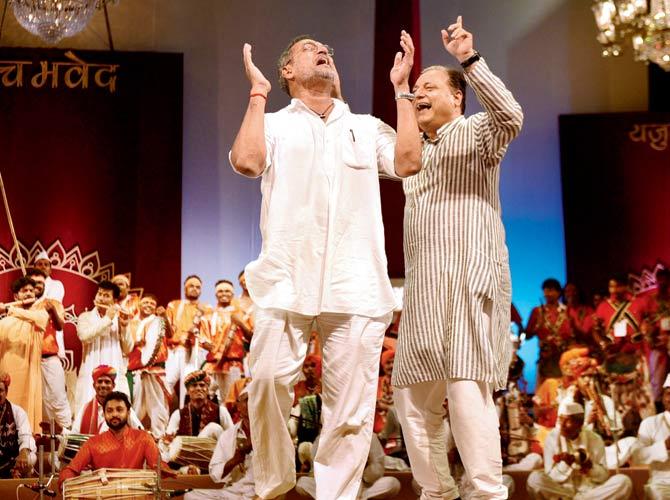 Actors Nana Patekar and Manoj Joshi dance with artistes from villages at the closing ceremony of the Theatre Olympics at Kamgaar Kalyan Maidan at Elphinstone Road on Sunday. PIC/BIPIN KOKATE
The 51-day event had a run across 17 Indian cities, with over 25,000 artistes from 30 countries putting up 450 shows. Chairman of the International Committee of Theatre Olympics, Theodoros Terzopoulos, announced that the 9th Theatre Olympics will be jointly organised by Russia and Japan. Here's hoping the momentum that theatre — often called cinema's poorer cousin — has gained with the festival is not lost.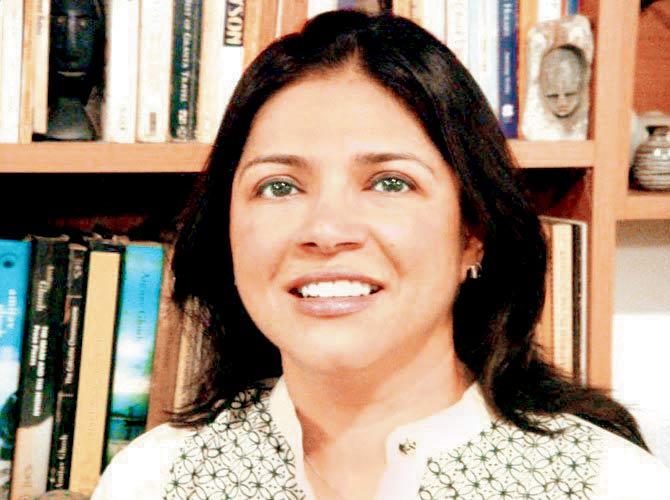 Cross-border camaraderie
Here's a post that brought a smile to our face. Pakistan's Girls at Dhabas movement to reclaim spaces for women posted this on social media with the message: Aurat ka pahiya chalne do,' chalne do, behen chalne do!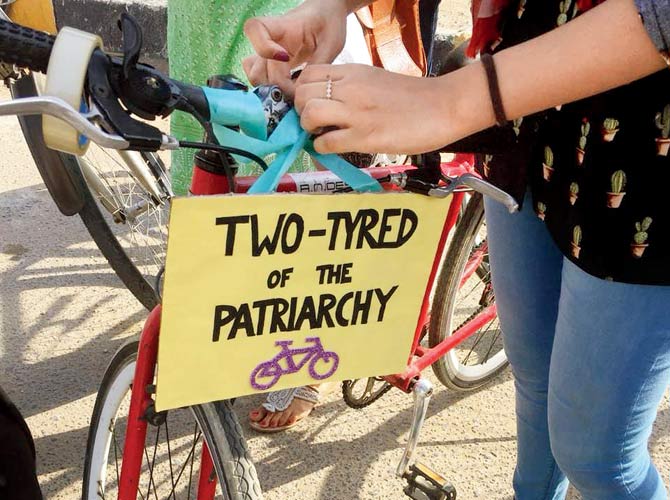 It won applause from Mumbai's Sameera Khan who along with Shilpa Phadke and Shilpa Ranade, whose book and campaign Why Loiter! is taking the mantle forward across the corners of India. Khan replied with a warm message: Bahut pyar border ke is taraf se bhi. One day, saath-saath pahiya chalengi hum sab South Asia behene, Sadia Khatri, Natasha Ansari. Some day, some way, together, we will.
Catch up on all the latest Mumbai news, crime news, current affairs, and also a complete guide on Mumbai from food to things to do and events across the city here. Also download the new mid-day Android and iOS apps to get latest updates