The city — sliced, diced and served with a dash of sauce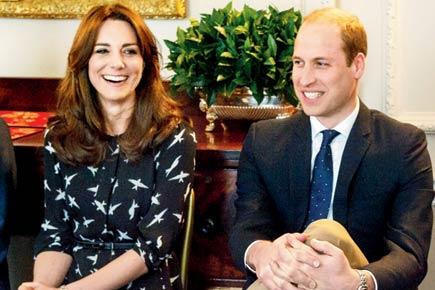 Getting social with WillKat
The official itinerary of the Duke and Duchess of Cambridge, Prince William and Kate Middleton's maiden trip to India is out and it begins from our city.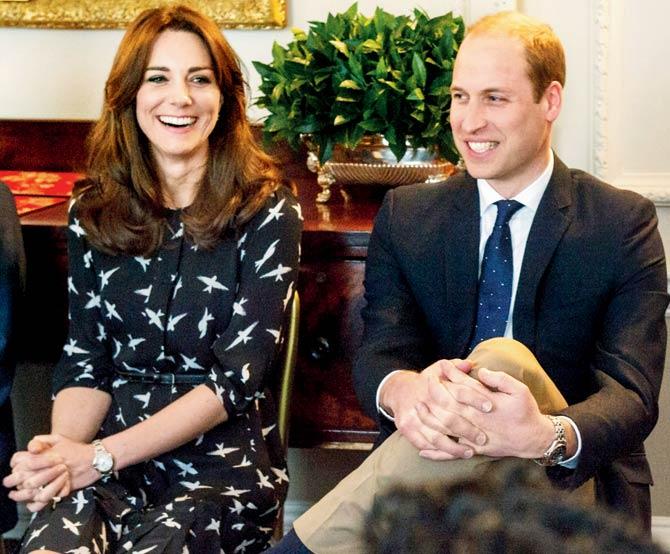 Catherine, Duchess of Cambridge and Prince William, Duke of Cambridge at Kensington Palace on March 10 in London, United Kingdom. Pic/Getty Images
The royal couple land in Mumbai on April 9, and apart from a packed itinerary, including commitments with charities, NGOs and dinners with the who's-who of Bollywood (no surprises there), one mention on the itinerary made us smile.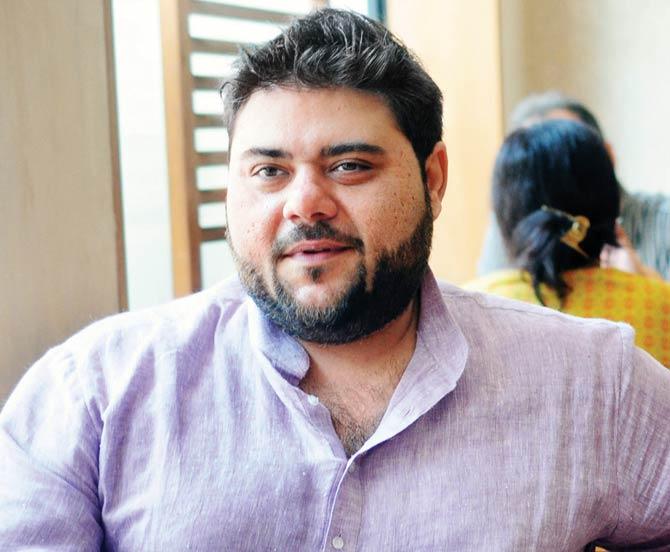 Riyaaz Amlani
We loved that the Duke and Duchess will meet aspiring young entrepreneurs at none other than Social, to get a glimpse of the city's thriving business scene. When this diarist called Riyaaz Amlani, CEO and managing director to confirm the news, he was thrilled.
"The Duke and the Duchess are coming to meet and exchange ideas with many young innovators and entrepreneurs, acknowledging the fact that India has a thriving start-up scene. I think Social was picked as a venue because it is a collaborative workspace, where creative people come and work, and perfectly embodies what new India is all about," he revealed.
However, he refused to confirm which Social outpost would host the event as it could pose a security risk. Watch this space for more updates on the WillKat's exploits in the city.
It's all relative

Pic/Shadab Khan
Vikram Bhatt is all ears as uncle Mahesh Bhatt speaks post the trailer launch of an upcoming film in Andheri last evening.
Vote for the Bawi Bride
Perzen Patel, better known as the Bawi Bride, who has been running a successful Parsi cuisine catering service since 2013, is one among 55 others to be selected by the Catapooolt Change Makers Challenge that helps start-ups pitch to angel investors. Patel has been quite the hit with her scrumptious dhansak and other delights.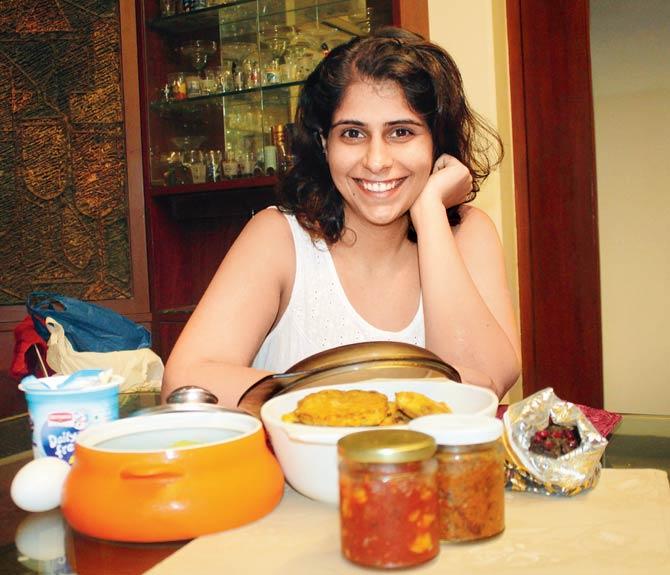 She posted the news about her venture on social media. "It works on a voting system where people have to vote for us on social media by liking the post. Clubbed with the judge's scores, the list will be boiled down to 20 next week," says Patel.
This score will allow them to present their business model, their plans for using the funds to India's top angel investors. "I want to establish a central kitchen in the city and upgrade to a take-away model. Voting is on till April 4," she reminds us. You could vote for Patel on //bit.ly/1ZHSSG9
Throwing the doors open
Don't we love it when art institutions declare Open Studio Day? Tomorrow, Piramal Art Foundation's second residency at Vaikunth, Thane, comes to an end, and everyone's invited from 2 pm onwards to see the works that four artists — Joydip Sengupta, Vaibhav Raj Shah, Shanthi Kasiviswanathan and Diptej Vernekar — have created in the last three weeks.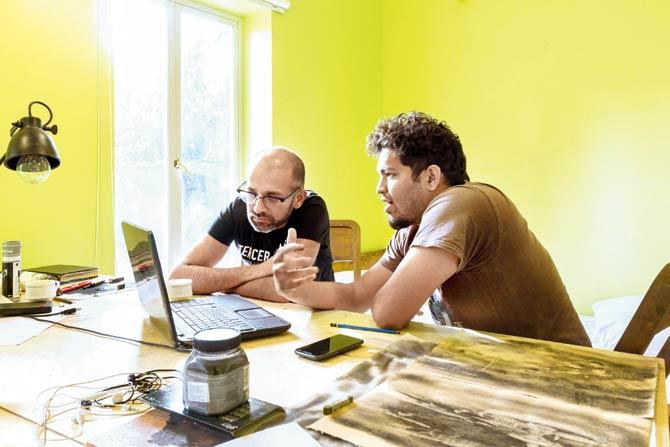 Nikhil Chopra and Diptej Vernekar at the Piramal Art Foundation's second residency on drawing
This will also be a chance for visitors to get some behind-the-scene look, right from when performance artist Nikhil Chopra and artist Dilip Ranade had dropped in to mentor the resident artists.
When Panda scared granny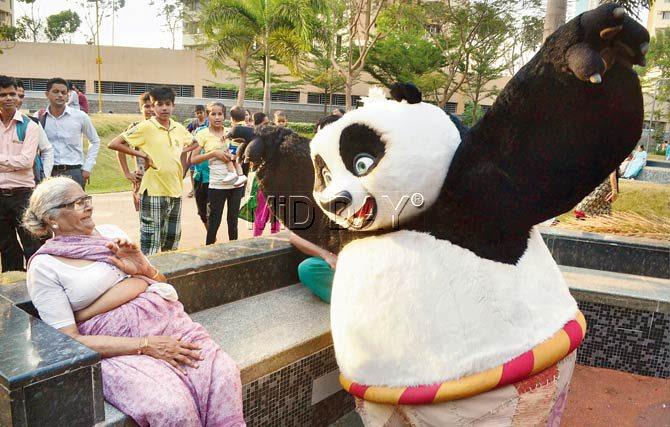 Pic/Datta Kumbhar
The cute star of an upcoming Hollywood flick seemed to have given this senior citizen a bit of a surprise when he decided to drop by at a public park in Parel.
Mumbai to Milan
It's a gamers dream-come-true — a ticket to Milan to participate in the world finals of a videogaming contest. 24-year-old Mumbai-boy, Aniruddh Joshi, won the national final of PES 2016 (Pro Evolution Soccer) gaming contest organised by the game's Indian distributor, e-xpress Interactive Software Pvt. Ltd.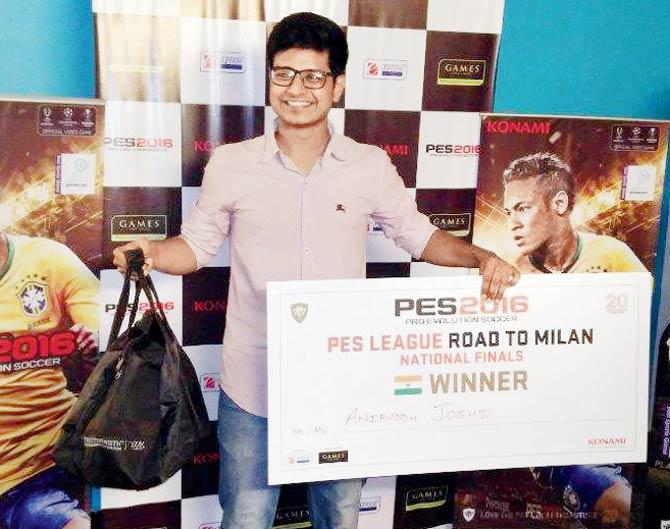 Aniruddha Joshi
He will now head to Milan in May to participate in the International finals. "I will be competing with professional gamers there so will have to practise more now. I also plan to extend my stay and go sightseeing," the elated Mumbaikar told us.
Kiddos day out with the cops
Over 35 children from a Babulnath pre-school stormed the Gamdevi police station and the Gowalia Tank fire station yesterday. The kids, aged 3 and 4, were wide-eyed in wonder on seeing the lock-ups, handcuffs, guns and of course, our Mumbai cops at work. At their next stop, they were given a fire rescue demo, shown a fire engine and told how it works, much to the delight of the bachcha party.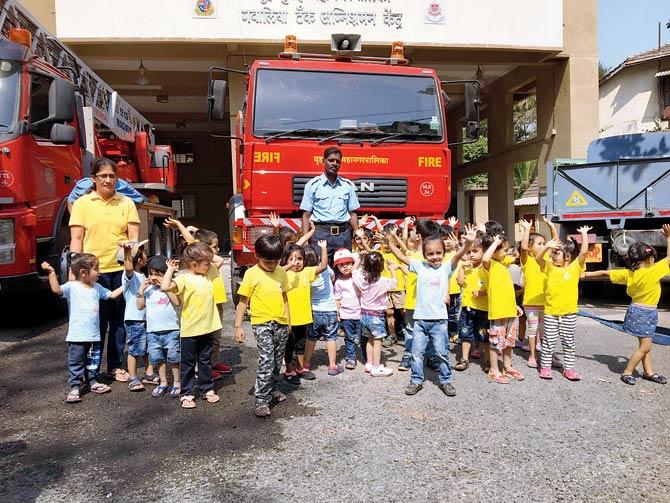 The children at the Gowalia Tank fire station
Devangi Doshi from the school said, "The children were thrilled to get a hands-on experience of the police station and fire brigade. Once a month, they are taken to different places that they learn about in class. Back in school, we then answer the doubts the children have and also try to understand what they learnt from the visit." Like they say, life's lessons are best learnt outside the classroom.