In a step towards making railway stations disabled-friendly, the sharp-edged display boards may soon be replaced with oval ones. But the only thing that acts an impediment to the installation process is the confusion over spellings of station names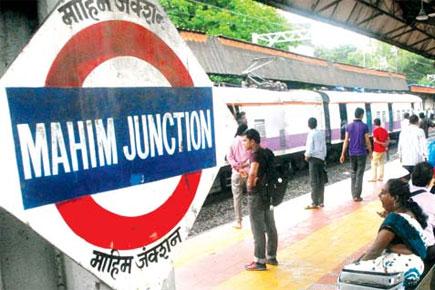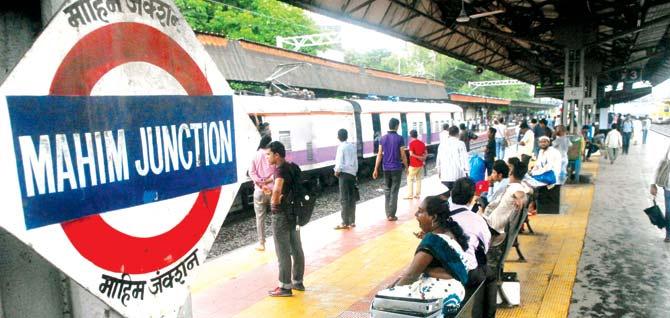 The display board at Mahim Railway station
In a step towards making railway stations disabled-friendly, the sharp-edged display boards may soon be replaced with oval ones. But the only thing that acts an impediment to the installation process is the confusion over spellings of station names.
Western Railway authorities had proposed replacing existing boards so that disabled people do not get hurt from the sharp edges, but before going ahead with it, they also want to ensure that there are no issues with spellings of station names. Even though the first oval board to be installed at Bhayander station is ready, the authorities are waiting for more clarity.
Mukul Jain, divisional railway manager (Mumbai) of WR, said, "We have written a letter to the collector, asking the government to verify the correct spellings of names of stations in Marathi."
Sources said in the past, there have been issues with the pronunciation of Bandra and Vile Parle due to spelling errors in Marathi. Hence, the authorities want the state government to check the records and then inform the Railways about it. "Once the correct spellings in Marathi are given to us, we will go ahead with the installation process," said a WR official.
During a recent visit of the Passenger Amenities Committee to Mumbai, the issue of changing the boards was discussed as most of them have rusted and corroded.