If you thought that perverts only preyed on women in empty railway compartments, an incident that took place at Kalyan station might make you think again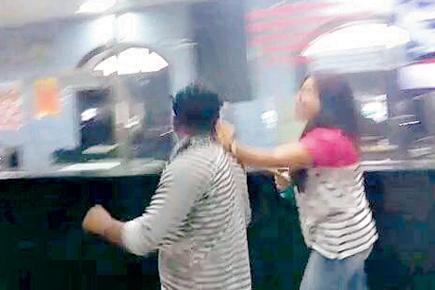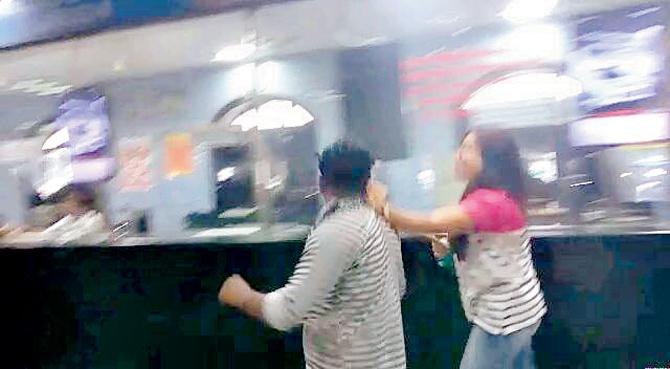 Video footage shows the woman taking
If you thought that perverts only preyed on women in empty railway compartments, an incident that took place at Kalyan station might make you think again. A 30-year-old has been booked under molestation charges, for making lewd gestures at a woman on a busy platform in Kalyan yesterday.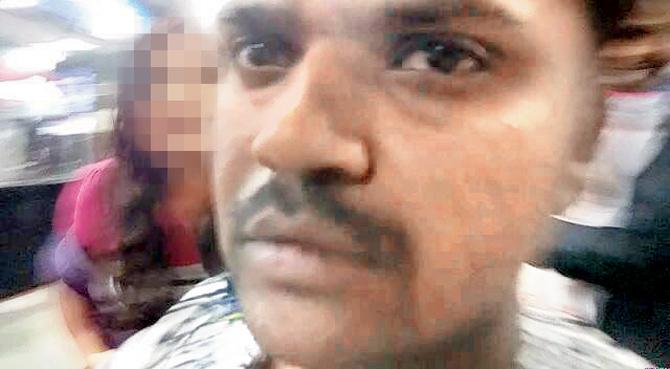 Surendra Gautam, to the police chowkie
According to the Government Railway Police (GRP), the incident took place at around 5.50 pm, when a 28-year-old woman passenger was waiting for a local train on platform number 1. The victim, a housewife, was checking the indicator when she noticed that the accused, identified as Surendra Gautam, was staring at her. Before she realised, he had started making lewd gestures at her.
Instead of taking it lying down, the woman went up to him, caught him by the collar and dragged him to the nearest police chowkie.
The entire incident was captured on video. The police later handed him over to the GRP, where the victim's statement was recorded.
An FIR was registered under Section 354 (assault or criminal force to woman with intent to outrage her modesty) of the Indian Penal Code, after which Gautam was arrested. "The accused is currently out of work. The police are investigating if he is a repeat offender," a police
an official said.
He will be produced before the railway court on Tuesday.
Also Read: Mumbai: 12 cases of molestation on local trains