Wadala's GSB Seva Mandal has got itself insured for almost Rs 260 crore for the safety of the idol, gold ornaments and devotees from threats such as fire, terrorism and riots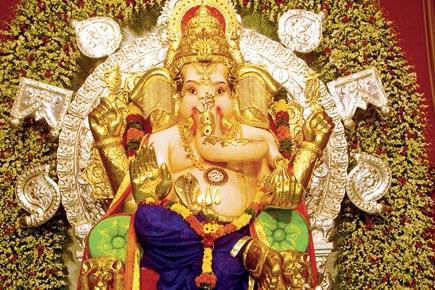 GSB Seva Mandal, the richest mandal in the city, has got an insurance of Rs 259 crore. Considering that the King's Circle mandal keeps its idol for five days, that works out to Rs 51.7 crore a day, which is probably needed since the amount of gold on the idol itself is worth Rs 22 crore.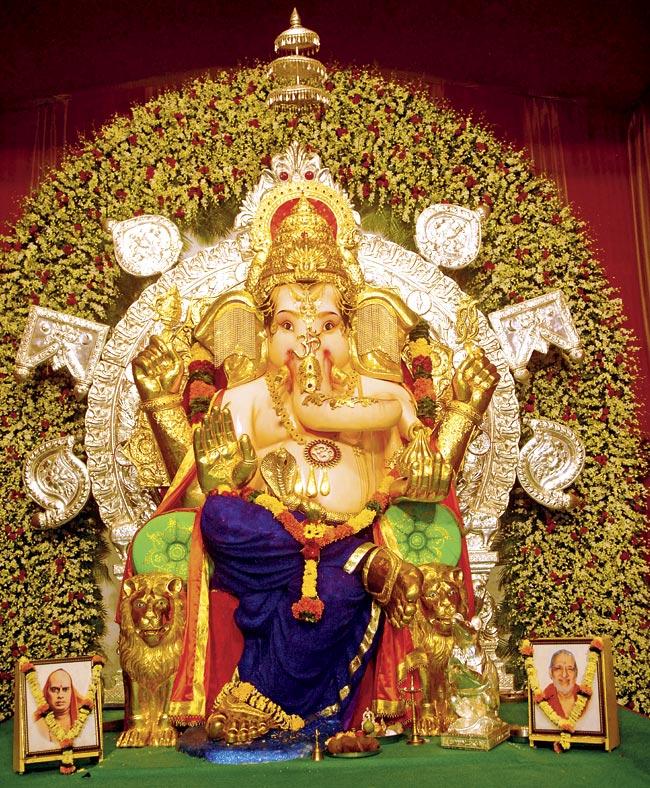 The GSB mandal's idol last year. File pic
ADVERTISEMENT
The insurance, done by a nationalised insurance company, is the highest for any mandal in the city, outdoing even the Lalbaugcha Raja, which is the city's most popular and is insured for Rs 51 crore. GSB's insurance covers the idol, gold, mandap and devotees from threats such as fire, terrorist attacks and even riots.
The insurance cover begins from the first day of the festival and does not end till the trustees lock up the idol's gold ornaments safely into a bank's lockers on the last day. The idol is decked in gold jewellery from the first day, right up to the immersion. Just before the immersion, the gold is taken off the idol and kept safely until the next year.
"We floated a tender and only nationalised insurers were allowed to participate. We do not bring in private players and don't disclose the premium amount, but it is in lakhs. The insurance of the mandal is to the tune of Rs 258.9 crore," said senior trustee Satish Nayak of the GSB mandal.
Fat premium
Going by the Rs 12 lakh premium that the Lalbaugcha Raja mandal paid for an insurance of Rs 51 crore, it can be assumed that the GSB mandal must have paid a premium of at least Rs 50 lakh.
A senior manager of an insurance company said, "The premium for the insurance of a mandal cannot be calculated like a normal policy. Normally, for a policy of Rs 2 crore, the premium goes up to Rs 2.5 lakh, but mandals function differently.
They are insured for fire, terrorist activities, a specific number of devotees and other such things. The premium for Rs 259 crore will easily be more than half a crore, but even this would be guess work."