13-year-old Alaiha Vanjara a student of Mahim's Bombay Scottish forgoes dream to paint room in Varun Dhawan theme so that underprivileged patient can undergo life-saving surgery; collects Rs 1.23 lakh using social media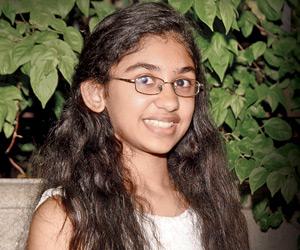 Alaiha Vanjara, 13, a student of Mahim's Bombay Scottish had saved up Rs 10,000 from her pocket money to paint her room in a Varun Dhawan (her favourite actor) theme. But she let that dream go, when she heard of the plight of a two-year-old who lived not very far from her home. In September Alaiha, resident of a high-rise at Napean Sea Road, heard from her mother that Veer Pawar, who lives in a slum nearby, was suffering from lung cancer and his family needed to raise nearly Rs 4 lakh urgently for his treatment.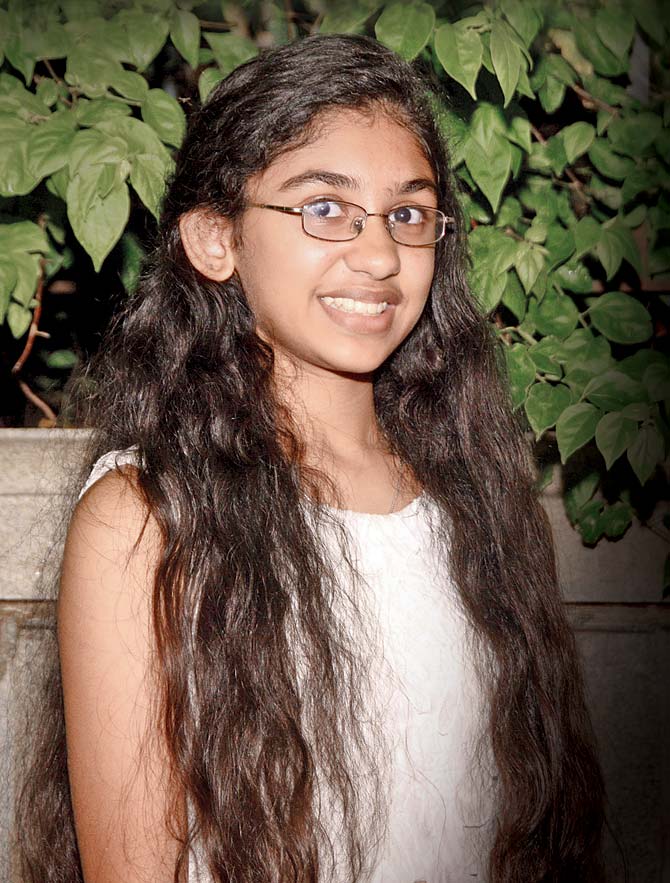 Alaiha Vanjara
Hushna Vanjara, Alaiha's mother, says, "When I saw the Facebook post, I showed it to her and she became concerned. We immediately contacted the hospital which confirmed its authenticity. Then, we circulated a message seeking funds and soon help started coming in."
A father's fight
Veer's father Balraj is a taxi driver. A resident of Parvati Nagar, he says he lost his first child within 15 days of delivery. "So, when Veer fell ill I wanted to do all I could to ensure that I don't lose him."
Also read - Touching: Groom spends last days raising money for wife's ailing daughter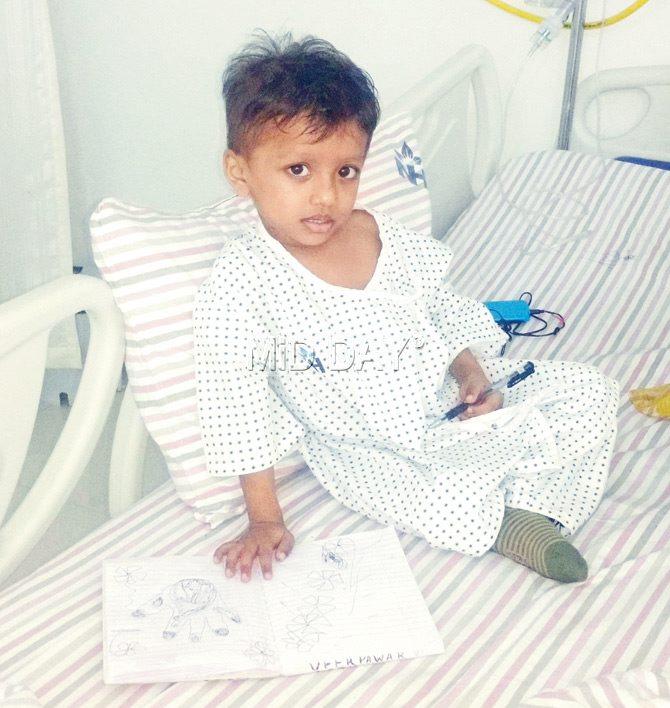 Veer Pawar
He adds that Veer would repeatedly have high fever, which would return every 15 days. When visits to private clinics didn't produce lasting results, Balraj took his son to Mahalaxmi's NH SRCC Children's Hospital where, in August this year, he was diagnosed with lung cancer. Treatment, which would include chemotherapy and surgery, would cost them Rs 5.6 lakh, which Balraj couldn't afford. "I had only Rs 30,000 in savings and I took loans from friends and my boss," he says. This amounted to a total of Rs 1.9 lakh.
Rupesh R Choubey, facility director of the hospital, says that rules state that the hospital admits patients, even if they don't have the cash to pay the bills immediately. However, the hospital's Corporate Social Responsibility Team decided to help raise funds for the two-year-old's treatment after connecting with NGOs and Milaap a crowdfunding site. "That's how Alaiha got to know of Veer's case," he adds.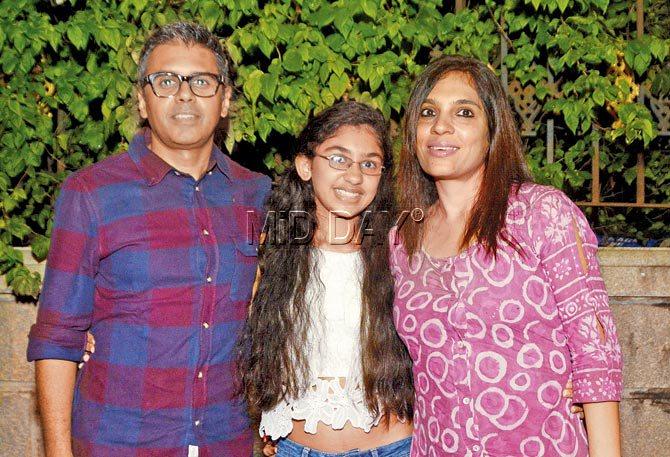 Alaiha Vanjara with her parents, Hushna and Omar. Pic/Sneha Kharabe
The follow-through
Hushna says Alaiha called up her parents' friends and even connected with her school's vice-principal for help. "People sent us the money by post and some even came home to give us cash," the proud mother says. Not everyone loosened their purse strings though. "Some made false promises while others ignored us. But my daughter didn't give up," she adds. The Varun Dhawan fan had planned to have her room painted and covered with his pictures and posters. "But when I learnt about the child, I thought of spending my money on something more meaningful," she adds. With donations from 40 people her total collections come to Rs 1.23 lakh within just a week.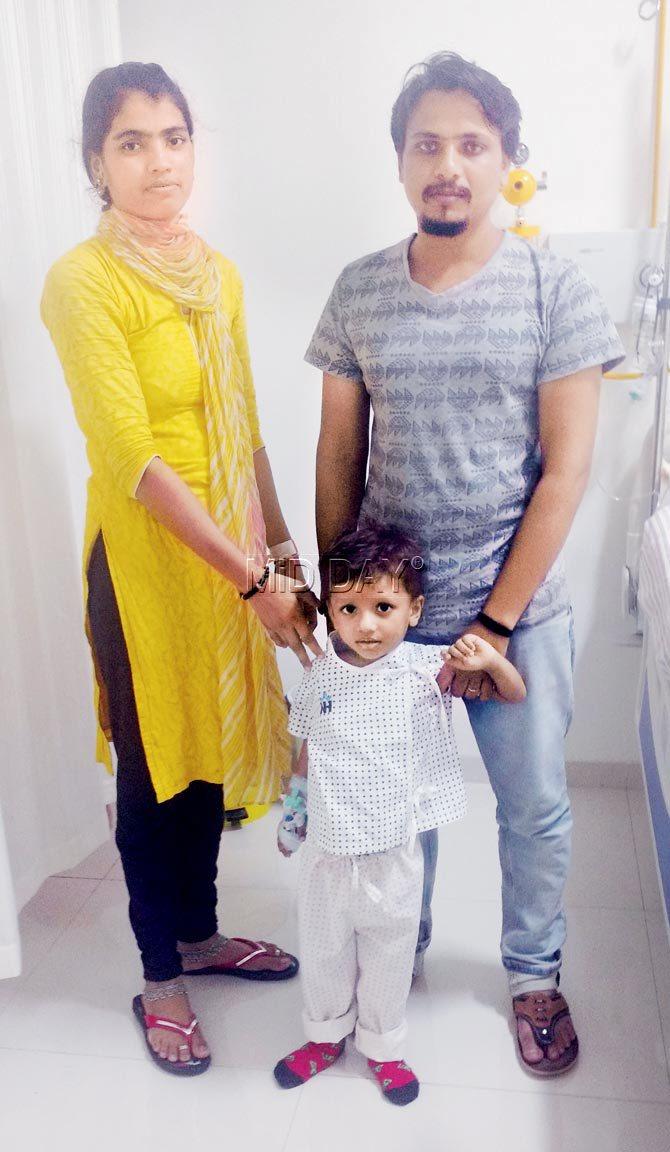 Veer Pawar with his parents
Meeting Veer
Veer has been in the hospital for a month now. He has been through a series of chemotherapy sessions and the hospital says he has responded well. In fact, he won't require surgery either. Two weeks ago, Alaiha and her mother went to the hospital to meet Veer and even played with him. Yet, the boy's family hasn't been told that the role that the girl played in helping them.
At the hospital, the teenager was felicitated for her gesture. Choubey says that a 13-year-old working this hard is a rarity. "If we get more youths like this, many lives can be saved."
---
Also view - Pallavi Purkayastha murder: All you need to know about the gruesome crime