While most go to a zoo to see wild animals, mid-day has found a few legends that also draw people to the Byculla zoo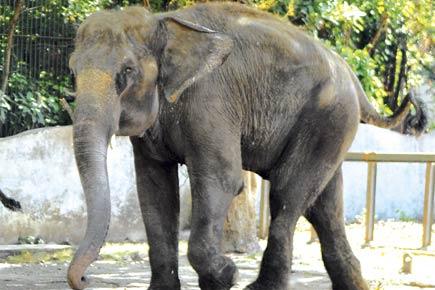 It is said that every place has a story to tell. And when it is a zoo as old as the Veer Jijamata Udyan, popularly known as Byculla zoo, stories and myths aren't very hard to come by. mid-day has found many stories related to luck, fortune and mythology associated with the animals.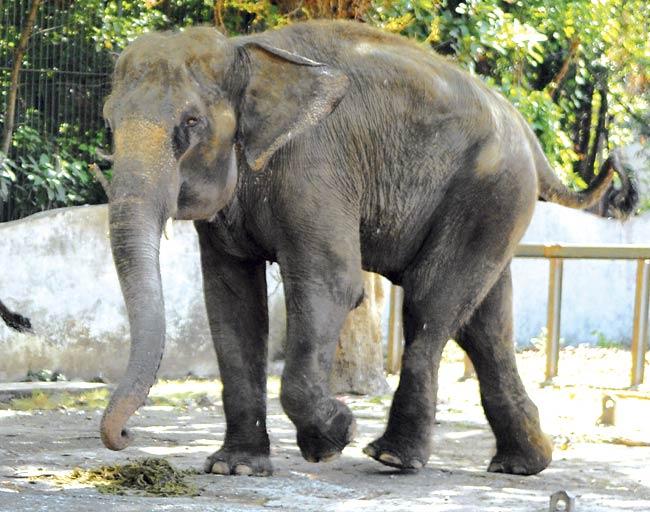 The zoo has two elephants Anarkali and Laxmi. File pic
Take for instance, the myth surrounding the elephant. Authorities say that builders, or people who are constructing new homes, often come to the zoo with a box of soil from the site of construction. According to officials from the Zoo and Garden department, these people want the elephant to move its feet through the soil.
"They believe that if the elephant crushes the soil, the foundation of the house will be strong," said an official. The deputy superintendent of the zoo, Dr Sanjay Tripathi, confirmed that they receive calls from people who want to bring soil from the land to get it crushed under the elephant's feet.
"We get calls from time to time, but it is not allowed," said Tripathi. Currently there are two elephants in the zoo, Anarkali and Laxmi, both aged between 55-56 years. Aside from elephants, at one point, the zoo used to get calls from people asking them to preserve the urine of the tiger.
"We haven't kept a tiger since 2005, but before that we used to get many calls from people to preserve its urine. Some believe that the tiger's urine is good for asthma and cancer patients," said an official. Another myth draws hundreds of people to the zoo, in hope that they will spot a mongoose.
There are around 200 mongoose in the zoo, and according to a gardener, people from some communities believe that spotting one will bring good fortune within three days. "There are many who come to the zoo just to see a mongoose. It is said to be lucky for them," said the gardener. The zoo keeps mongoose to tackle the snakes in the area.