Not only English, Spanish, and French, Megastar Maharishi Aazaad has created SYN NATSII in the Russian language to strengthen and entertain the cultural bond between the Indo-Russian Audience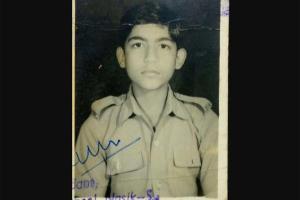 An Interesting Story of a Military School Student who united whole India with thought-provoking intense cultural Nationalism and how he became the First Nationalist Megastar of India, Sanskrit Mahanayak Maharishi Aazaad.
MEGASTAR MAHARISHI AAZAAD is The First Nationalist Megastar Of India. Military School Student, Sanskrit Shiromani, Sanskrit Kalanidhi, Sanskrit Mahanayak Megastar Maharishi Aazaad Is the International Ambassador Of Sanskrit for Protecting, Projecting, Promoting, Rejuvenating the ancient culture worldwide.