Social worker, who was a key member of US President Donald Trump's election campaign last year, is helping thousands of children from Jalna take on a similar path to glory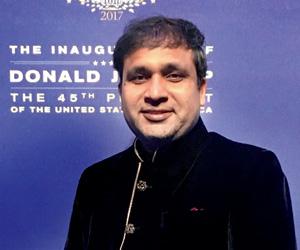 An Indian-American entrepreneur, originally hailing from the village of Bhatepuri in Jalna, Maharashtra, whose parents did the menial job of rag-picking to give him an education, is now helping thousands of children in Marathwada take on a path of glory.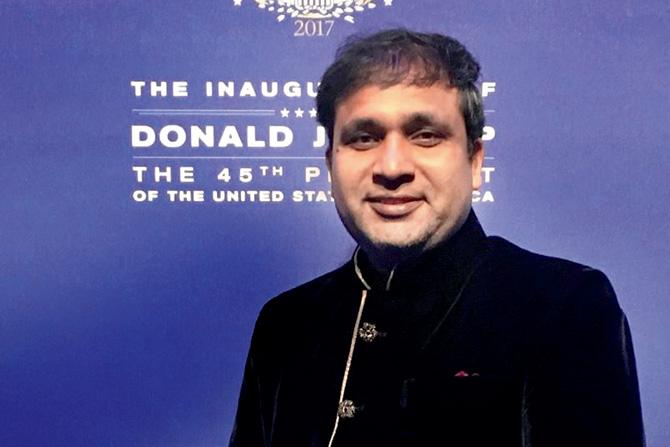 Deelip Mhaske at the White House
New York-based Deelip Mhaske, 35, who was in the news earlier this year, for his successful role inUSPresident Donald Trump's election campaign, has set up a foundation to provide scholarships to economically backward children from Jalna district pursue higher education inIndiaand abroad.
The Foundation for Human Horizon has funded over thousand kids till date. Mhaske's own hardships as a child compelled him to help others like him.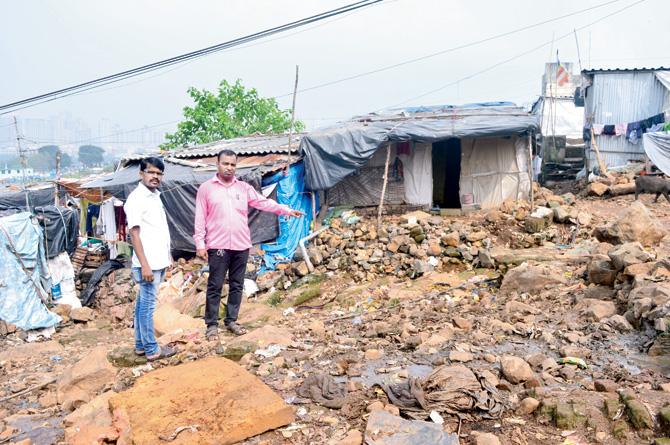 Mhaske and his family earlier lived in this slum at Damu Nagar, Kandivli. Pic/ Falaguni Agrawal
Struggle for education
"Our parents, who were farmers, didn't have money to get us educated," said Mhaske, who studied for free at a zilla parishad in his village till Std V. As secondary education was expensive, Mhaske contemplated dropping out of school, when an education institution, Jawahar Navoday Vidyalaya in Partur, Jalna, offered Mhaske and his sister Sangita, a scholarship. "After completing SSC, we did our higher secondary education from Latur. Around the same time, Jalna was reeling under drought. We knew, we had tough times ahead," said Mhaske's sister Sangita, who today works as a lawyer in Mumbai.
However, instead of getting the children to stop their education, the entire family shifted to Mumbai in 1995. "When our family arrived in Mumbai, we didn't even have a roof to stay," recalled Mhaske, during a telephonic interview fromNew York. Eventually, the family found a home in the slums of Damu Nagar in Kandivli (East). "My father got a job as a daily wage worker, while my mother collected rags in the vicinity," he said.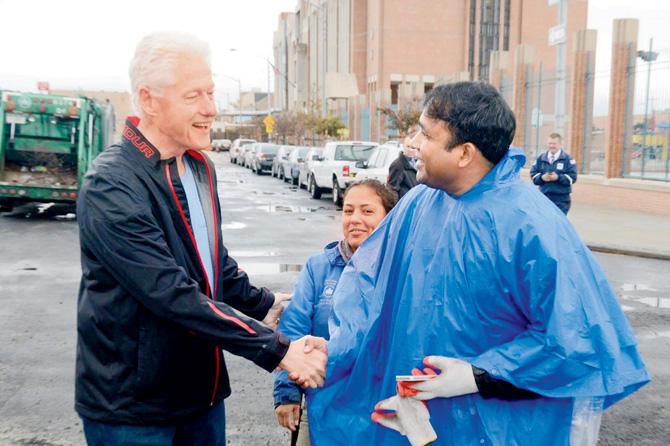 With Bill Clinton
The brother-sister duo managed to get a scholarship and secure admission at theGovernmentLawCollege, Churchgate. "We would work during the weekends or vacation to support our family," Mhaske added. After completing law in 2003, Mhaske did his Masters of Social Work (MSW) at the Tata Institute of Social Science. "That's when I decided to dedicate my life to the poor and needy," he said.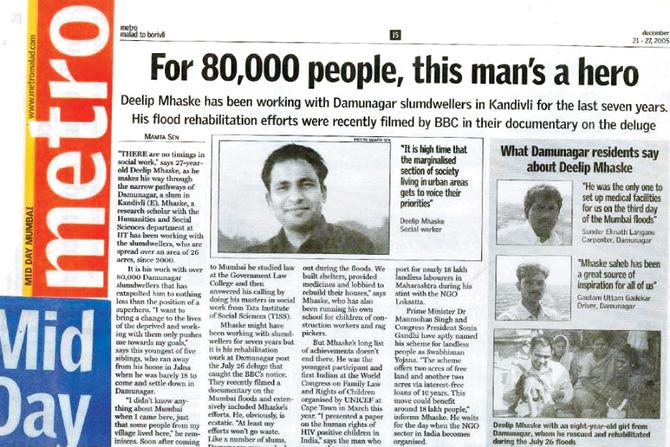 mid-day's 2005 report when Mhaske had played saviour during the July 26 deluge
Between 2003 and 2006, Mhaske wrote 13 research papers, ranging from land reforms inIndiaand slum demolition. After his MSW degree, Mhaske did his Masters in Planning and Development from IIT,Bombayin 2006. "This gave me a holistic understanding of the socio-economic reality of our country," he said.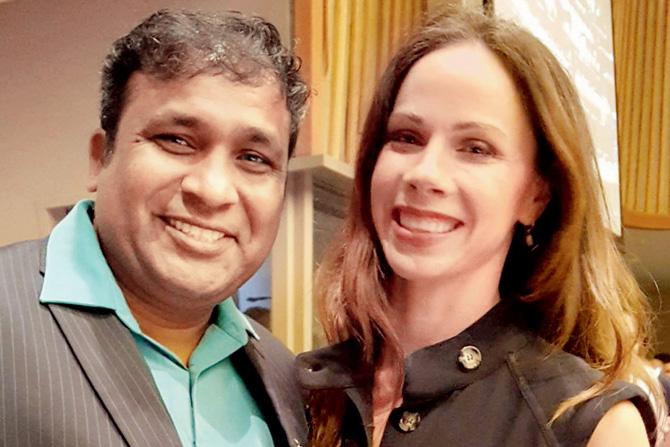 With Barbara Bush Jr
American dream
Mhaske continued to work in the social sector, and also joined the anti-corruption campaign led by activist Anna Hazare and Arvind Kejriwal. "We travelled across the country and campaigned for corruption-freeIndia," he said.
In 2012, after securing yet another scholarship, he enrolled at theHarvardBusinessSchoolin 2012. "There, I worked on innovative projects with executive leaders from Africa, Latin America, Asia, Middle East, Europe," he said.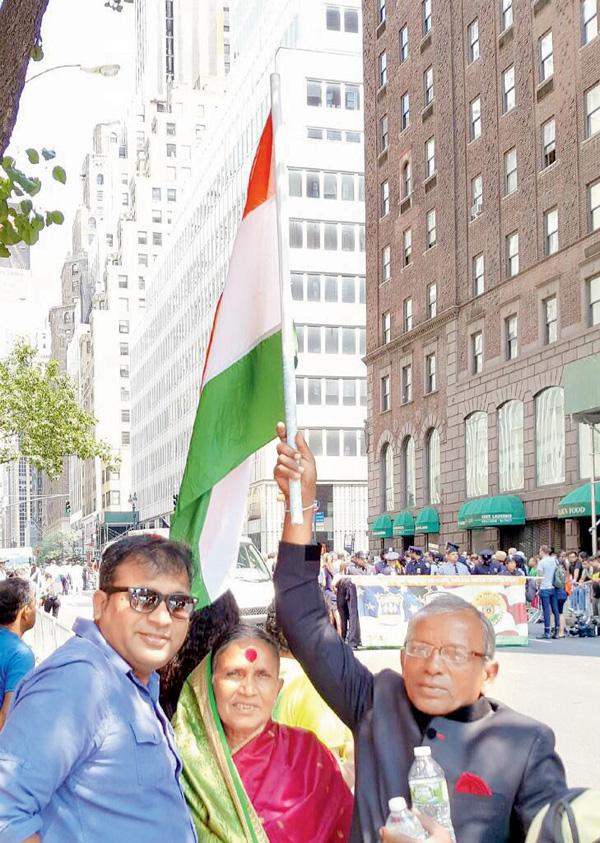 Mhaske with his parents waving the Indian flag in the US
Mhaske says his early days in the USA were not easy. "I was very awkward in the beginning. It was difficult for a boy from a village to cope with a completely different world. But, I continued to stay focussed," he said.
While pursuing his course at Harvard, he joined the election campaign of Barack Obama's in 2012. "In 2016, I was invited to join Donald Trump's campaign team. My work for the poor and marginalised and methodical understanding of poverty, helped bolster the campaign. We focused more on issues of the lower middle-class people and this, gave an impetus to Trump's campaign," he said.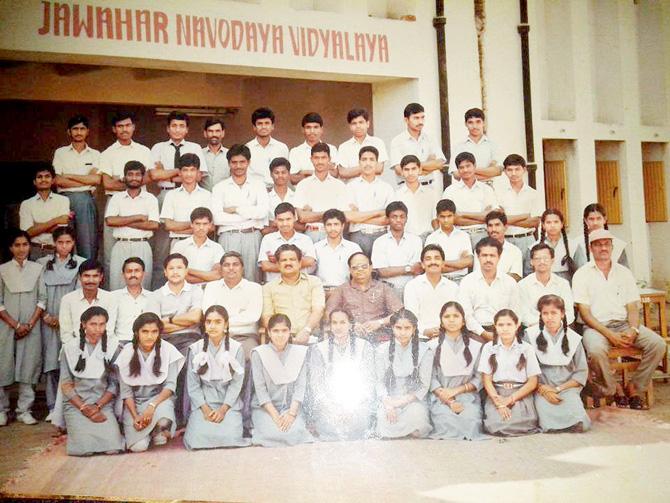 Deelip Mhaske (third from top left), along with classmates at Jawahar Navoday Vidyalaya in Partur, Jalna
Today, Mhaske, who keeps shuttling between New York and his hometown in Jalna, uses his foundation to help provide opportunities for his people. His company, Avani Global Products, imports oil extracts from India to USA, and currently has a turnover of $100,000 (Rs 64 lakh). "I am now planning to set up an oil extraction factory in Marathwada, to provide employment opportunities to my people," said Mhaske. He is also working with Trump's daughter Ivanka and Barbara Bush (daughter of George Bush Jr.), who will be making their political debut soon. "I have only one philosophy in life -- impossible is nothing," he said.