A Delhi-based filmmaker joins hands with two senior doctors and a Brit actor to make CoVidGo, a film that hopes to counter vaccine hesitancy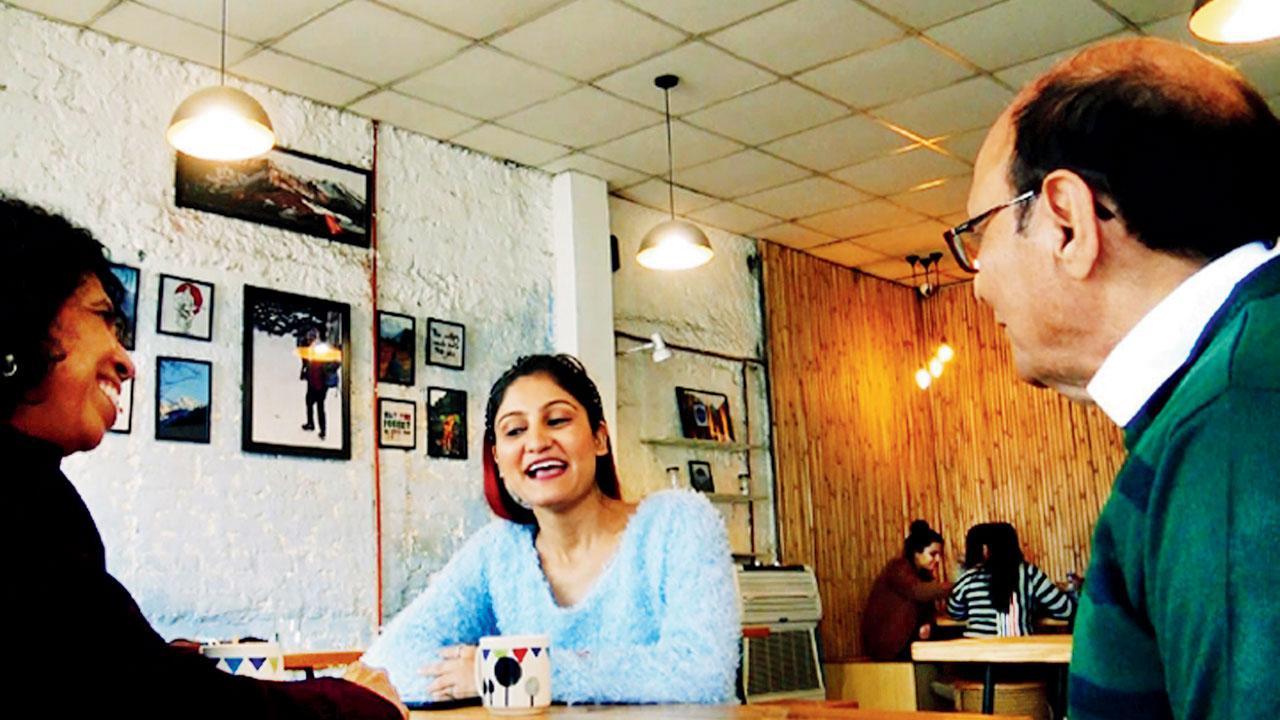 A still from CoVidGo
Even though COVID-19 vaccines are being made available across the world, vaccine hesitancy is proving to be a huge impediment in fighting the spread of Coronavirus. Sensing the need to create more awareness around the issue, Amit Agarwal, a filmmaker and film market consultant, has made CoVidGo, the world's first COVID-19 vaccine film. "In August 2020, I was approached by a doctor who suggested that I make a film on the pandemic. I worked on various ideas, but none of them appealed to me. It wasn't until January, when I came across media reports about apprehensions regarding the vaccine that I felt something needed to be done. It was an issue of conflict, as many doctors too, were worried about taking the vaccine," recalls the Delhi-based filmmaker Agarwal. "It was then that the present script took concrete shape."

CoVidGo's cast Dr KK Khanna, Dr Swarupa Mitra, Elizabeth Schenk and Vineeta Guriar
ADVERTISEMENT
The just released film is a 7.53-minute short. The goal of CoVidGo, says Agarwal, is to dispel misinformation about the vaccine. The filmmaker wanted people to be free of any concerns about taking the jab. In order to convey this message effectively, he cast real-life doctors in the film Octogenarian Dr KK Khanna is the most senior member in the cast. The paediatrician holds a master's degree from Columbia University, and received the vaccine as soon as it was made available. The other doctor featured in the film is Rajiv Gandhi Cancer Institute and Research Centre's chief oncologist Dr Swarupa Mitra.
Agarwal met the two doctors during his research for a mental health awareness film. When he pitched the idea to them, they immediately agreed. Miss Delhi 2019 Vineeta Guriar and London-based actor Elizabeth Schenk have also made an appearance in the film.

Amit Agarwal, filmmaker and film market consultant
Agarwal says that shooting the film during the pandemic was a challenge. Due to the COVID-19 restrictions, they were forced to work remotely. "It was actually quite tricky. We followed all safety precautions. All of the scenes were rehearsed remotely via a Zoom call. All script reading sessions were also conducted via video conferencing. This significantly reduced the risk factor. Only on the day of filming did the entire cast and crew meet in person. However, just five days before the shoot, both the DOP and the sound recordist tested positive," he recalls. While this was a huge setback, he says that his experience of working on guerrilla films came in handy. "I used my limited camera handling experience to shoot the film."
Since the two doctors had no acting experience, Agarwal conducted a couple of acting workshops with them. "They were outstanding during the shoot," he adds. Schenk, on the other hand, shot her portion with her team in London. "So, part of the shooting was done in Delhi NCR and part of it in London. The underlying message is that COVID-19 is a reality and getting vaccinated is the only way to combat it," he says. The film will soon be screened at the Lift-Off Sessions Film Festival in the United Kingdom, part of Lift-Off global network,  the world's largest film network.