The objective of this March was to foster heightened awareness of the LGBTQ+ community's existence and rights in Palghar district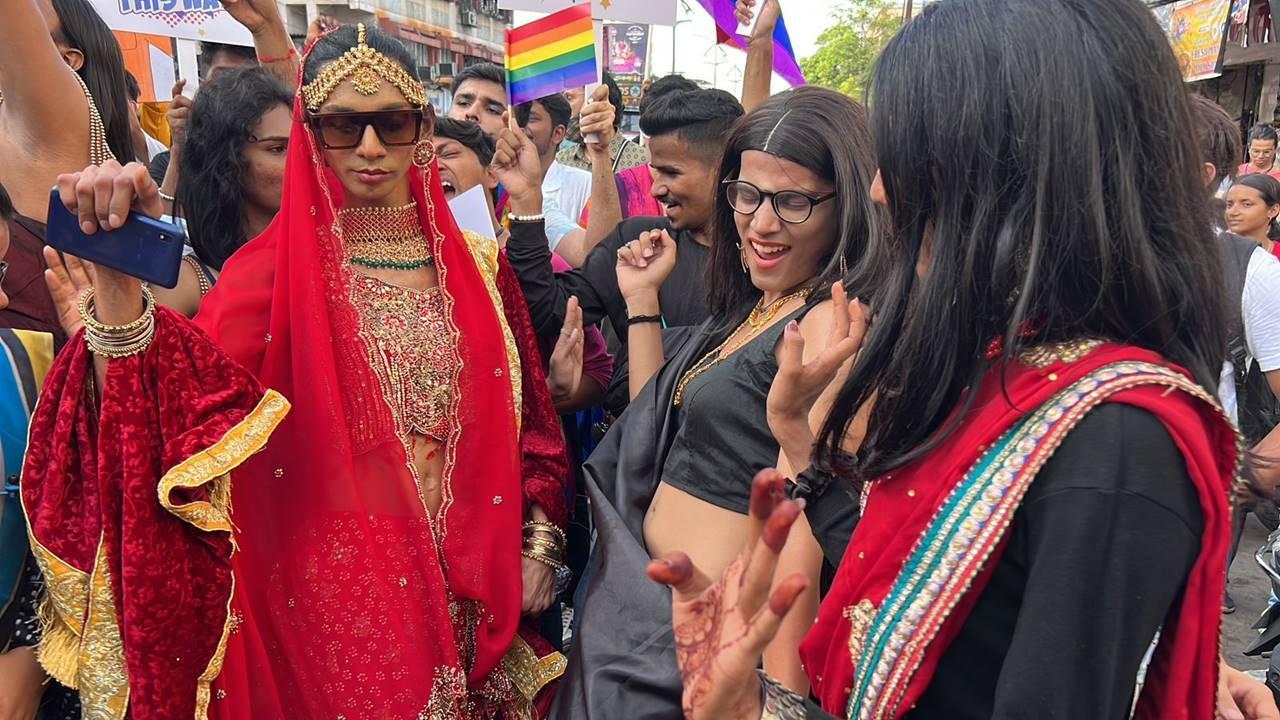 Bagwe said that they conducted this march to raise awareness of HIV/AIDS and promote safe sexual practices and that more than 400 people joined the march. Pic/Hanif Patel
The historic first ever LGBTQ pride march was held in Vasai at Palghar district on Saturday where more than 400 people participated. The march, organised by Nakshatra Bagwe and Shrey Ajmera, started from Manikpur Cricket ground and ended at Dattani Square Mall in Vasai.
The march began at around 5 pm and ended at around 7 pm on Saturday.
ADVERTISEMENT
The objective of this March was to foster heightened awareness of the LGBTQ+ community's existence and rights in Palghar district. In this March, the participants also demanded recognition of basic human rights such as the right to marry and adopt children. 
Speaking with Mid-day, Nakshatra Bagwe said, "We arranged this march because we demand the society to accept us, give us respect and equality. We have the equal rights to marry and adopt children."
Bagwe further said that they organised the march also to amplify the voices of the LGBTQ+ community that faced innumerable atrocities. "Including but not limited to blackmailing, financial exploitation, physical harm, discrimination and rape. We aim to motivate victims of these heinous acts to speak up and demand justice," Bagwe added.
Bagwe said that they conducted this march to raise awareness of HIV/AIDS and promote safe sexual practices and that more than 400 people joined the march for what Bagwe described as "to take pride in our identities and step out of the shadows, even if only for a day." Do you practice ecotourism?