Launched in January 2020, the STEMI programme has saved 6,144 lives across 12 districts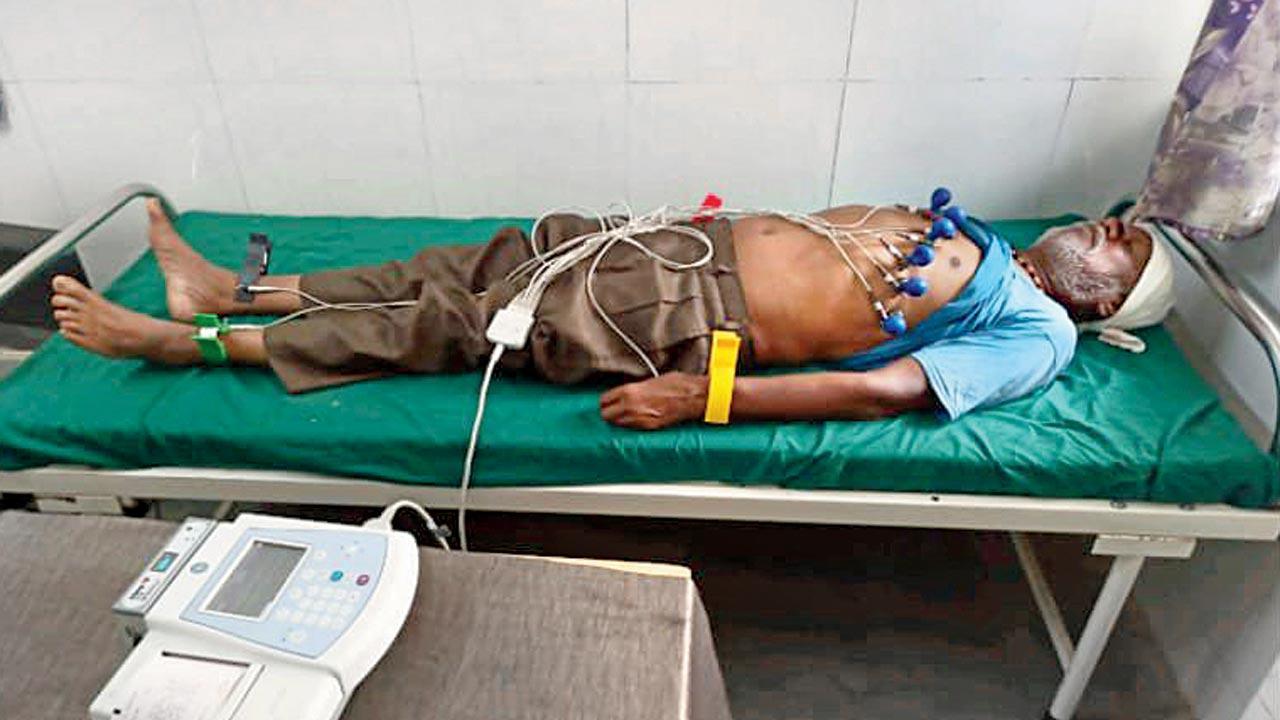 A man is screened at the district hospital in Wardha
The state health department's AI-equipped programme launched in 2020 to screen and treat the silent killer – heart disease – has so far saved 6,144 people who were in immediate need of medical intervention, said officials.
According to health officials, cardiovascular diseases in Maharashtra are on the rise, affecting men in the age group 30-40 years and women aged 40-60 years.
They said that the risk of heart attack has increased due to ischemic heart disease caused by narrowed arteries. An ST-elevation myocardial infarction (STEMI) is the most common type of heart attack.
Aiming for early intervention, the state government launched the STEMI programme across 12 districts in collaboration with a healthcare technology company Tricog, in January 2020.
Of the 6,144 patients diagnosed and treated under the programme until now, nearly 1,200 are from the Mumbai Metropolitan Region, said officials.
 Also read: Young adults need to beware of heart attacks post-Covid-19, here's why
Quick diagnosis
Explaining the diagnosis process, Tricog Health CEO Dr Charit Bhojraj said, "The ECG machine is connected with an artificial intelligence transmitter fitted with a SIM, which immediately sends the report to the cardiologists. The doctor diagnoses the severity of the disease within 10 minutes of receiving the report. If the patient urgently needs angioplasty or any other intervention, we immediately guide them to the hospitals under the Mahatma Jyotiba Phule Yojana and they are treated free of cost."
Dr Padmaja Jogewar, joint director, non-communicable diseases cell of State Directorate of Health Services, said, "The goal of this programme is to provide rapid heart disease screening facilities in all government hospitals of Maharashtra. The motto is to reduce the diagnosis and treatment, and save more lives. Once the diagnosis is done, the patient is referred to the hospital with cardiologists and surgeons."
145 centres
The government along with Tricog has set up 145 centres in hospitals across 12 districts, where patients with symptoms like chest pain, shortness of breath, shivering, etc. are screened. If anything serious is found in the investigation, the patient is shifted to one of the 38 hospitals capable of providing treatment for heart-related diseases.
10min
Time taken for diagnosis after ECG