Mumbai Police has filed a 733-page chargesheet mentioning all three accused in the Amruta Fadnavis extortion case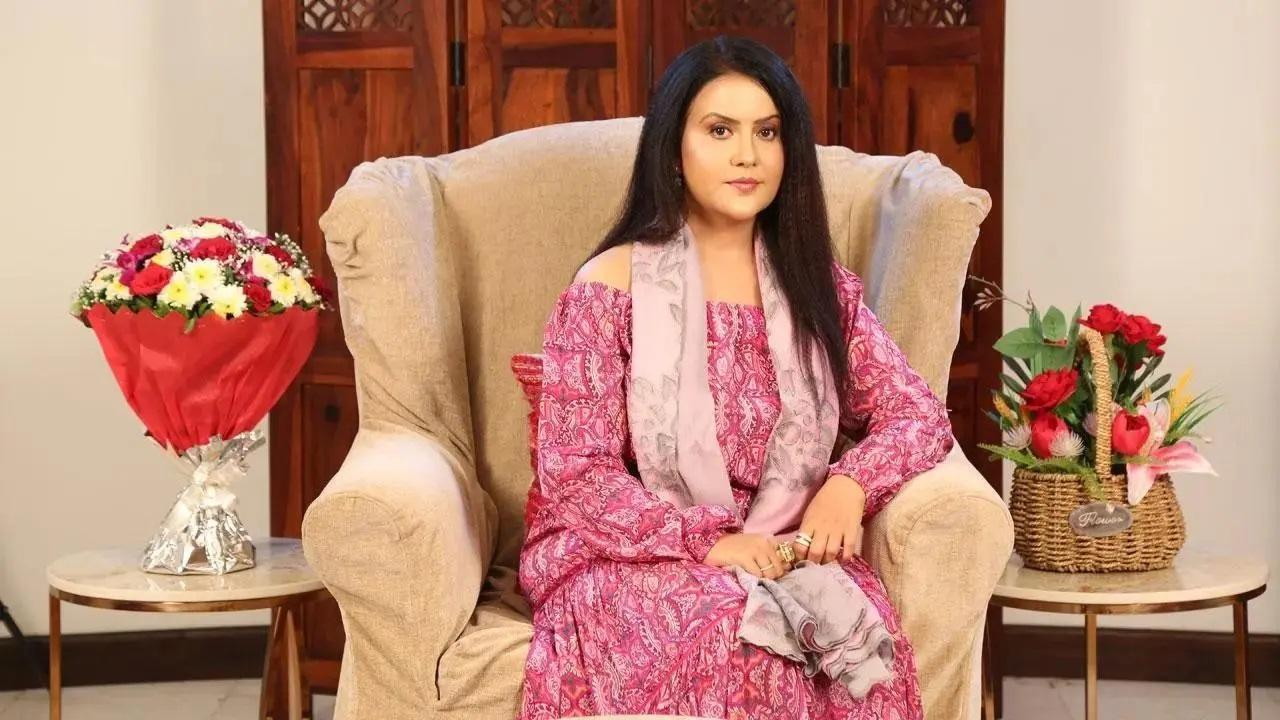 Amruta Fadnavis. File Pic
The Special Investigation Team of Mumbai Police has filed an over 700-page chargesheet against three persons in connection with Amruta Fadnavis, wife of Maharashtra Deputy Chief Minister Devendra Fadnavis extortion case.
A police offcial told news agency ANI that the accused against whom FIR was registered include Anil Jaisinghani, his daughter Aniksha and his cousin Nirmal.
ADVERTISEMENT
Mumbai Police has filed a 733-page chargesheet mentioning all three accused in the Amruta Fadnavis extortion case.
"13 witness statements have also been mentioned in the chargesheet," the police told ANI.
Three accused were arrested by the Malabar Hill police for allegedly bribing and blackmailing Amruta Fadnavis, wife of deputy chief minister Devendra Fadnavis.
Also Read: Maha govt fully constitutional; will not only complete its term, but also win next elections: Fadnavis
Accused Anil Jaisinghani has multiple cases of betting, cheating and misleading government officials. Cases have been registered against him in Maharashtra, Gujarat, Goa and Assam.
Anil Jaisinghani and Nirmal Singhani were arrested on March 20 from Gujarat, and later Anil Jaisinghani's daughter Aniksha was arrested.
However, Anishka Jaisinghani was released from Byculla jail after she was granted bail by a special court on March 27.
All three accused have been charged under Indian Penal Code (IPC) sections 385 and 120 (B), along with sections 8 and 12 of the Prevention of Corruption Act.
Mumbai Police also conducted a search at their Ulhasnagar residence and recovered various electronic devices, including a phone with 100 GB of data.
Fadnavis had filed a complaint with Mumbai Police alleging she was threatened and offered a bribe of Rs 1 crore by an acquaintance named Anishka, a designer.
"A case was registered against a woman designer, Aniksha and her father after they allegedly tried to bribe Rs 1 crore and threaten Amruta Fadnavis, wife of Maharashtra Dy CM Devendra Fadnavis," said Mumbai Police.
Anishka had known the Deputy Chief Minister's wife for over 16 months, the police said.
After receiving calls and messages on her phone Amruta lodged a complaint at the Malabar Hill Police Station on March 23, police said.
Police said that Anishka's father, who is also a bookie, is booked in 16 cases.
(With inputs from ANI)