After several years in the making, Thane's Balkum area public pool was inaugurated in February, but soon developed a snag and was shut during peak summer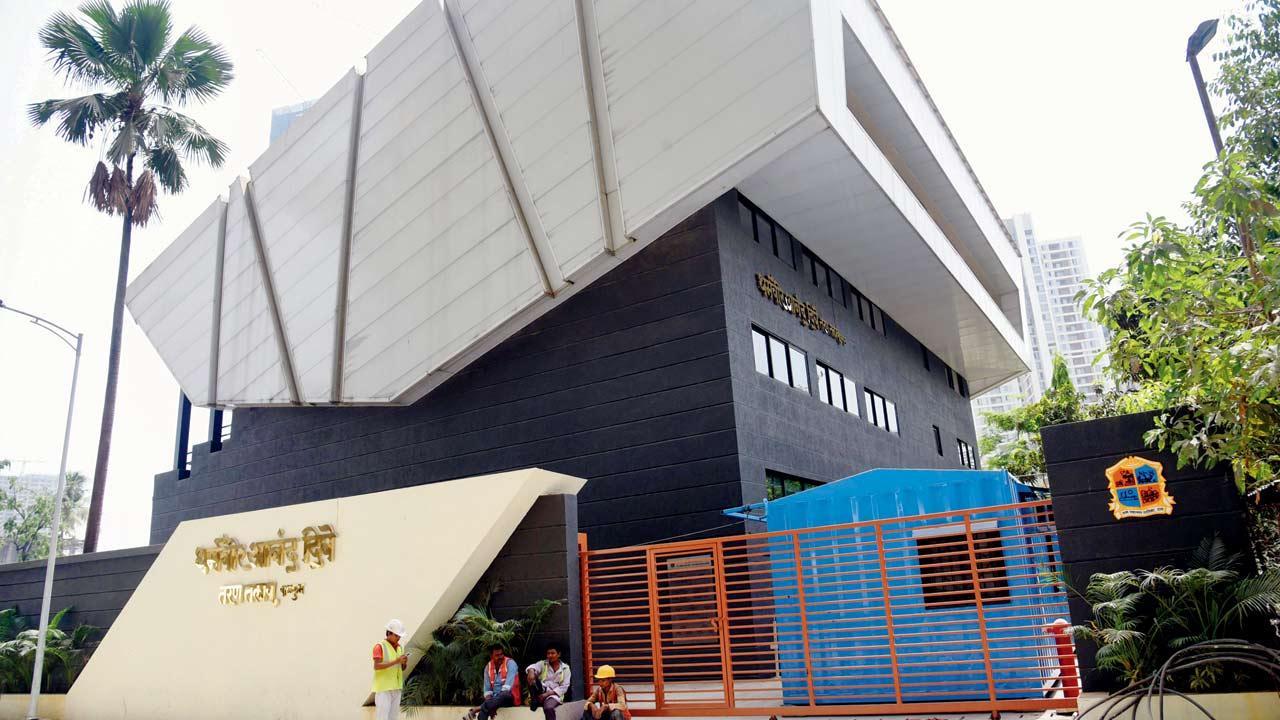 Thane's Balkum Dharmveer Anand Dighe swimming pool is 50 metres long and 25 metres wide. Pic/Sameer Markande
Citizens living in and around Balkum, Thane, rejoiced after a swimming pool was inaugurated in February with much fanfare. But their joy was short-lived as the Thane Municipal Corporation shut it in three days citing a technical problem. TMC said the pool will be ready for public use in two weeks, but locals feel the delay was deliberate as politicians want it to be opened close to civic polls.
The Balkum Dharmveer Anand Dighe swimming pool was ready after a six-year-long wait.  The facility near Runwal Garden City is 50 metres long and 25 metres wide, and has a gym and restroom on its premises. Soon after its inauguration in the last week of February, the TMC said the water quality had deteriorated and that there was a leakage. It was shut for repairs, depriving children of access to the pool during their summer vacation.
"The water in the pool was found to be reddish. Therefore, the TMC decided to close the pool as it could have been harmful to the public. After the filtration plant was repaired, there was regular monitoring of the water quality for a month. Just now, we found the water quality is good and the pool will open for the public as soon as possible," said Minal Palande, sports officer of the TMC. Sources said it will take about two weeks.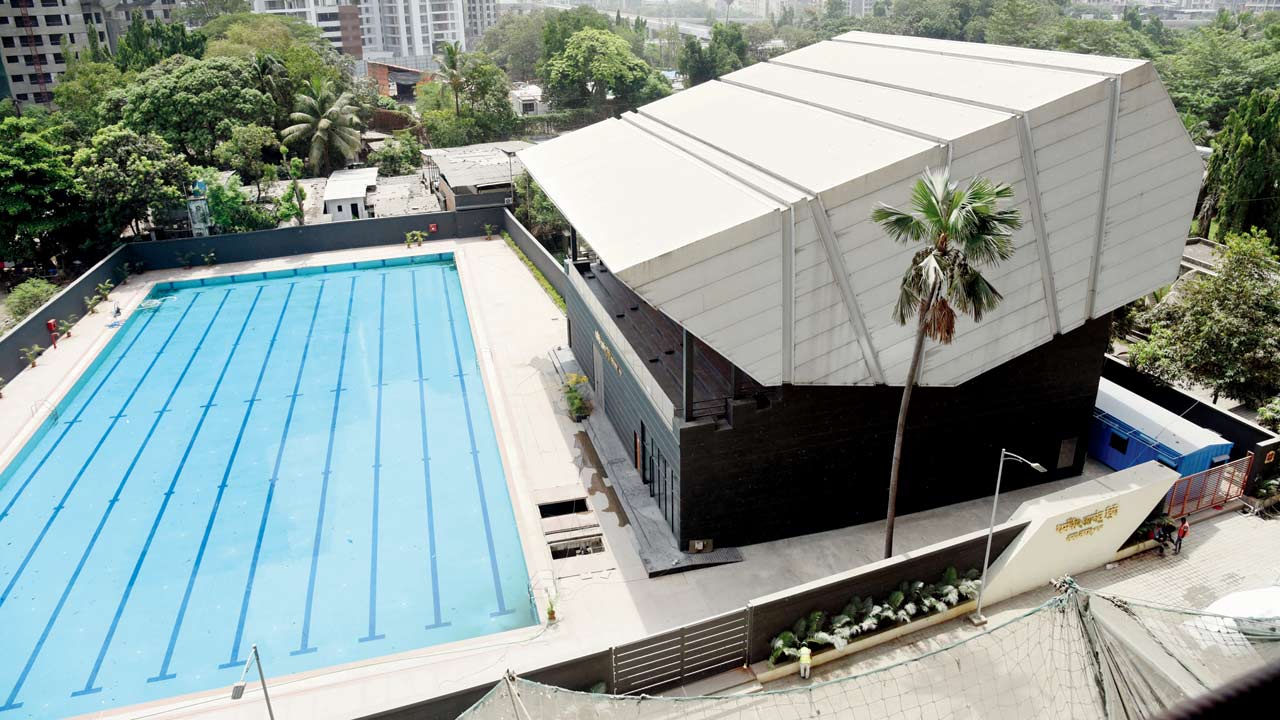 The Balkum Dharmveer Anand Dighe swimming pool was first inaugurated in February. Pic/Sameer Markande
This pool has been handed over to the the TMC under accommodation reservation from a private builder. "This repair has also been done by the builder," said Palande.  Sources said the groundbreaking ceremony for the swimming pool was done in 2016. The COVID pandemic delayed it further. 
However, local residents are not buying the TMC's version. "Such projects of public interest are usually announced before polls. They inaugurated the pool in February thinking TMC elections would be held around that time. But then it got postponed. Hence the delay," said the resident, adding that corporators from Balkum and Dhokali have been talking about it for over five years. 
"Had the swimming pool been opened to the public before the summer vacation started, it would have benefited so many children. But now they are saying it will take more time. By then, the vacation would be over," said another resident. There are six swimming pools owned by the TMC. The Marotrao swimming pool near the Talaopali is also closed. "The building of the pool was repaired as it was old. The work is done and the swimming pool will start soon," said Palande.
06
No. of swimming pools owned by TMC