A befitting celebration was organised at Mumbai Central station before the departure of the train; souvenir tickets and mementos were presented to passengers
People take pictures with the train that was decorated. Pic/Atul Kamble
The Mumbai-Delhi Rajdhani Expresses journey on May 17, 50 years after it was introduced on this day in 1972, was full of fanfare and a memorable experience for those associated with it, even passengers.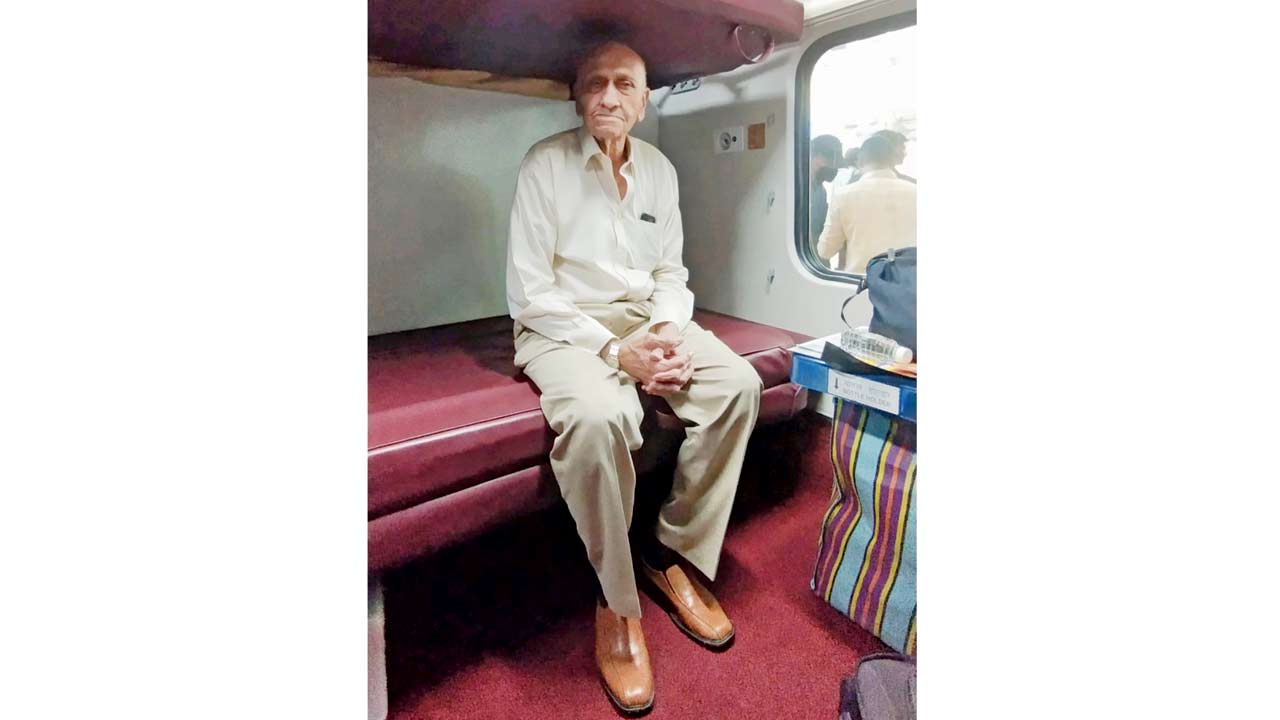 Passenger, Qamruzzaman Sarang, who was on the train's first journey. Pics/Rajendra B. Aklekar
A befitting celebration was organised at Mumbai Central station before the departure of this iconic train. A special postal cover and a VIP album were also released to mark this occasion. This was followed by a flash mob skit performance by members of the Rotaract Club of HR College. Two of the Western Railway staff who retired from railway service working in this prestigious train and a serving employee shared their memorable experiences. Souvenir tickets and mementos were presented to the travelling passengers. Also, instant photographs were clicked to cherish their journey on this memorable day.
One of the passengers was fortunate to travel on the train on its first journey and on Tuesday. "The luxury onboard the train has gone up multifold and passengers get more respect and attention," this is what 88-year-old Qamruzzaman Sarang, the passenger who had travelled onboard the first Rajdhani in 1972 and on Tuesday said.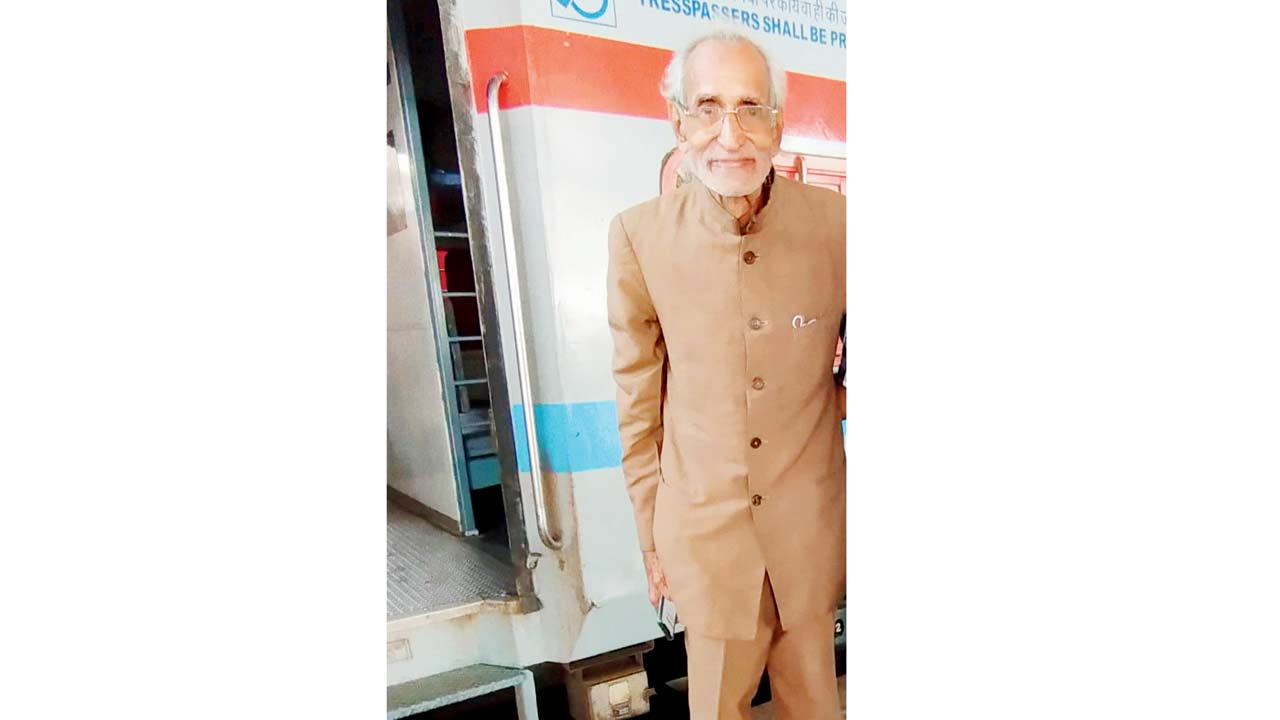 HC Gautam, the oldest living train superintendent of the train, was at the station for the event
"The train has been my favourite. My ticket was not confirmed immediately, but luckily the waiting list moved up and I got my seat today. I was not aware that it completes 50 years today," Sarang, who travels for his fish business to Delhi, told mid-day. Sarang, a resident of Masjid Bunder, was given a ticket souvenir as a mark of the event.
86-year-old HC Gautam, the oldest living train superintendent of the train, also came down to the station for the event. "I was in service for about 35 years and most of the time on this train. All those memories rush back as I stepped on it again today," he said.