Rescuers say they are seeing more cases of dehydrated birds than previous years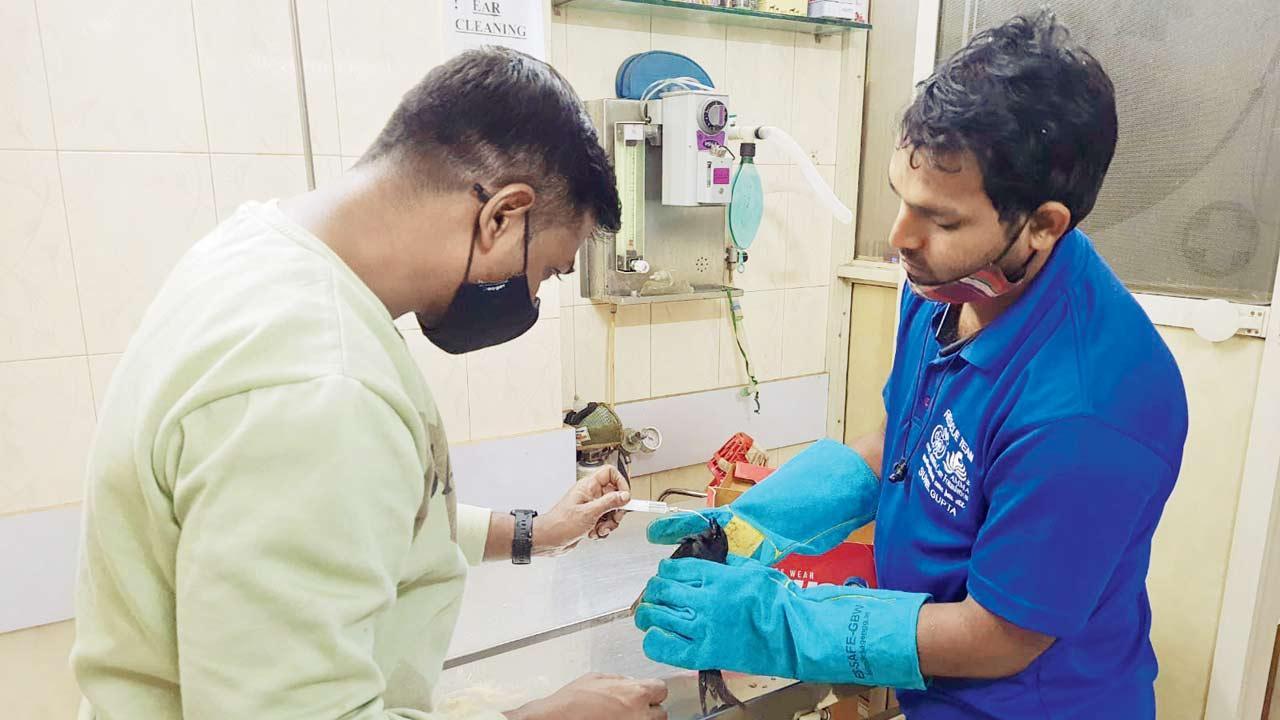 A dehydrated crow gets treatment
With the summer heat rising, animals including birds are also suffering. Rescuers said they have been getting calls about dehydration and heat stroke among birds from March this year, as opposed to May when the cases generally start. However, many good Samaritans have come to the aid of these birds, especially pigeons, parrots, kites, eagles, bats and crows which account for most heat stroke cases. 
One such good Samaritan, a south Mumbai-based businessman, has kept a cage outside his shop to help birds where he treats them and gives them water before setting them free. The shopkeeper, Sandip Shah, who runs Reshmo Jivdaya on Abdul Rehman Street, has rescued over 1,000 birds so far. 
Shah told mid-day, "Summer has already started and this year we are receiving more calls than the previous years. We have found dehydrated birds in various areas including a parrot from Bandra on Sunday and a bat from south Mumbai on Friday. I took the birds to my place, gave them water and food, and then released them after recovery."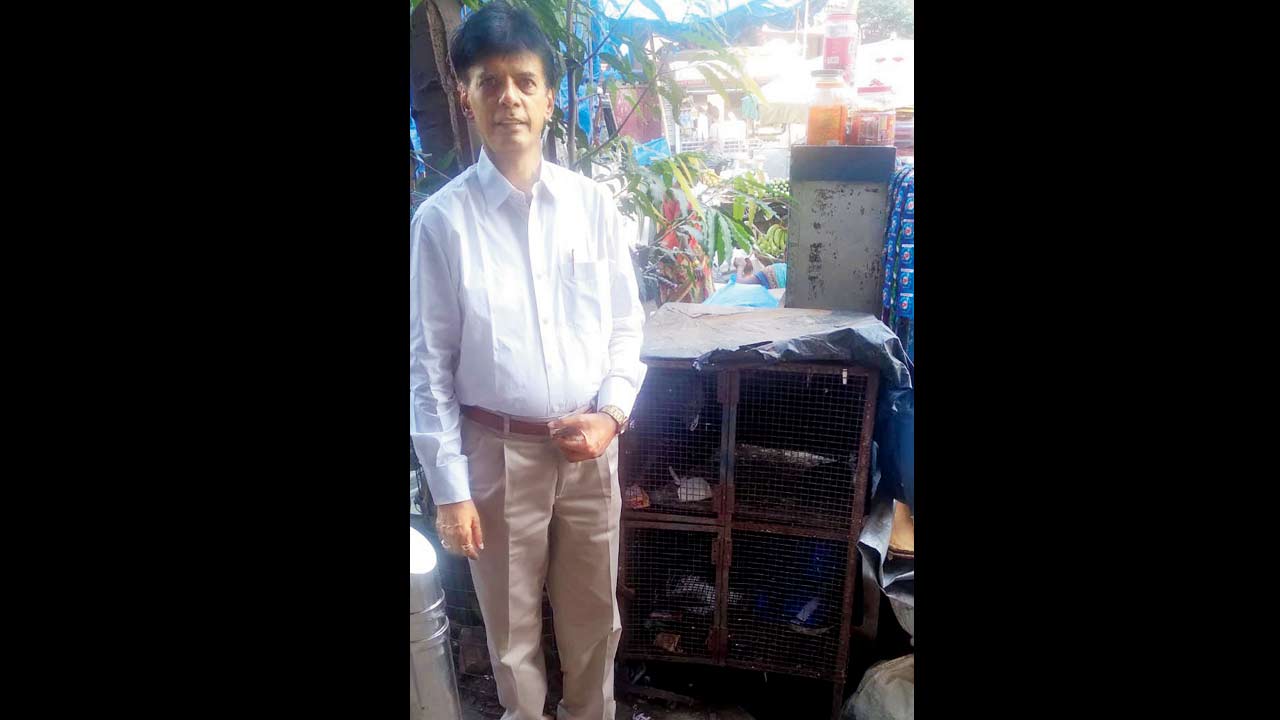 Sandip Shah with the cage outside his shop
"I have kept these cages for people who abandon their pets as well as street animals or birds. Many people leave their birds and other pets on the road after they get injured. I request people not to leave them on the road and instead give them to me. I will take care of them. I will nurse them back to health and then release them," Shah said. Similarly, Amma Care Foundation (ACF) and Plant & Animals Welfare Society (PAWS)-Mumbai have also started getting distress calls from citizens about birds.
Speaking with mid-day, Sunish Subramanian, president of ACF and PAWS-Mumbai, said, "Every year, we used to start getting these calls in May, but this year we have been getting calls since March. We have found dehydrated birds in Bandra, Borivli, Andheri, Jogeshwari, Mulund and many more places. We rescued around 30 birds in March and around 25 birds this month so far. We treated them, gave them water and released them back in the open sky."
He further said, "A large number of trees are being cut and water bodies are being destroyed for so-called development and beautification by both citizens and the authorities. And this not only affects human beings, but also disturbs the cycle of nature. It is very important to save these."
Appeal from rescuers
Every year a large number of birds and stray animals die due to the ill effects of dehydration. It is not only during hot summer days that animals need drinking water. Like humans, they need it every day, throughout the year. In the absence of fresh water, dogs and cows are often seen drinking foul water from gutters. 
Rescuers said that all of us can change this sad situation through only one simple act—placing bowls of water on the roof, or window or balcony or road or a park. They added that it is preferable to use earthen pots for purpose and they don't tilt and are less likely to be stolen.
Lend a helping hand
To support this movement or report a case of dehydrated bird or other animals, you can contact Sandip Shah on 9820038275 or 9082835761 and ACF, PAWS-Mumbai Helpline on 9833480388