After HBT clinics, the civic body now plans to start Shiv Yog Kendras at ward levels to promote better physical and mental health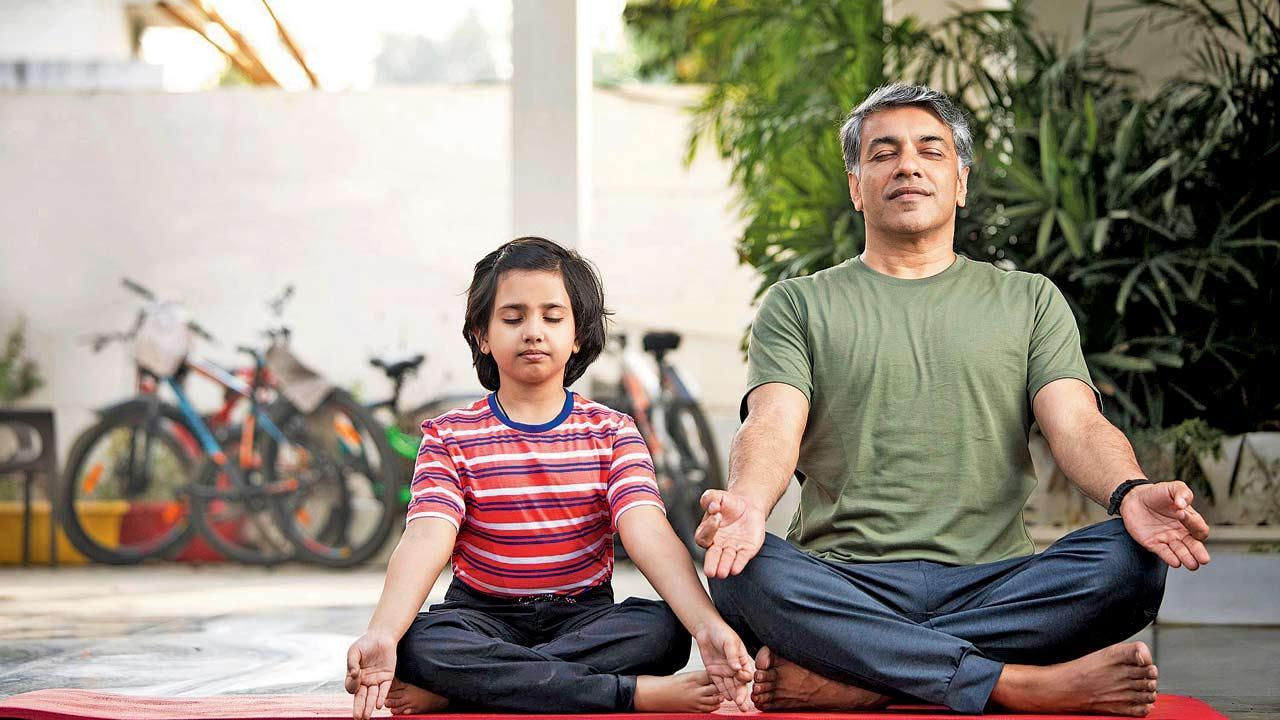 Shiv Yog Kendras will be arranged at public or school halls, marriage halls, depending on availability
With the aim to promote better physical and mental health among Mumbaikars, the BMC is planning to start Shiv Yog Kendras, where citizens can avail yoga sessions free of cost. The civic body has sought expression of interest from yoga institutions for the same.
Additional Municipal Commissioner Sanjeev Kumar said, "We sought expression of interest from yoga institutions on Friday. Shiv Yog Kendras are being set up to spread awareness regarding physical and mental health among the citizens. We will arrange the session in public halls, or halls at BMC-run or private schools, or marriage halls, depending on the interest expressed by the citizens at a ward-level. A session can be started with a group of 30 people."
The civic body announced several new schemes during this year's budget in view of the hectic life of citizens and the rise of lifestyle diseases such as diabetes, high blood pressure etc. One such scheme involved opening Hindu HridaySamrat Balasaheb Thackrey (HBT) polyclinics, and the BMC plans to start operations of 13 such clinics by the first week of June.
Speaking on Shiv Yog Kendras, BMC officials said the yoga courses would be three-month long with 20 sessions of 2 hours each month. It plans to sign a Memorandum of Understanding with a yoga institute, which will be renewed every six months after assessment of performance.
Before starting the session, the civic body will create dedicated email IDs at the ward level for citizens to enrol, and once 30 or more people from an area show interest, the BMC will facilitate the logistics to start yoga training and provide trained yoga instructors.
Criteria for service provider
>> The service provider should be a yoga institute registered for 2 years with Yoga Certification Board or Indian Yoga Institute as per guidelines of AYUSH, Ministry of Health and Family  Welfare, Government of India
>> Should have qualified and skilled yoga teachers/instructors to give training
>> The yoga instructors should be trained in Common Yoga Protocol as per government norms and must have 3 years of experience
30
Minimum no. of citizens required to start sessions