One of the most controversial senior officers of the Mumbai Police, Deputy Commissioner of Police Amar Jadhav has taken voluntary retirement from service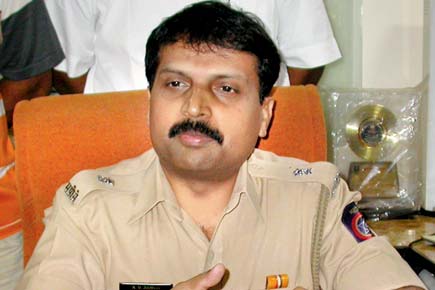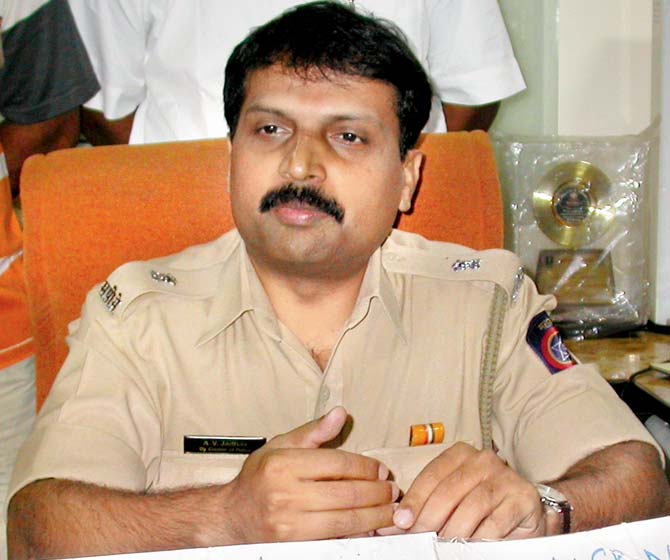 Amar Jadhav
One of the most controversial senior officers of the Mumbai Police, Deputy Commissioner of Police Amar Jadhav has taken voluntary retirement from service.
ADVERTISEMENT
A promotee IPS officer of the 2005 batch, Jadhav, who was on leave for the last six years, is facing a high-level inquiry in the kidnapping of Ulhasnagar-based punter Anil Jaisinghani and his son for extortion. Sources said Jadhav taking VRS wouldn't affect the inquiries going on against him.
Home department sources confirmed that Jadhav's application seeking VRS was approved by the Centre and then the state home department.
Odds and evens
DCP Jadhav and two senior inspectors allegedly kidnapped Jaisinghani and his son on September 26, 2009, and confined them in a hotel room for a few days. Jadhav had allegedly assaulted them and threatened to shoot the nine-year-old if Jaisinghani refused to place bets on their behalf.
The accused policemen had allegedly forced Jaisinghani to place bets on their behalf on an India-Australia match taking place in South Africa and made Rs1.5 crore from that.
Later, when Jaisinghani's wife Karishma reached the hotel to pay the ransom, Jadhav allegedly pulled her by her hair and banged her head against the wall. He then called a doctor to attend to her wounds. Since then, the family has received a number of threat calls to withdraw the case, but they have resisted.
High-level intervention
After six years, Chief Minister Devendra Fadnavis then intervened in the matter and asked then police commissioner Rakesh Maria to take action in the case. Maria forwarded the case to the crime branch and ordered it to initiate an inquiry.
Crime branch officers began the inquiry and, on February 26, recorded statements of Jaisinghani and Karishma. Later, the inquiry got delayed over some unknown reasons.
Before going on leave, Jadhav had multiple postings in the department, including DCP Operation and DCP in Special Branch.
Former firebrand Mumbai CP Arup Patnaik had once told Jadhav that he should go on permanent leave instead of a long leave of absence.
Jadhav did not respond to phone calls and SMSes.
Rs 1.5 cr
Amount the cops allegedly made from cricket betting