Move comes as the railway prepares to open its Diva-Thane line next week; to send one new rake to WR once it arrives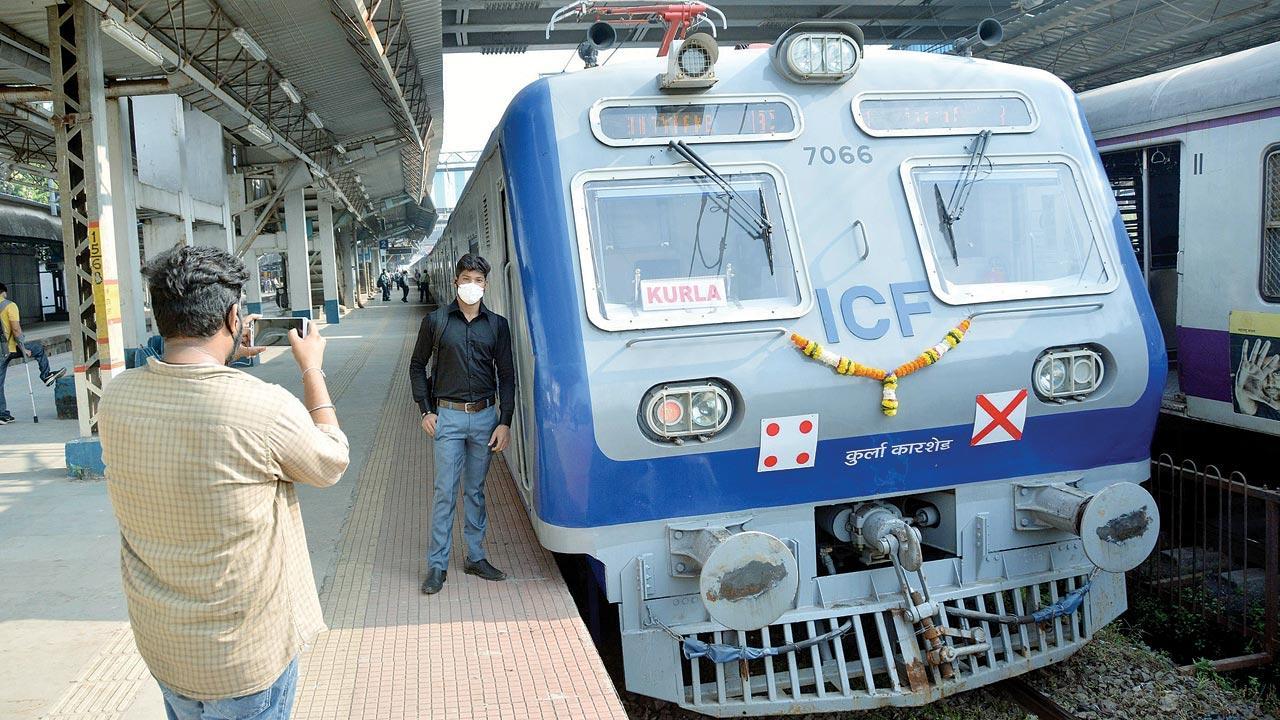 CR started 10 AC train services on the main line on Dec 17, 2020
The plan to convert more local train services on the Central Railway into air-conditioned ones is back on track with the railways deciding to take on loan a new AC rake from Western Railway. The decision comes as the Thane-Diva line is all set to get functional from next week. 
"We are borrowing a new, unused AC train from WR to be used for additional services on the new line. The AC train that was supposed to come to us at a later stage from the manufacturers will now directly go to WR," a top CR official confirmed.
With the Kalwa level crossing gate commissioned and the new lines opening next week, CR can potentially run between 80 and 100 additional services. mid-day had last month reported that CR was left with just one AC train for the new lines, putting a halt to its plan to convert more and more AC trains to familiarise the general public with it.
With the introduction of the new train, the number of CR's AC trains will increase to five. Two AC local trains were scheduled to arrive for Central Railway from the manufacturers at Integral Coach Factory in Chennai, but now, one of them will be sent to WR.
At present there are 38 AC train services on the Central Railway. Of the 38, 10 AC train services had been introduced on the main line on December 17, 2020. The first set of 16 AC train services were introduced on the trans-harbour line on January 30, 2020, but later withdrawn and shifted to the Goregaon harbour line from January 3 this year. In addition, 12 AC train services were introduced on a replacement basis on the harbour line from December 1, 2021.
"It is important to introduce AC trains in the beginning as once regular trains are introduced and people get used to them, railways cannot withdraw non-AC local trains and replace them with AC ones due to commuter objections and protest. Hence the best way is to introduce AC services on the new line at this stage itself to encourage them," the official said.