Eknath Shinde responds to activists' plea about damage caused by Navi Mumbai airport work; ball now in state civil aviation dept's court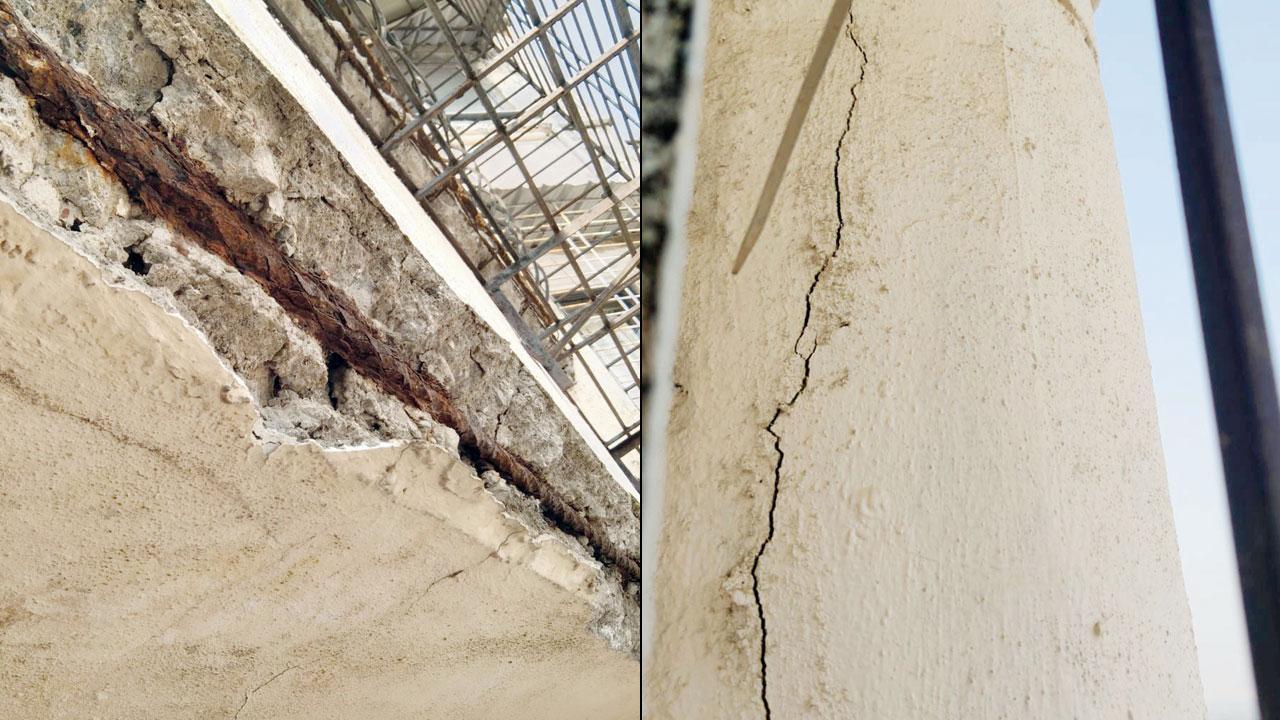 A crack on the pillar of the housing society (right) a broken window ledge at Arenja Towers Cooperative Housing Society at Sector 11, CBD Belapur, caused by the high-intensity blasts
Chief Minister Eknath Shinde has asked the state civil aviation department to look into complaints of high-intensity blasts at Navi Mumbai international airport construction site. This comes after green groups wrote to the CM stating that CBD Belapur residents living near the airport land have alleged that the blasts are leading to tremors and even cracks in buildings. The CM's Office took note of it and informed NatConnect on Monday that Valsa Nair Singh, principal secretary of state civil aviation department, would take action, said B N Kumar, director of NatConnect Foundation.
The NGO had sent an email to Shinde on Saturday stating that people living along the creek at CBD Belapur and other areas have alleged that the high-intensity blasts at the ongoing work site for the Navi Mumbai International Airport (NMIA) are causing tremors akin to earthquakes, leading to cracks in buildings.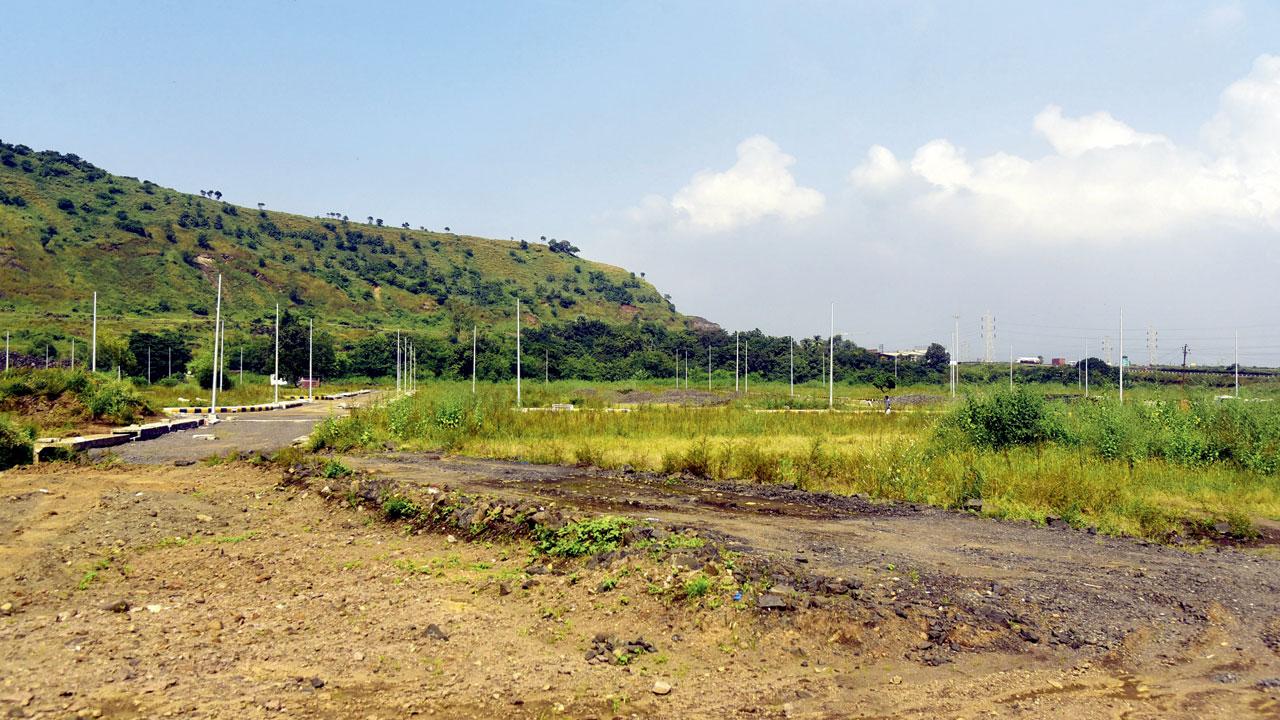 The land where Navi Mumbai International Airport is set to come up. File pic
NatConnect Foundation, which received several calls from the residents seeking help, has sent an SOS to the CM, calling for high-level intervention and ensuring that the intensity and frequency are reduced. "It is shocking that the blasts impact is being felt miles away across the creek on the northern side of the NMIA site causing cracks in buildings and threatening lives. The government should officially commission a structural audit of the affected buildings. The blasts could even impact the strength of the structures. The airport authorities must be made to pay for repairs wherever required in the interest of the safety of the people," said Kumar.
Also Read: Mumbai: BJP is eyeing BMC's fixed deposits, says Uddhav Thackeray
Rohit Agarwal, secretary of Arenja Towers Cooperative Housing Society at Sector 11, CBD Belapur, said that the blasts led to several cracks in window ledges, walls and pillars of the building. "Initially, the blasts were somewhat tolerable, but now not only the intensity but the frequency has increased. Our society members have been complaining about windows rattling, cracks developing in the walls, imbalance and cracks in floor tiles, loosening of plaster, etc," Agarwal said.
Environment lover Shilpa Shetty said that other buildings in the neighbourhood were also badly affected. "My fear is that the window glasses can break and fall on us." Activist Subhangi Tirodkar, who lives in Sector 15, said, "Our windows and furniture rattle with the airport site blasts. The area also has thick dust clouds and the air quality here is terrible. It is disturbing for senior citizens and children." She advised the residents to get structural audits done by civil engineers so that the issue can be taken up at the highest level.
Virendra Kumar Gandhi of Navi Mumbai Environment Preservation Society and communication professional Sanjay Rammoorthy said the blasts were very disturbing. "We can see and feel the glass windows vibrating with the loud noise," Gandhi said.
21 Jan
Day the NGO wrote to CM Eknath Shinde
23 Jan
Day when the CMO responded to the complaints