550-m viaduct successfully placed over Kasheli creek as part of Phase 1 of Orange Line 5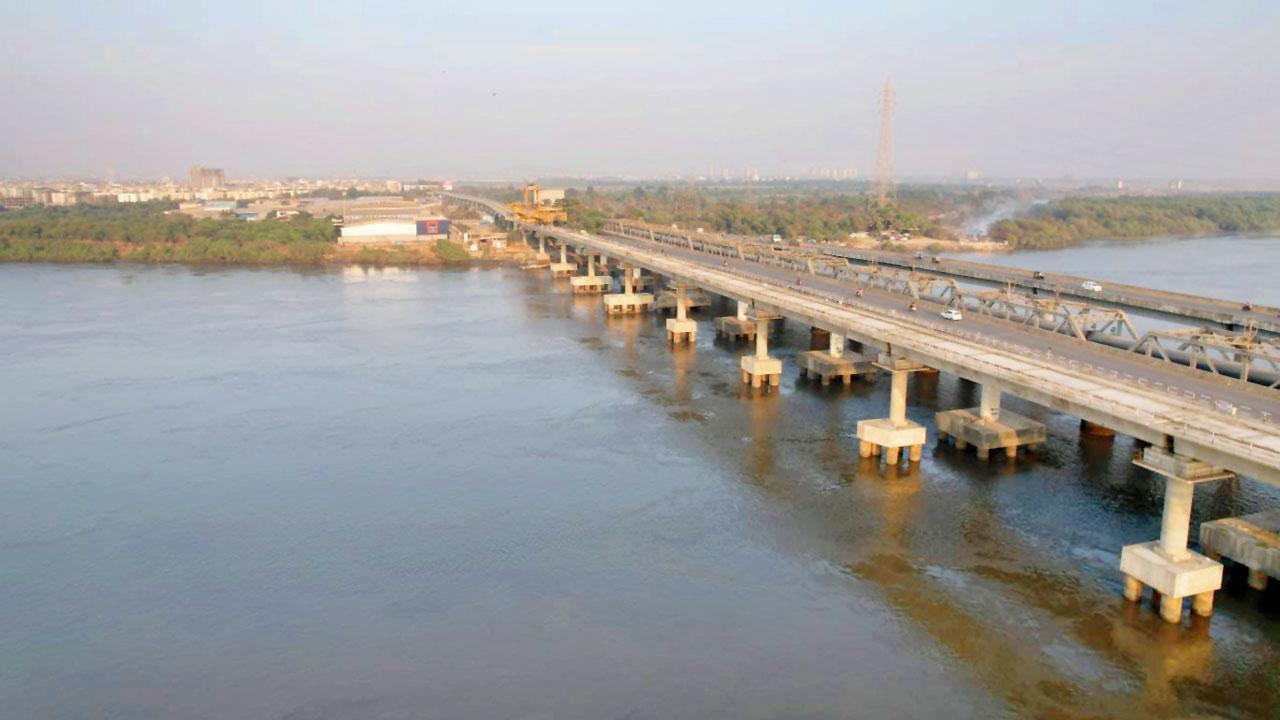 The Metro viaduct (extreme left) over Kasheli creek after completion
Mumbai's first Metro viaduct over a water body is ready. The last span of the 550-metre bridge over Kasheli creek, a critical structure in Phase 1 of Orange Line, was placed on Sunday, officials said. Phase 1 of the Metro line includes the stretch from Thane to Bhiwandi.

The Metro Orange Line 5 is a 24.90-km-long elevated corridor with 15 stations. It has been divided into two phases, with Phase 1 comprising the stretch from Thane to Bhiwandi with the creek bridge, and Phase 2 is from Bhiwandi to Kalyan. Line 5 will be integrated with Green Line 4, which connects Thane to Wadala.
The Kasheli creek bridge consists of 13 spans, including nine over water. Each span is 42.23 metre in length and comprises 15 segments. The spans were erected with the help of launching girders in 123 days.
ADVERTISEMENT
"There were multiple challenges in the construction of Kasheli creek bridge," said Sukesh Singh, project manager, Afcons Infrastructure Ltd. "The rotary drill machine choked frequently due to entanglement of unwanted material. We were forced by necessity to remove the drilling arrangement completely and reinsert the same after cleaning," he added.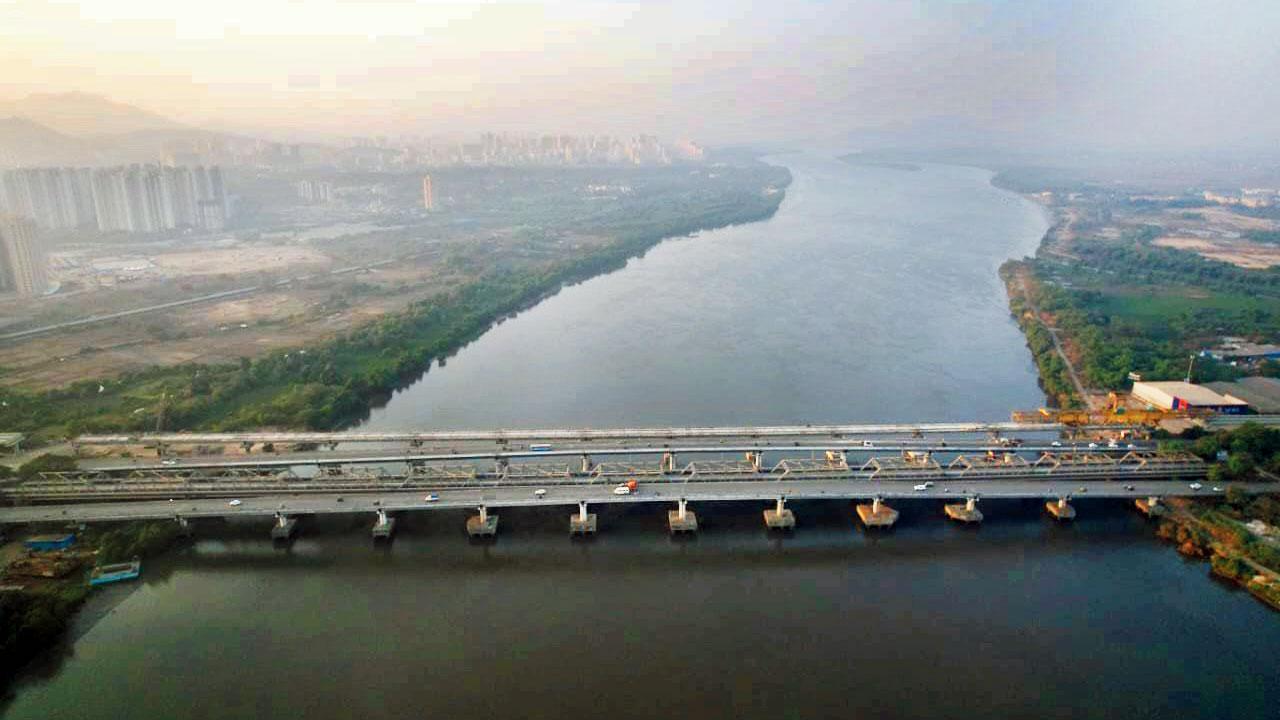 The Kasheli creek bridge consists of 13 spans, including nine over water
Since a major portion of the bridge was over water, the team had to depend on barges and tugboats for construction works. However, strong tide conditions made the manoeuvre risky and tricky, he said.
"The marine equipment was moved only during the high tide period. Casting of beam in navigational spans became a challenge, as it was below the high tide level. We had a tight window of four hours for construction every day. However, due to meticulous planning and close monitoring of equipment and processes, we were able to construct 22 beams within four months," Singh said.
Also Read: Mumbai: BJP is eyeing BMC's fixed deposits, says Uddhav Thackeray
A Metro official said, "The Kasheli creek bridge is the first Metro viaduct in the city to be built 15 metre above a water body. Metro infrastructure has come a long way in Mumbai. When completed, Metro Line 5 will ease life for commuters in the central suburbs."
Afcons is also constructing over 11-km viaduct, which includes the integration of Line 4 with Line 5 along with six Metro stations—Balkum, Kasheli, Kalher, Purna, Anjurphata and Dhamankar Naka. More than 70 per cent work in this package is complete, officials of Afcons said.
15
No of stations on Metro Orange Line 5