At protest outside Mahanagar Gas office, unions say the 'unprecedented' hike in gas prices has broken the backbone of the industry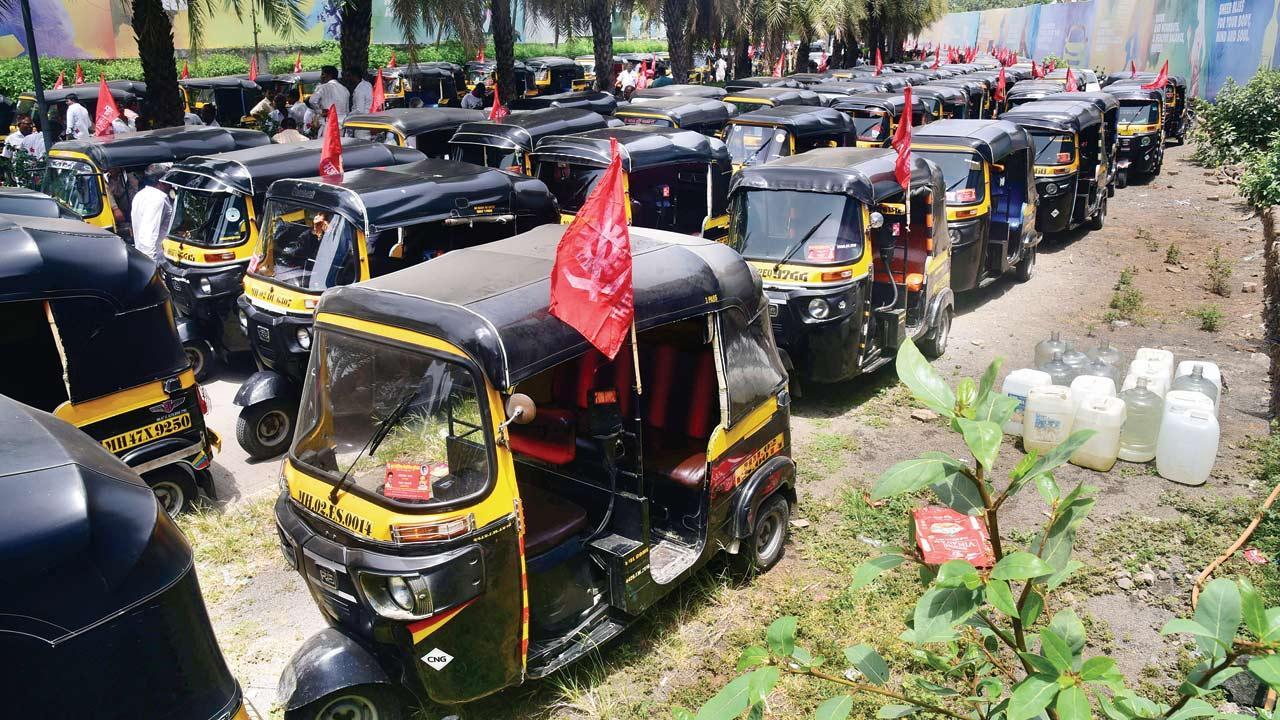 Auto drivers with their vehicles during the protest at BKC
About 100 auto drivers stormed BKC on Tuesday to protest outside the Mahanagar Gas Limited office demanding reduction in CNG charges. Auto unions said that the "unprecedented" hike in CNG prices has broken the backbone of the industry. "The meeting was successful. We met stakeholders of MGL and discussed the issue amicably," Mumbai Automen Union leader Shashank Sharad Rao said. A kilo of CNG cost Rs 76 on Tuesday. The police managed to control the traffic as the protesting autos were on the side roads of the MGL and did not affect movement of traffic on BKC main road.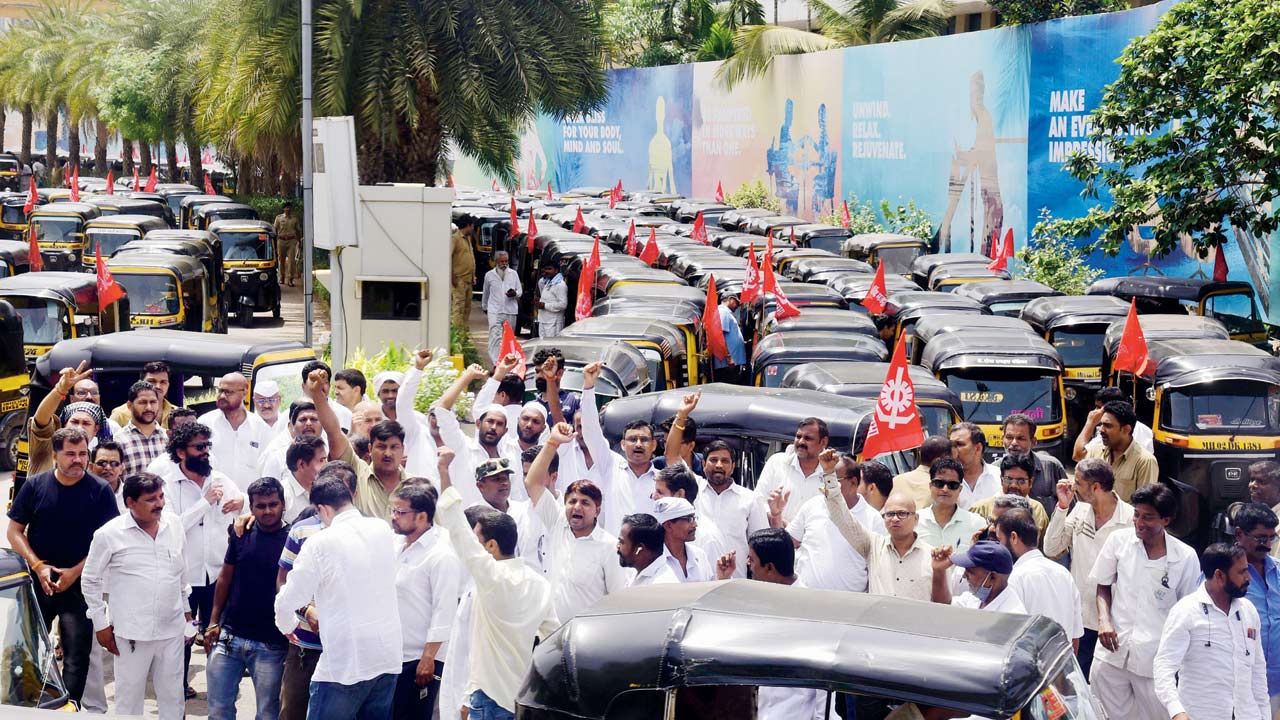 Autos outside MGL office at BKC on Tuesday. Pics/Shadab Khan
CNG prices have been raised several times due to the rise in import costs. The imports are done to meet the shortfall in domestic gas allocation to cater to the increasing requirement of CNG and domestic PNG segments. "Our demand is that we should be helped by the government and its stakeholders. Being a public transport, the government has made it compulsory to operate autos only on CNG fuel, which we have done and converted all autos into CNG. The government has also allowed and encouraged private vehicles to operate on CNG, which has led to an increase in the user base of CNG. Given the huge demand, the government has been forced to import the gas in addition to the local production, which has led to increase in prices," Rao added.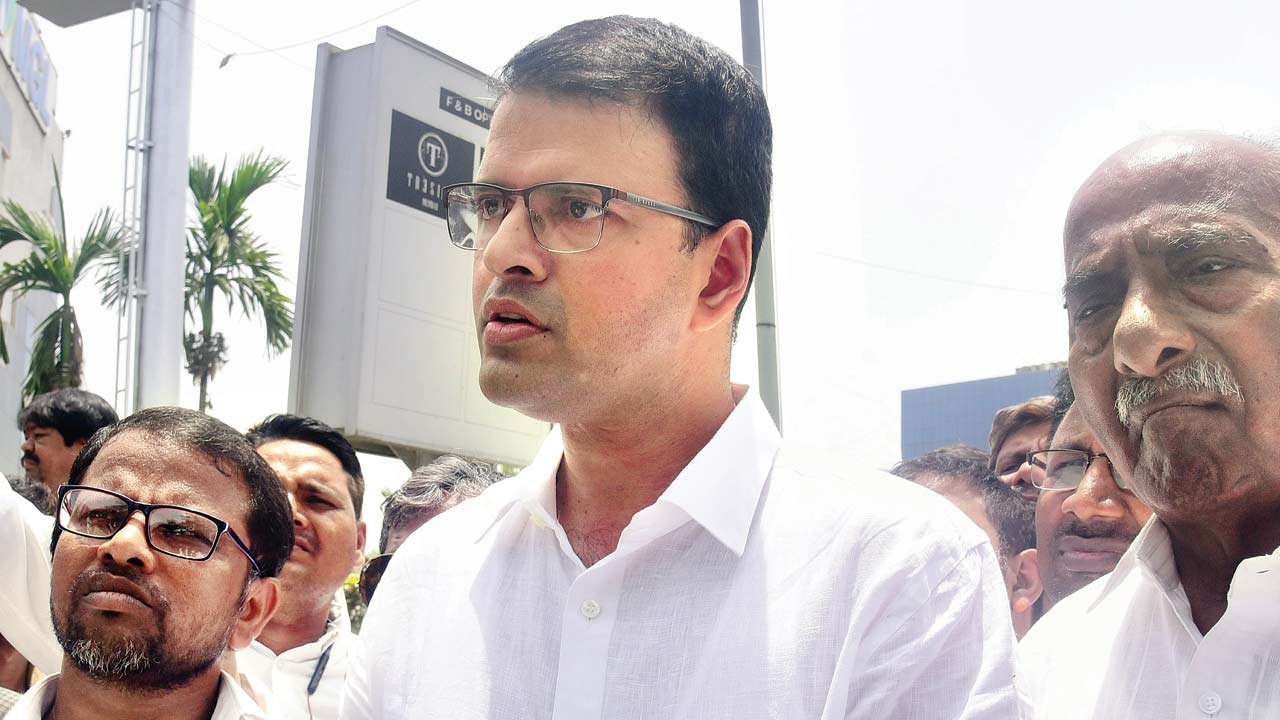 Shashank Sharad Rao, Mumbai Automen Union leader
The Maharashtra government owns 10 per cent stake in MGL. "We have written letters to the Maharashtra government and the MGL that the local production of CNG should be available at a cheaper rate for us and being a public transporter, it should be diverted to us on priority," said Rao.
Rs 76
Cost of CNG per kg as on May 17