The plantation drive on January 25 was initiated with package 19 of tree plantation under which 10 stations from SEEPZ to Dharavi are included, the MMRC said in a press release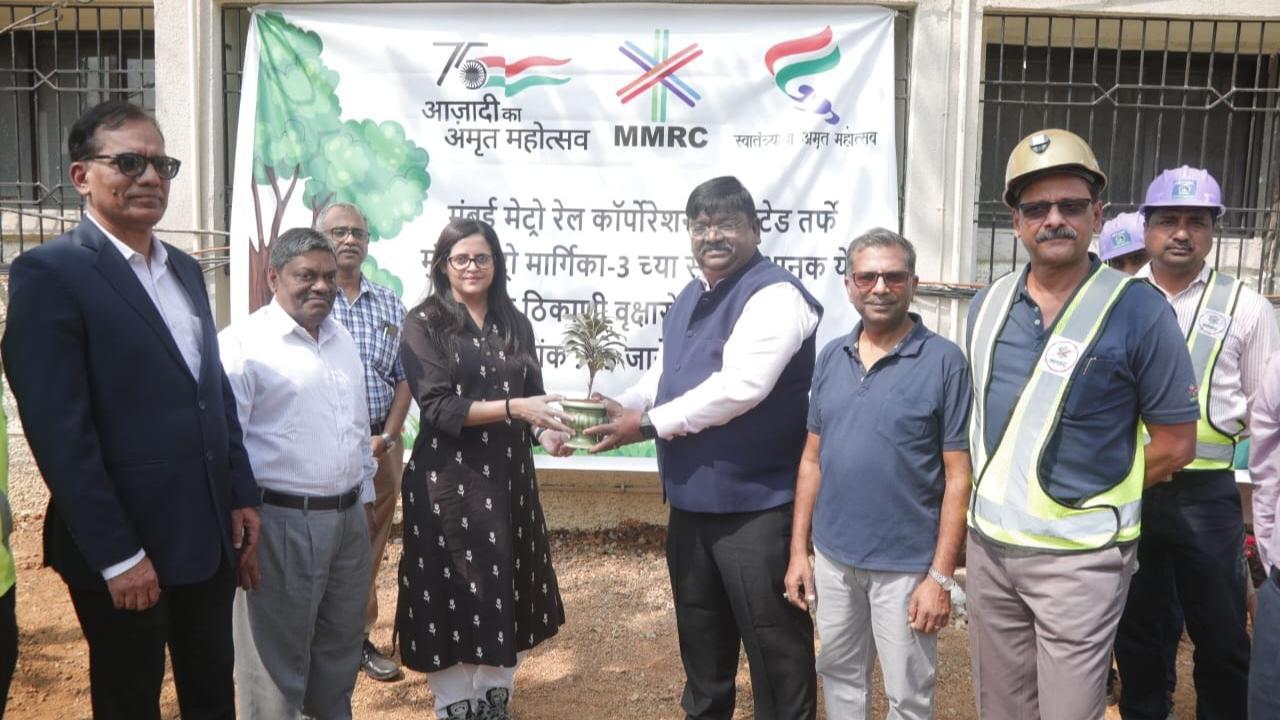 Pic/MMRC
Mumbai Metro Rail Corporation (MMRC) on Wednesday initiated In-situ plantation drive at the hands of MD MMRC, Ashwini Bhide, at SEEPZ metro station in Electronics Regional Test Laboratory (ERTL) premises, the MMRC said in a press release.
It said that during the construction of 26 stations of Metro line 3, around 3,000 trees were impacted. As per the undertaking given to the Bombay High Court, the MMRC has to reinstate the same number of trees of 18 inches girth in the same locality. MMRC is growing these trees at various nurseries of Maharashtra. 
The plantation drive on January 25 was initiated with package 19 of tree plantation under which 10 stations from SEEPZ to Dharavi are included. Under package 19, a total 1,085 trees of 17 native species including Desi Badam, Taman and Pangara species will be planted.
Also Read: Cattle hit incidents: Metal fencing work along Mumbai-Ahmedabad route begins
"I am happy that we have taken one more important step towards environment conservation with the initiation of in-situ plantation drive. Under this drive around 3,000 trees grown in nurseries will be planted and maintained for 3 years along the alignment", said Ashwini Bhide.
On the occasion, Abdul Moid, Director, ERTL(W), S.K. Gupta, Director (Projects), A. A. Bhatt, Director (Systems), R. Ramana, Executive Director (Planning), Rajeev, Executive Director (Rolling Stock), Rajeev Kumar, Executive Director (Signal and Telecom), C.M. Jadhav, Executive Director (Civil) and other senior officials of MMRC were also present. Should housing societies be more cautious with their elevators and sewer lines?