Passengers' suggestions to the Central Railway regarding the faulty seat arrangement implemented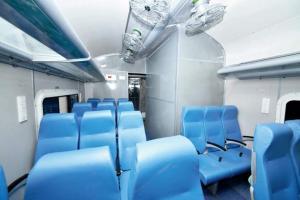 The new coach (right) has windows aligned with the seats unlike the older ones
Not all commuters' suggestions fall on deaf ears, after all. Some of them, including those from the passengers of Manmad-Nashik-Mumbai Panchavati Express, have been accepted by the Integral Coach Factory and changes have been made in the coaches accordingly.
"Based on the feedback, we have removed the useless cubicle and added a wide window. Things should improve. All new coaches will have this new feature," Integral Coach Factory General Manager Sudhanshu Mani said on social media.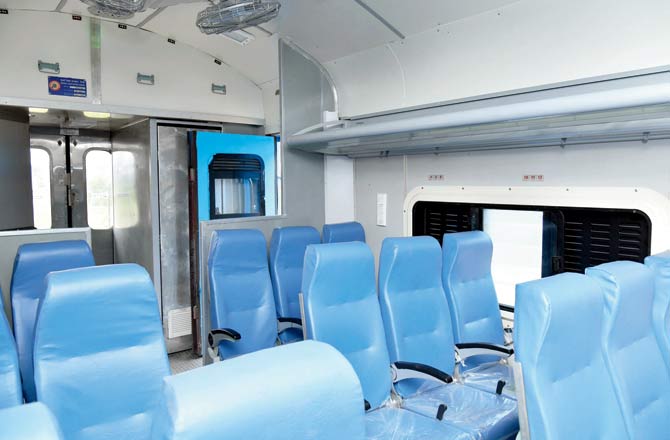 The new coach (right) has windows aligned with the seats unlike the older ones
The Central Railway had inducted the new train as Panchavati Express in May 2018 and commuters had protested against it within days of its arrival. Passengers had stated in a letter to the Central Railway, that the seats are small and uncomfortable, windows don't sync with the seats, the passageway is narrow and the train is stuffy with no ventilation.
The old version of the train had 108 seats in a coach, while the new one has only 102 seats because of the pantry space. The Central Railway's Coach Care Centre forwarded the commuters' suggestions to the manufacturers (Integral Coach Factory) in Chennai who took them up.
In November 2018, the Central Railway, following persistent complaints from commuters, modified the seat orientation in one of the coaches — on an experimental basis — by placing them facing each other. Seat reclining handles and armrests were also removed to make more space. This was done internally at their Manmad Workshop. Anita Deshmane, a commuter onboard the train, said that she is glad the suggestions were implemented, but wants them for the entire train.
Catch up on all the latest Crime, National, International and Hatke news here. Also download the new mid-day Android and iOS apps to get latest updates