Nana Patole further said that considering the political situation in the country, Congress, Shiv Sena (UBT) and Nationalist Congress Party (NCP) have come together through a common minimum programme for a big battle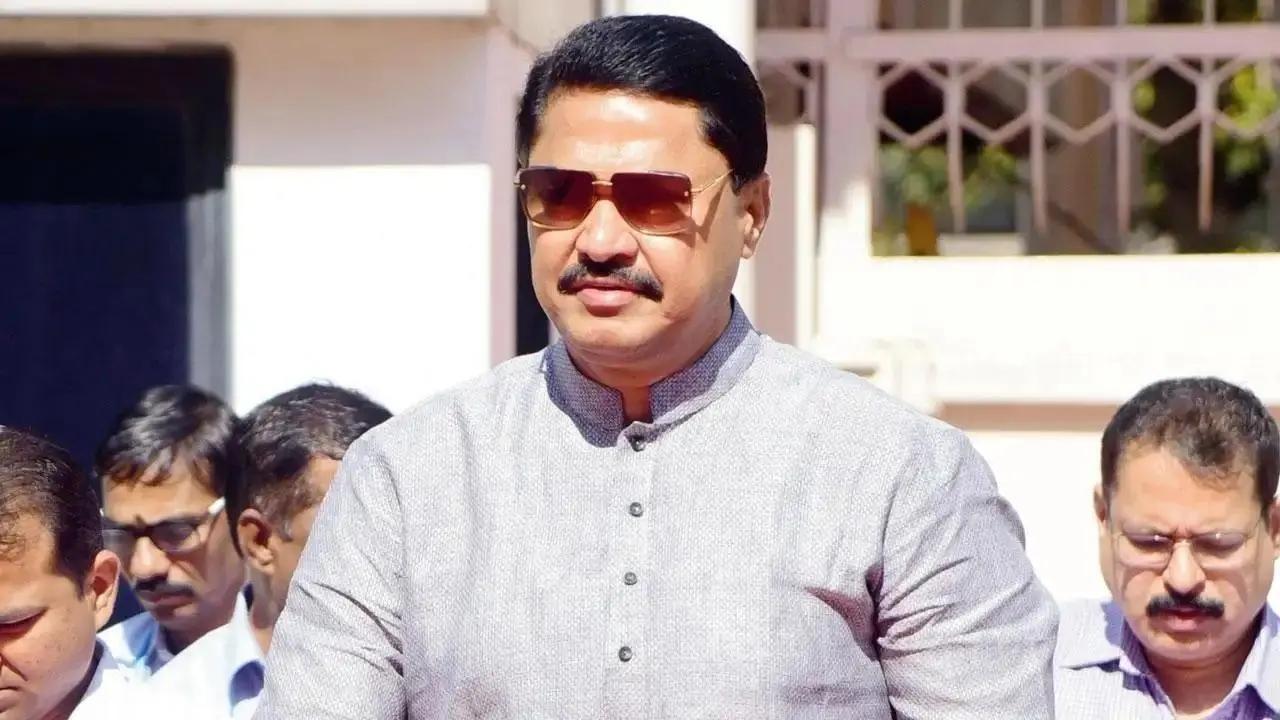 Nana Patole. File Pic
Maharashtra Congress chief Nana Patole on Monday said Congress and Shiv Sena (Uddhav Balasaheb Thackeray) have different views on Swatantryaveer Vinayak Damodar Savarkar, adding that Rahul Gandhi and Uddhav Thackeray will soon meet personally to hammer out the Savarkar row.
"Congress and Shiv Sena (Uddhav Balasaheb Thackeray) have different views on Savarkar. Congress party has never compromised with its ideologies. Congress is a party that advocates interfaith equality and does not hate any religion or person. Rahul Gandhi and Uddhav Thackeray will soon meet personally and have a discussion on the issue," Nana Patole said.
ADVERTISEMENT
Nana Patole further said that considering the political situation in the country, Congress, Shiv Sena (UBT) and Nationalist Congress Party (NCP) have come together through a common minimum programme for a big battle.
"The battle to save the country, democracy and constitution is important. This battle is big and we are fighting together against Bharatiya Janta Party (BJP). Congress party's stand on Savarkar is clear from the beginning, there is nothing new in it. But the BJP is plotting to split the Maha Vikas Aghadi over the Savarkar issue, but they will not succeed. We are united," Patole said.
He said that BJP and Modi government do not have an answer to the burning questions of the people, "that is why they are running away from responsibility by putting forward issues like Savarkar."
The developments came a day after Uddhav Thackeray publicly appealed to Rahul Gandhi to refrain from insulting Savarkar.
Also Read: DMK, Cong MLAs walk out from assembly protesting disqualification of Rahul
At a rally on Sunday, Uddhav Thackeray said he considers Savarkar as his "idol", and asked Gandhi to refrain from "insulting" him.
He said the Maha Vikas Aghadi (MVA) alliance of three parties - Sena (UBT), Congress and Nationalist Congress Party (NCP) - was formed to protect democracy and it was necessary to work unitedly for it.
"Savarkar is our idol and his insult will not be tolerated if we have to fight together to protect our democracy. Savarkar suffered unimaginable torture in the Andaman cellular jail for 14 years. We can only read the sufferings. It is a form of sacrifice," he said.
"I want to tell Rahul Gandhi that we have come together to save our country's democracy and its Constitution. But you are deliberately being provoked. If we allow this time to get wasted, then democracy will cease to exist. 2024 will be the last election," he added.
Rahul Gandhi was disqualified from the Lok Sabha on Friday, a day after a court in Gujarat's Surat convicted him in a 2019 defamation case. Addressing a press conference in Delhi over his disqualification, Rahul Gandhi on Saturday said, "My name is not Savarkar, my name is Gandhi and Gandhi does not offer an apology to anyone." Will the newly created special police commissioner post help Mumbai with better policing?