Civic officials at the airport are lining their pockets and allowing fliers to skip isolation and go home, jeopardising Mumbai's fight against COVID-19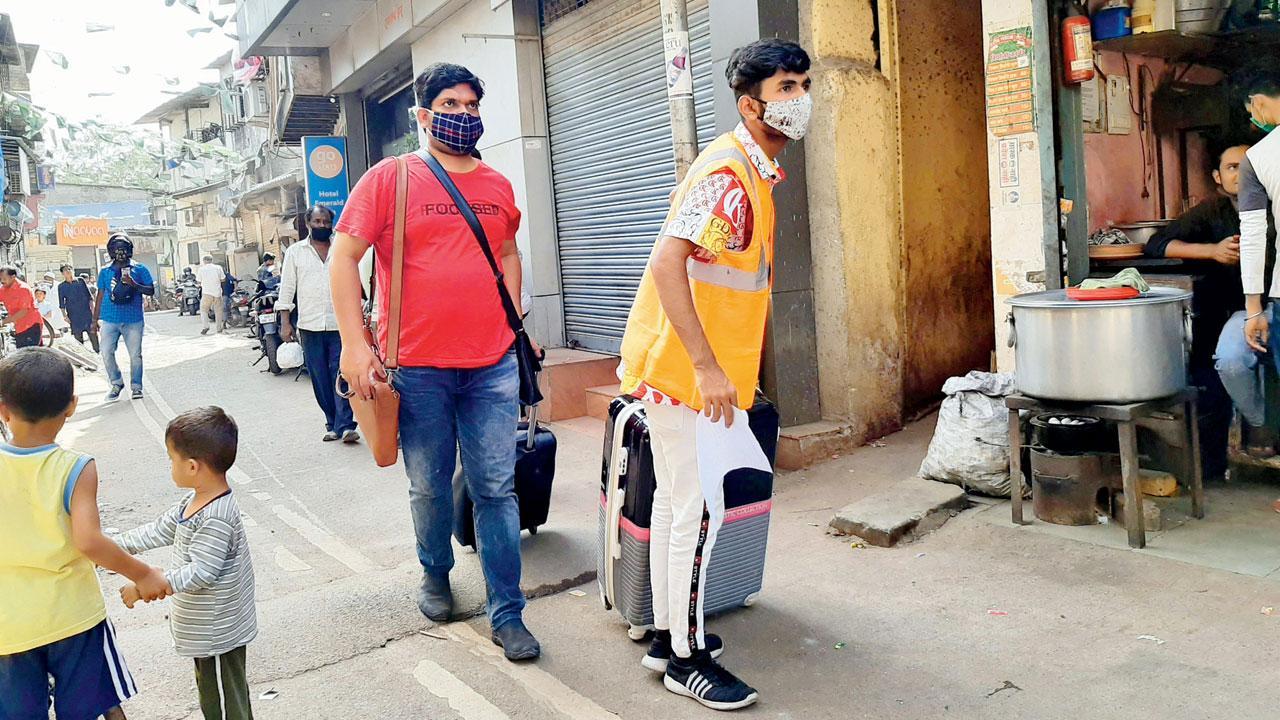 The passenger walks out of Emerald Inn after checking in
Reported by – Samiullah Khan, Shirish Vaktania, Diwakar Sharma
The spread of COVID-19 at jet speed may have dealt a crippling blow to Mumbai, forcing the state government to bring back lockdown-like measures, but a handful of civic officials deployed at the international airport seem to be actively contributing to the explosion of daily cases which are now over 11,000. For only Rs 10,000-Rs 12,000, these staffers are letting passengers from foreign lands escape the compulsory seven-day institutional quarantine, an investigation by mid-day has found.
ADVERTISEMENT
This newspaper uncovered shocking lapses by BMC officials deployed at the Chhatrapati Shivaji Maharaj International Airport whose job is to ensure passengers from the UK, Europe, Middle East and South Africa undergo the mandatory 7-day institutional quarantine. These are the nations that have reported fast-spreading variants of coronavirus and such passengers could be potential carriers of such strains.
mid-day came across many passengers evading the mandatory quarantine with the help of BMC officials through an elaborate arrangement to make their exit from the airport look perfectly compliant with all norms. mid-day formed two teams of reporters and photographers that trailed a few such passengers across the length and breadth of the city to uncover the murky dealings. 

A BMC official helps the man board an auto near NKGSB Bank on LBS Road in Kurla on April 3. Pics/Satej Shinde
As per civic guidelines, put up on BMC's portal, international passengers above 65 years of age needing support, pregnant women, parents with children below 5 years, people having serious illness and those who landed in the city in extreme family distress conditions are permitted home isolation. All other flyers must undergo institutional quarantine for seven days, says the SOP.