State reports three Covid cases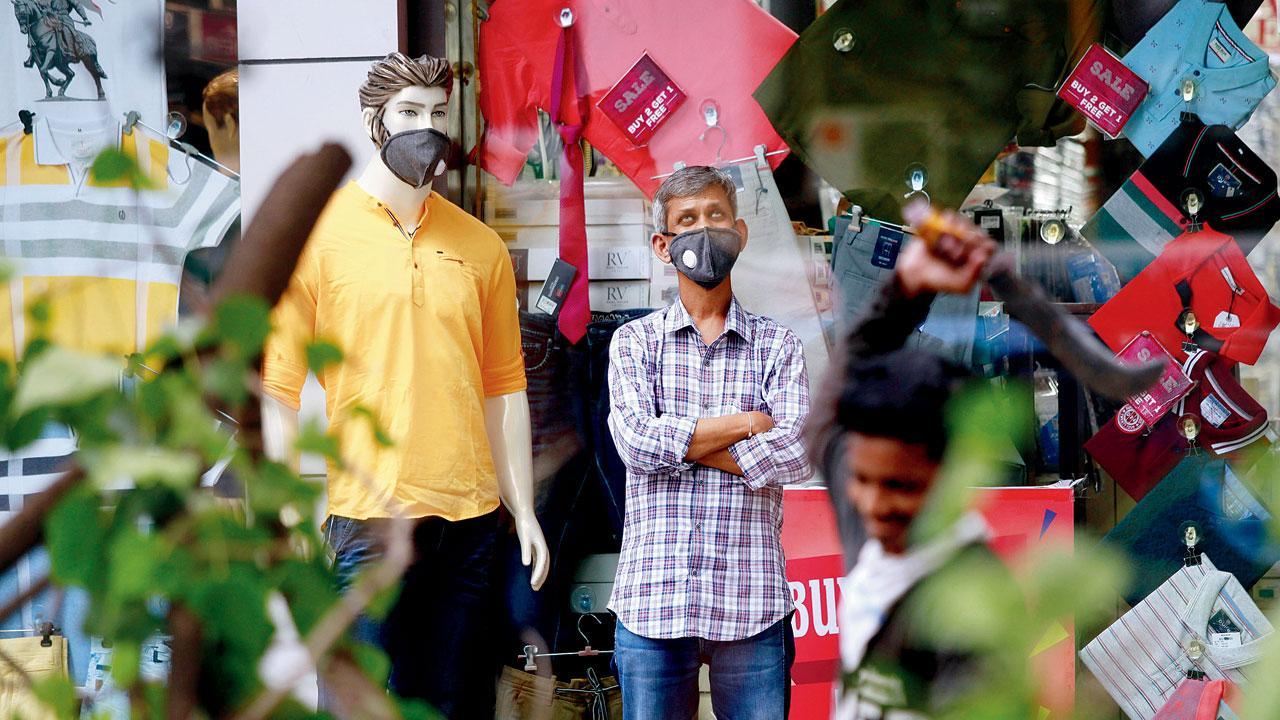 A man wearing a mask stands in front of a shop. File pic
Once again, Mumbai reported zero Covid-19 cases on Friday, according to the officials of the BMC. This is the second time in a week that the city registered zero cases.
In Mumbai, 1,199 people underwent test for Covid-19 in the city in a span of 24 hours, civic officials said on Friday. The city had last reported not a single case on January 24.
ADVERTISEMENT
Also read: Explainer: Advantages, side effects, here's all you need to know about Covid-19 nasal vaccine
According to the state health department officials, a total of only three new Coronavirus cases were registered in a span of 24 hours. 
Currently, there are 81 active Covid-19 cases across the state, including 15 in Mumbai. Only three patients in the city are undergoing treatment at hospital, while the rest are asymptomatic. Should Joshimath subsidence be declared as a national disaster?