MeToo: Mumbai Chapter's proposed meeting had been panned over socially exclusive location in Colaba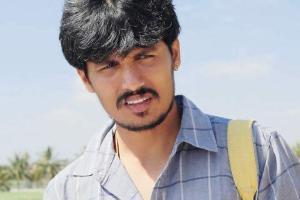 Ere Gowda
It began with the best intentions, but soon ran into some trouble over its choice of venue. The MeToo: Mumbai Chapter, a movement aimed at bringing like-minded women together to talk about their own experiences and to, maybe, even effect change, chose Gallery Maskara in Colaba as the venue for its November 4 meet-up. However, after an angry post by Divya Kandukuri, a freelance journalist, who asked if the venue would attract only "fancy south Bombay beach house butterflies", the meet-up location is now likely to be changed.
The MeToo: Mumbai Chapter was started on Facebook by three city women, Nikita Bhasin Anand, a writer; Shweta Srinivasan, a psychologist; and Sukhnidh Kaur, a student, in response to the informal Delhi meet-up organised at Lodhi Garden on October 21 by Anoo Bhuyan, a journalist with The Wire. The group had quickly attracted 80 members.
But, Kandukuri, who goes by the handle EverydayCasteism on Twitter and Facebook, had responded with a series of tweets, where she said, "Came across this poster of Mumbai #MeToo meet. Do u all see the irony in this? It is being organised at Colaba. In an art gallery space. Who will attend this? All the fancy south Bombay beach house butterflies? Do you promise that we won't get intimidated by your fanciness? I am not sure about who exactly the organisers are. But this tweet should reach them.
Please keep your SoBo activism with you! You all can't be feminists if you do not follow the basic principles of intersectionality. Don't do this for your awards and magazine cover articles. Talk about issues that matter to ALL in language that is accessible to ALL in open spaces so that everybody can join whoever has the need to talk." Kaur immediately responded with a tweet, "This venue was decided because it was the only place that let us gather for free… I understand what you're saying, and I apologise for it." When mid-day reached out to Kaur, she asked us to wait for a day when the new poster would be out with a different venue, after they had "fruitful discussions" online with Kandukuri.
Aspiring filmmaker calls out award-winning screenwriter
THE #MeToo movement has thrown up another powerful name. The friend of an aspiring filmmaker from Bengaluru, put up her experience of sexual harassment by noted screen writer Ere Gowda, on Facebook. The Dharamsala International Film Festival, where Balekempa, directed by Gowda was to be shown as the closing night film, has hence decided not show it. The organisers issued a statement mentioning this in the light of 'the allegation of sexual harassment against Ere Gowda'.
In the post, the survivor wrote that she contacted Gowda with the intention of working in films. She writes he once told her he was 'sexually attracted' to her. Gowda later convinced her to accompany him to a friend's house. The survivor narrates being harassed all night. She writes, 'He asked if he could masturbate in front of me. I just lay there. He jerked off in front of me. Then he went to the toilet to clean up. Some part of me was relieved. I thought that it is over. But he came back, pushed me down on the bed, got on my back and masturbated on me.'
Catch up on all the latest Crime, National, International and Hatke news here. Also download the new mid-day Android and iOS apps to get latest updates