He had walked out of the family home some months ago due to an issue; the family buried a person whom they had wrongly identified as him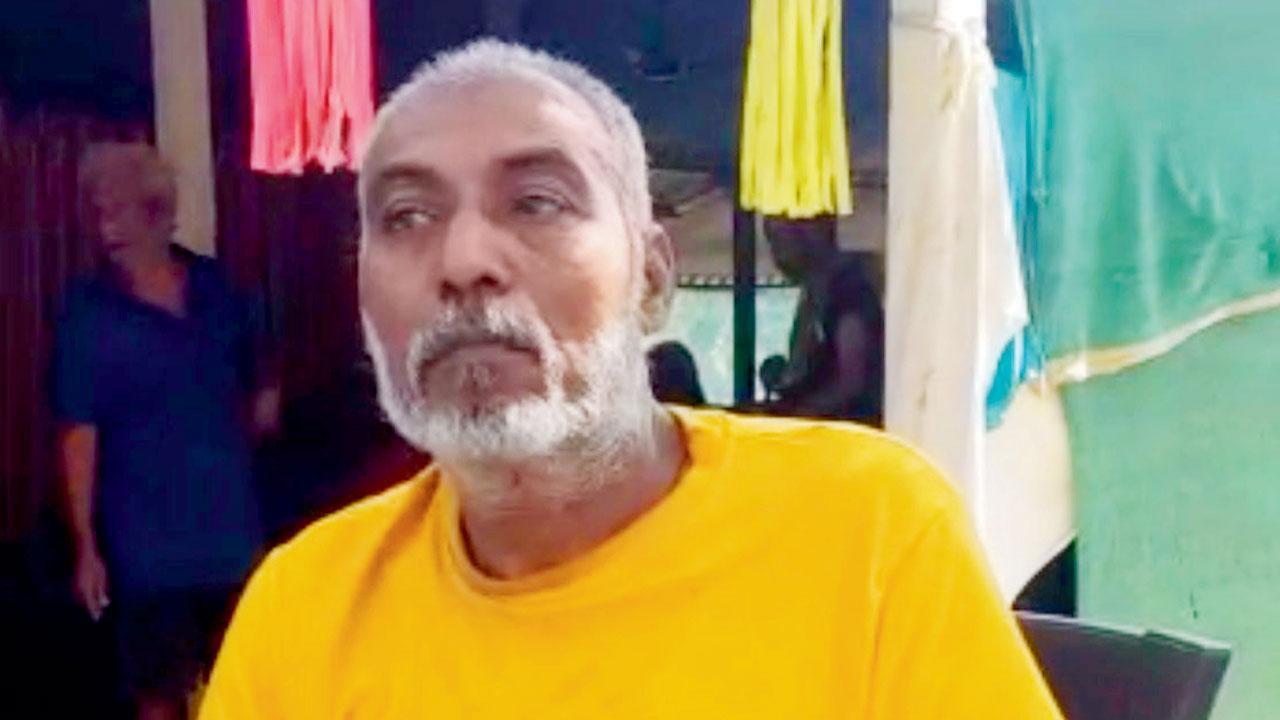 Rafiq Shaikh had been working at an ashram in Dahanu. Pic/Hanif Patel
The Shaikh family from Palghar were grieving a member whom they lost in a railway accident last month. But on Sunday, he called his wife! It turns out that the Shaikhs had buried someone who looked like him. The Palghar GRP are now trying to identify the person buried by them.
According to the police, on January 19 this year a man of around 55 years, who was crossing the railway tracks at Palghar, met with an accident and died on the spot. The Palghar Government Railway Police registered an accidental death report, but nobody claimed the body. The police then circulated photos of the deceased on their website and also on social media to find the family of the deceased.
ADVERTISEMENT
After two days, the Shaikh family approached the Palghar GRP, saying the deceased's face and physique was similar to those of Rafiq Shaikh, 57. A relative of the Shaikhs said Rafiq had left the family home six months ago due to an issue. He had not even kept in touch with his wife who stayed in Kerala. The family claimed the body and buried it thinking it was Rafiq.
Also Read: Badlapur man follows woman to flat, barges in, molests her
Senior Inspector Naresh Randhir of Palghar GRP said, "Rafiq's wife had identified the body and claimed that it was him. His brother also stated that it was Rafiq. So we handed over the body to the family for last rites."
"On Sunday, Rafiq called his wife and inquired about her and their kids. She didn't believe it was him and asked him to make a video call. After he did so, she realised they had buried someone else," he said. The Shaikhs then informed the police.
"Now, we are trying to identify the person whom they buried. We don't need to exhume the body  as we have his photos," Senior PI Randhir further said. Rafiq Shaikh is a rickshaw driver. For the past few months, after leaving his home, he has been working at an ashram in Dahanu.