Newly formed commissionerate launches emergency number, equips beat marshals with communication devices to swiftly reach citizens in distress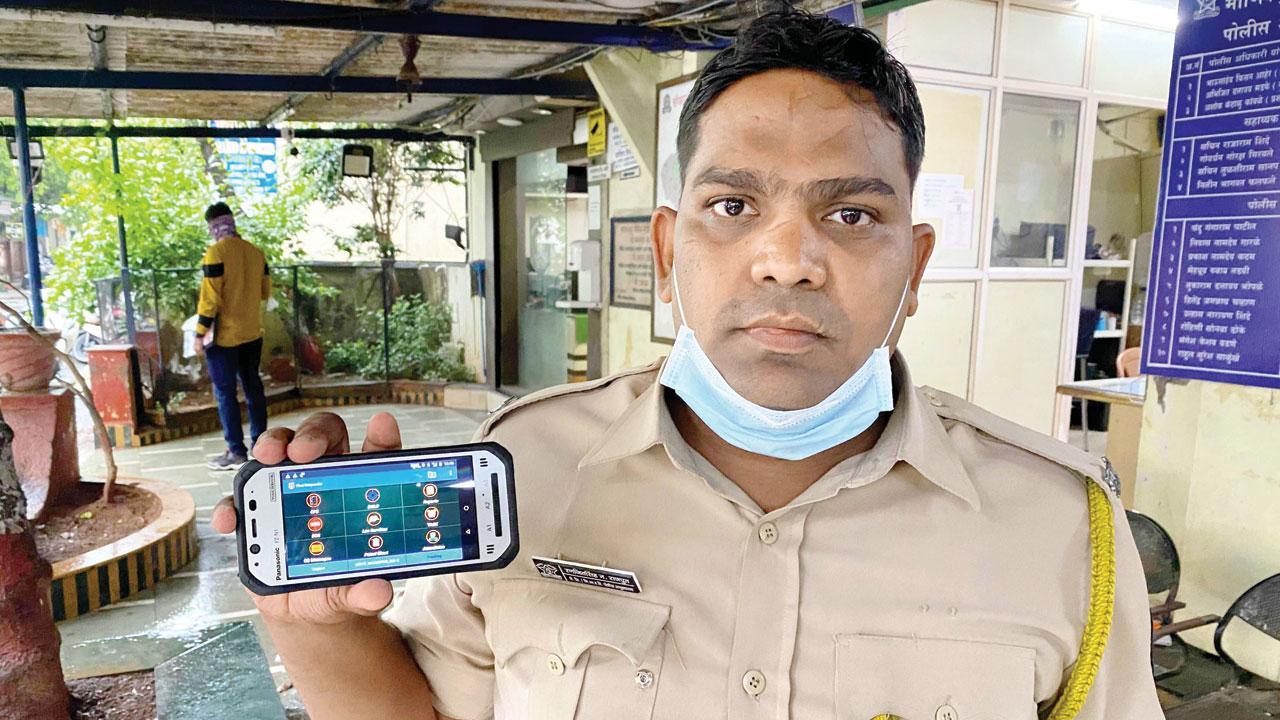 A policeman shows the MDT device
The newly formed Mira Bhayandar Vasai Virar (MBVV) police commissionerate activated its emergency number '112' on Wednesday for the residents of Mira Road, Bhayandar, Naigaon, Vasai, Nalasopara and Virar. Beat marshals will be tasked with responding to the distress calls.
Deputy Commissioner of Police (DCP) (headquarters) Vijaykant Sagar said, "It's a government initiative where all emergency services will be integrated into one helpline 112. The call will come to our control room where policemen will transfer the message to the nearest beat marshal." The commissionerate has 13 police stations and beat marshals in each has two MDT (Mobile Data Transfer) devices and one vehicle-mounted device to address distress calls.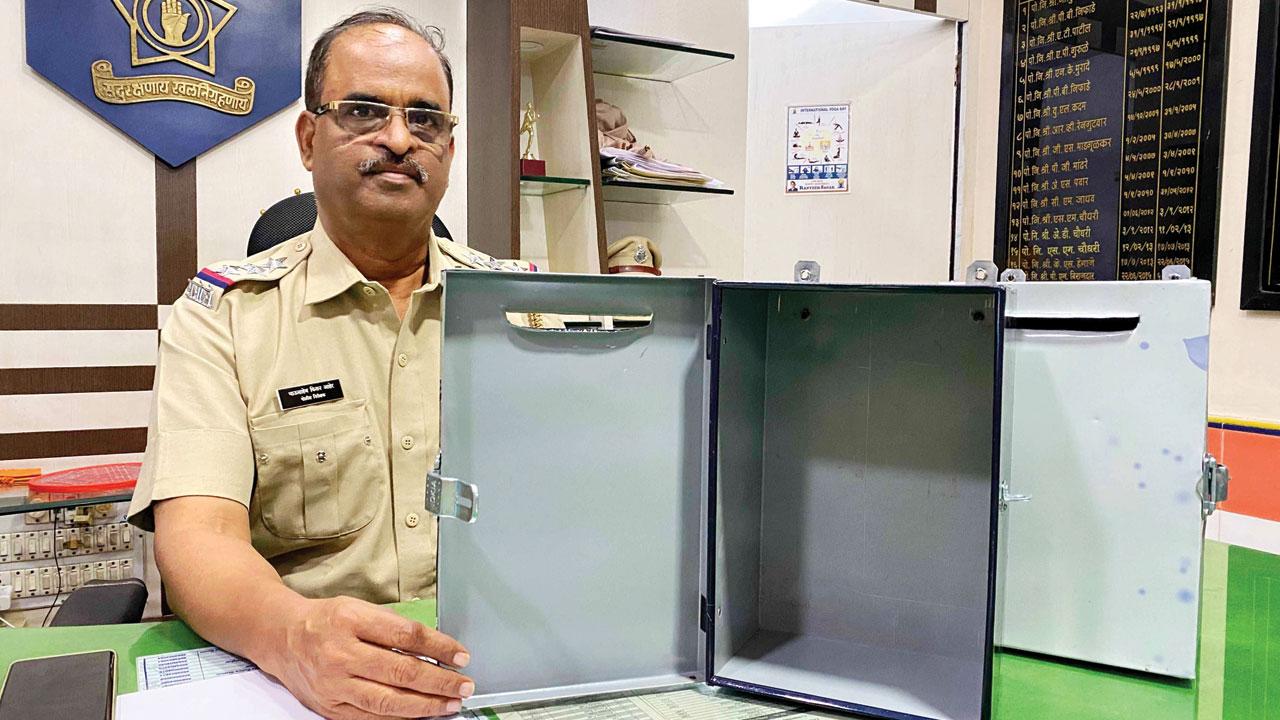 Senior Police Inspector Bhausaheb Ahir shows the Women/Children Complaint Box
Each MDT device costs '1.50 lakh, said a police officer. "The MDT device is enabled with GPS and helps the Control Room locate patrolling beat marshals who can reach citizens at the earliest," added Sagar. Beat marshals have to log in to the internet-enabled device to activate while they are on duty.
"Beat marshals can plan the route and map the area. There are three in-built microphones so even if a beat marshal is in a noisy place, people in distress can hear him clearly," said another officer. Beat marshals underwent a three-day training to operate the MDT device.
"It rings non-stop until we address the message from the control room," beat marshal Ranjeet Singh Rajput said. Beat marshals are the first policeman to reach a spot. After attending to a citizen, the beat marshal would have to submit his remarks on the device.
"The remarks include on-the-spot observations. The GPS tracking will help the control room track the beat marshals' location and send reinforcements faster during emergencies," the officer added.
Complaint Box in city
MBVV police chief Sadanand Date ordered the installation of Women/Children Complaint Box at bus stands, education centres, market areas, near railway stations, police stations/chowkies, parks, etc. The idea came in the backdrop of the Sakinaka rape and murder early this month.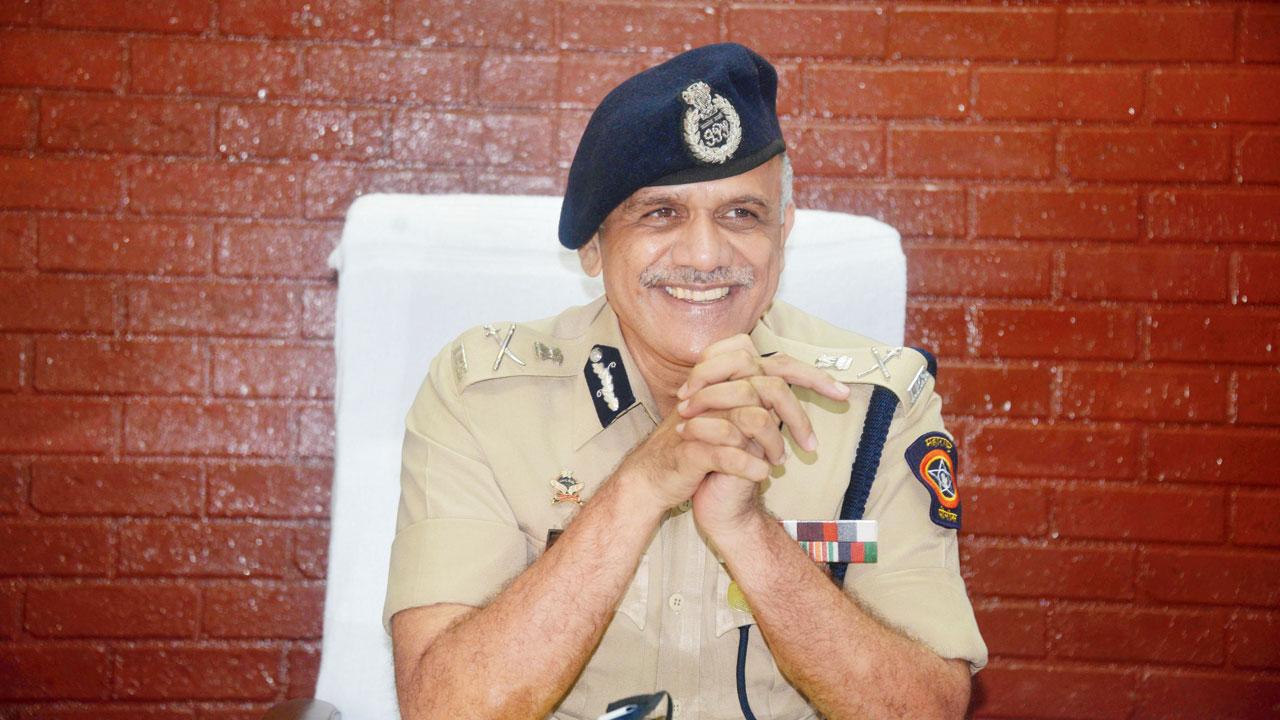 MBVV Commissioner of Police Sadanand Date. Pics/Hanif Patel
Manikpur police station's Senior Police Inspector Bhausaheb Ahir said, "Many women do not wish to reveal their identities if they are being harassed. Some may not be able to reach the police station to file a complaint. Now they can drop their grievances in the complaint box. We will try to resolve the issue or if needed, take suo moto action," Ahir said.
The installation started on Wednesday and every police station is installing around a dozen boxes. Date also met policewomen on Tuesday to learn about their problems and seek their suggestions for better policing and a healthy work environment. Many policewomen welcomed the initiative.
13
No. of police stations under MBVV commissionerate