He said, 'the massive crowd that has reached here cannot be bought with money'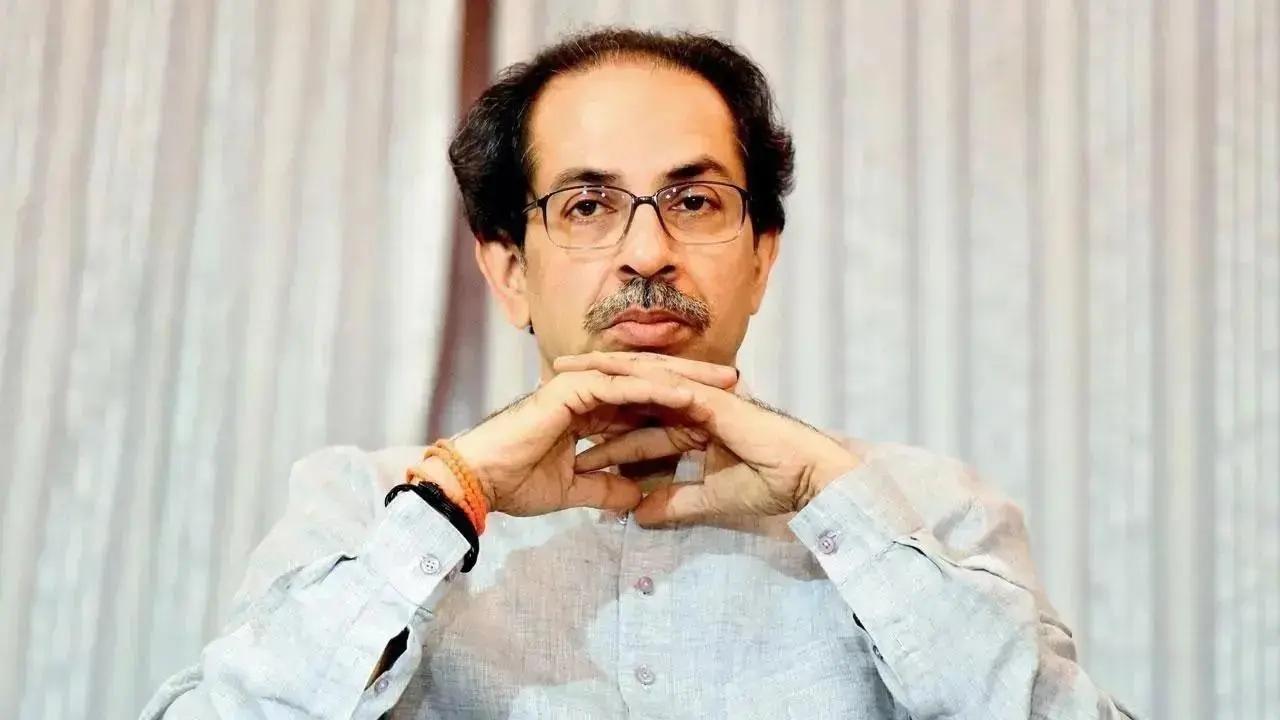 Uddhav Thackeray. File Pic
Shiv Sena (UBT) on Monday held an event at Shanmukhananda Hall on Balasaheb Thackeray's birth anniversary. Addressing the event, Uddhav Thackeray said that the die-hard Shiv Sena party workers cannot be bought with money but traitors can be bought and sold with 'khokhas' (money). 
He said, "the massive crowd that has reached here cannot be bought with money."
While speaking on the BMC elections, Uddhav said that BMC is India's richest civic body. I warn the BJP to not exploit Mumbai. 
He said, "Do not eye BMC's fixed deposits, it is for employee's pension and development of the city."
हिंदुहृदयसम्राट शिवसेनाप्रमुख वंदनीय बाळासाहेब ठाकरे यांच्या जयंती निमित्त । साहेब जन्मदिवस - #LIVE

📍षण्मुखानंद सभागृह हॉल । किंग्ज सर्कल, मुंबई #हिंदुहृदयसम्राट #शिवसेनाप्रमुख #BalaSahebThackeray #UddhavThackeray

[ सोमवार - 23 जानेवारी 2023 ] https://t.co/ldOPUsF4L5

— ShivSena - शिवसेना (@ShivSena) January 23, 2023
Uddhav also questioned about the projects going to Gujarat. He said, "What was being done by the state government while projects that were supposed to come to Maharashtra went to Gujarat." 
The former Maharashtra CM, Uddhav Thackeray said that the Maha Vikas Aghadi (MVA) on the guidance from NCP supremo Sharad Pawar became a bone of contention.
Also Read: PM Modi, Uddhav Thackeray other leaders pay tributes to Shiv Sena founder
Meanwhile, Shiv Sena (UBT) announced its alliance with Prakash Ambedkar-led Vanchit Bahujan Aghadi (VBA) on Monday.
Shiv Sena (UBT) chief Uddhav Thackeray while shareing the stage with Prakash Ambedkar said that we have joined hands with Vanchit Bahujan Aghadi (VBA) to keep the democracy of this country alive.
"We have come together with the idea of 'country first' and in a bid to keep democracy alive," Uddhav Thackeray said.
Thackeray said, "Today is January 23, the birth anniversary of Balasaheb Thackeray. I am satisfied and happy that several people of Maharashtra wanted us to come together. Prakash Ambedkar and I are here today to form an alliance." Should housing societies be more cautious with their elevators and sewer lines?