The MNS president wrote to his estranged cousin over police action against his party's leaders and workers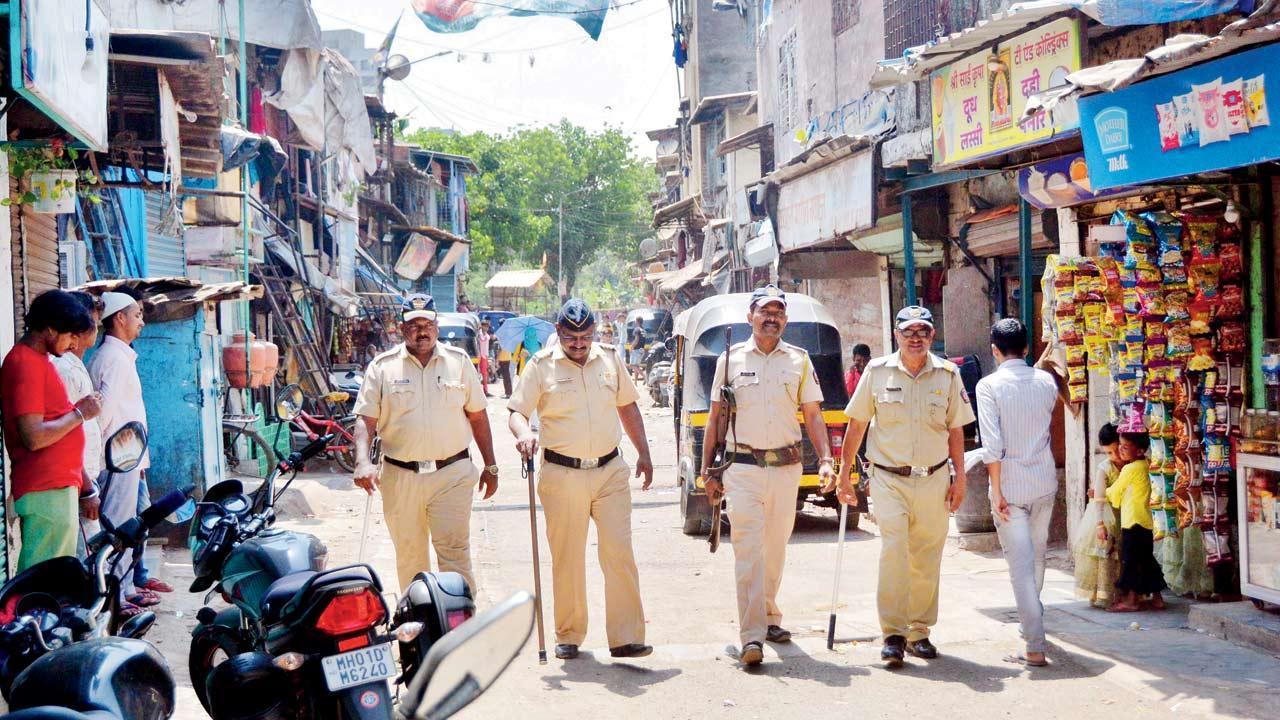 Police outside a Chembur mosque on May 4 after the MNS ultimatum. File pic
Decrying police action against his party leaders and workers following the announcement of an agitation to remove loudspeakers from mosques, MNS president Raj Thackeray has warned his estranged cousin and Chief Minister Uddhav Thackeray, to not push 'his and his people's' patience to the extreme.
"I have only one thing to tell the government. Do not see the end of our patience. Power comes and goes. Nobody, not even you Uddhav Thackeray, has come with a licence to be in power forever," said Raj in a letter that he posted on social media on Tuesday.  He said his party's rank and file was arrested even before they could protest on May 4.
"Why were 28,000 workers served notices, thousands externed and put in jail? Is it because the loudspeakers that pollute the environment are not pulled down?" he wrote, accusing the state of misusing police force to oppress his party workers. "I wonder if similar action was taken to seize weapons and terrorists from mosques. The police are scouting for Sandeep Deshpande and others as if they are Pakistani terrorists or Razakars from the Nizam State," he added.
Raj wrote further, "The Marathi people and Hindus are witness to those who have given orders to the police to take cruel, oppressive and harsh action against MNS workers."
28k
No. of MNS workers allegedly served notices