Per capita complaints about water contamination most in Bhendi Bazar, Dongri, Chira Bazar, Kalbadevi and Byculla, shows RTI data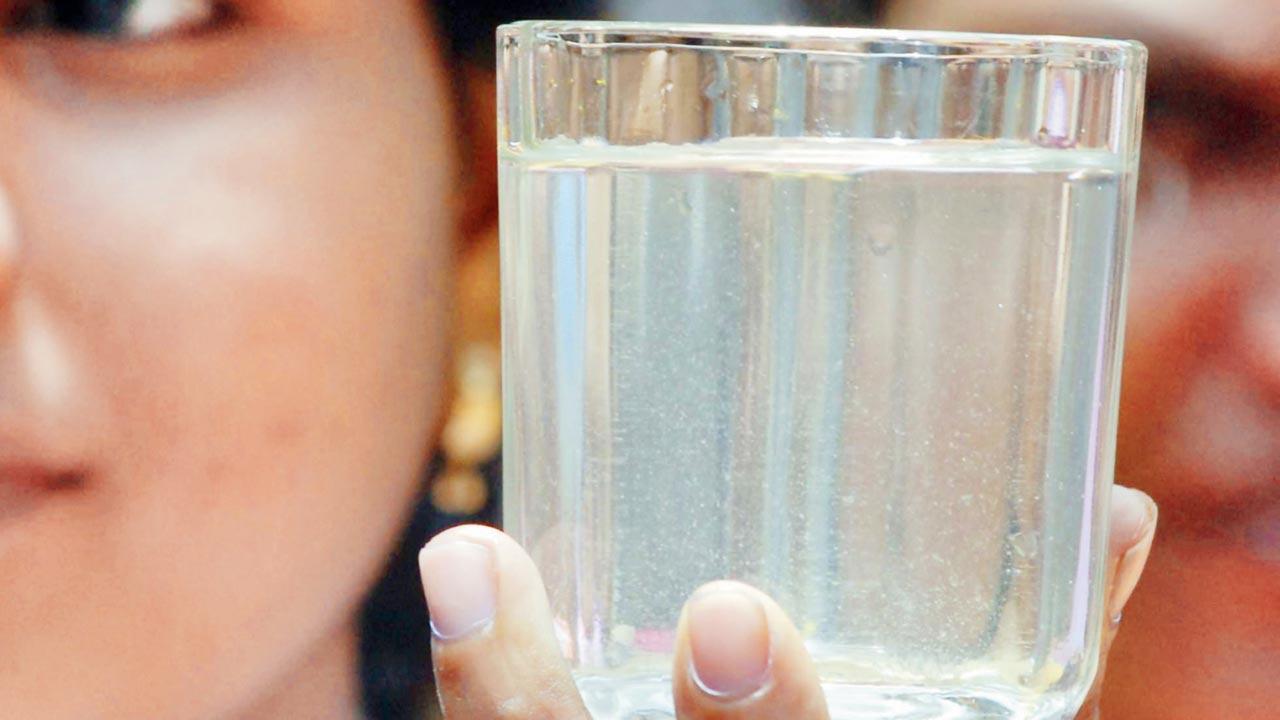 A resident of Chandanwadi shows contaminated water received in their taps. File pic/Shadab Khan
Mumbai may have the distinction of receiving much cleaner water compared to most cities in the country, but contaminated water still seems to be a concern in a few SoBo wards. Water contamination complaints vis-a-vis population were the highest at Bhendi Bazar, Dongri, Chira Bazar, Kalbadevi and Byculla last year, shows data gathered from the BMC under the Right to Information Act.
As per the figures obtained by non-profit Praja Foundation, the BMC received 1,940 complaints about poor quality water in 2019, while the number stood at 1369 the next year. Last year, there were 1,342 complaints about dirty water.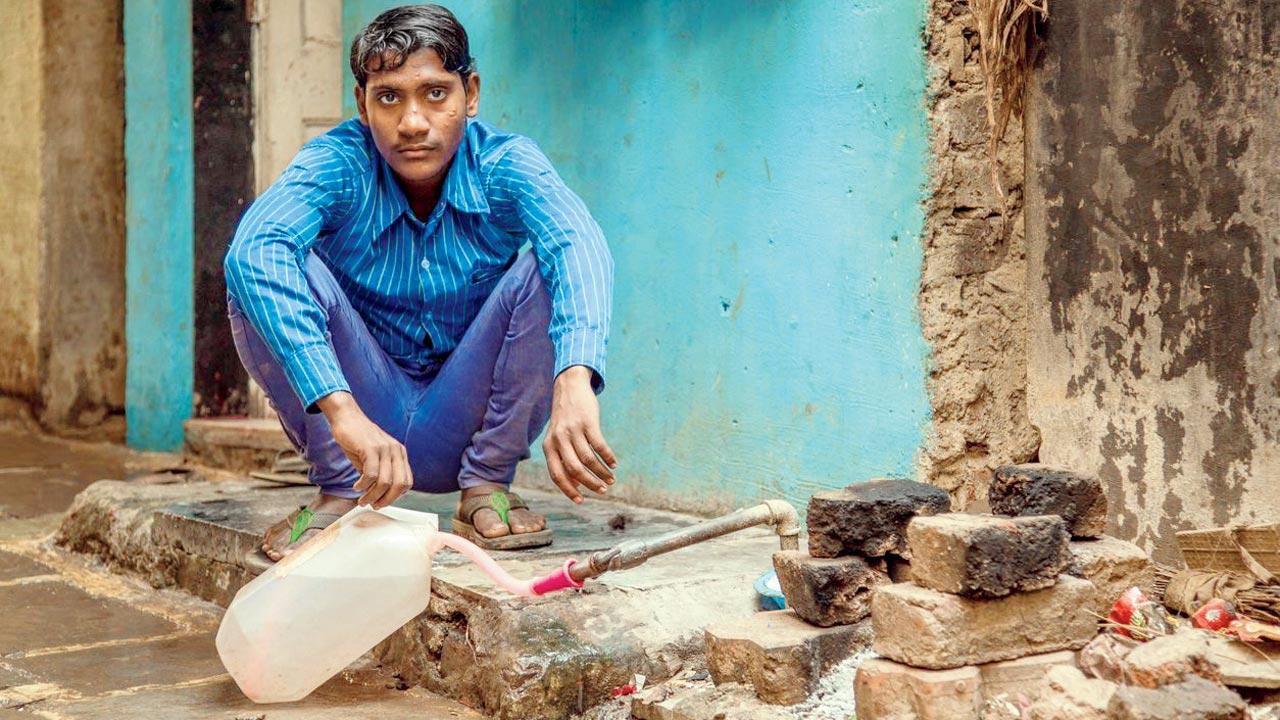 Congested areas might be one reason for filthy water.  Representation pic
Of the grouses in 2021, 152 were from K west (Jogeshwari W/ Andheri W/ Vile Parle W), 123 from E (Byculla) and 101 from R/C ward (Borivali). Considering that K west and R/C wards have larger populations, the problem appears more prevalent in smaller wards like B (Bhendi Bazar, JJ hospital area) with 68 complaints and C with 72 plaints.
In the past few years, the quality of water in the city has improved, shows BMC data. "The coliform positive samples reduced from 2.22 per cent in 2017-18 to 0.40 per cent in 2021-22 and E. coli positive samples declined from 0.57 per cent to 0.17 per cent in the same duration," said an official from BMC's health department. 
Water shortage big worry
Amid the welcome improvement in the quality of water supplied in Mumbai, water shortage continues to be a major headache for the residents. Of the 10,981 water-related complaints last year, 3,807—about 35 per cent—were about disruption in supply. While 30 of the complaints pertained to leakage in pipelines, 12 per cent were related to contaminated water. 
At 447, most grievances came from K east (Jogeshwari E to Vile Parle E), followed by 337 from adjacent K west ward and 298 from P North (Malad). The corporation received 3,335 water leakage complaints, with K east, N (Ghatkopar) and M West (Chembur) topping the list.
"We cannot point out one reason for the more number of complaints from particular areas. There are various reasons behind contamination and the issues are solved after inspection," said a senior official from BMC's hydraulic engineering department.