Following the rains, the minimum temperature recorded was a degree below normal at 27 degrees Celsius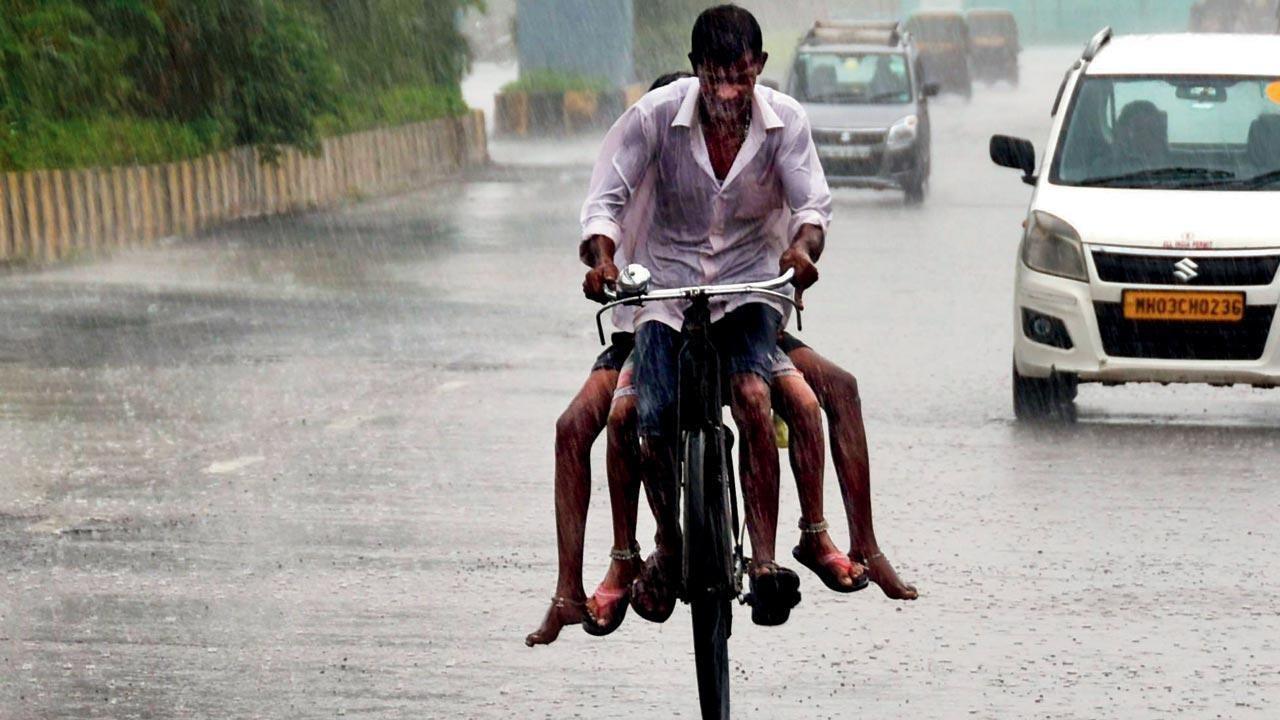 Representative image
Mumbaikars woke up to a pleasant morning after the city witnessed light showers in parts of South Mumbai and Nerul in Navi Mumbai.
On Saturday night, parts of Mumbai including Dadar, Sewri, Matunga, Parel, and areas in Navi Mumbai witnessed received light rains.
At IMD's Santacruz observatory, relative humidity on Tuesday morning was at 71 per cent. The relative humidity is 90 and above during the monsoon season. Following the rains, the minimum temperature recorded was a degree below normal at 27 degrees Celsius.
With pre-monsoon showers bringing relief from the heat, Mumbaikars who could not keep calm flooded social media platforms with pictures, videos and memes. #MumbaiRains is also trending on Twitter.
Here are a few reactions, pictures and videos by netizens:
Yesterday it was #DelhiRains now its time to #MumbaiRains both the metro cities enjoying rains during #heatwaveinIndia 👍👌🙏 pic.twitter.com/H3hzzEa5lC

— Khaki4Greenland (@khaki4_service) May 24, 2022
Early morning rain in Navi Mumbai #MumbaiRains pic.twitter.com/wMzs4gnl9m

— Aditya Khedkar 🇮🇳 (@Aditya01731278) May 24, 2022
Aamchi #Mumbai 🌦#mood #rain #MumbaiRains #Tuesday #clouds #mausam #barish pic.twitter.com/nMPheRNnc0

— Vishal Sudarshanwar (@Vishal_Movies) May 24, 2022
#MumbaiRains finally came✨ The relief we needed xD

— Sahil Pabale (🛠,🇮🇳) (@SahilPabale) May 24, 2022
Mumbaikars enduring from scorching heat be like:#MumbaiRains pic.twitter.com/ouTn2WpwJs

— Andy (@iamandy1987) May 23, 2022
Mumbai be like: Rains but no drains #MumbaiRains

— Swapnil (@s_rawate) May 24, 2022
#MumbaiRains pic.twitter.com/n0KkrWpUNu

— Kartik Rao (@Trade_Rao) May 24, 2022
पहली पहली बारिश की छीटें.....

पधारो, #MumbaiRains

— AnuP 🇮🇳📽 (@anupsjaiswal) May 24, 2022