More worryingly, the WHO survey found that a whopping 74.3 per cent of people had no fitness or sports-related physical activity in their daily routine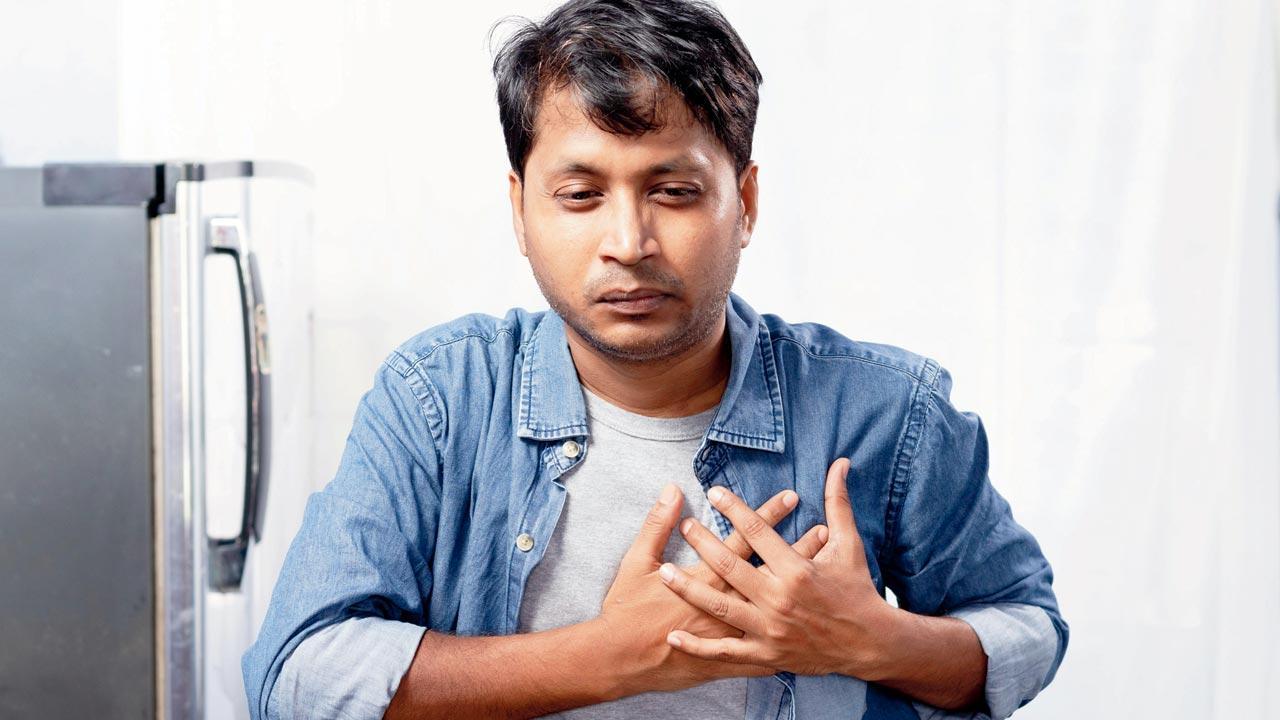 WHO's STEPS survey assesses six risk factors to heart ailments. Representation pic
A WHO steps survey done by the Brihanmumbai Municipal Corporation's (BMC) Health Department revealed that four out of 10 adults in Mumbai are at a higher risk of contracting cardiovascular disease (CVD). The respondents reported having three or more risk factors for CVD, which includes regular smoking, insufficient intake of fruits and vegetables, less physical activity, being overweight, and high BP and blood sugar level. 
Living a sedentary lifestyle is taking a toll on Mumbaikars. People are getting cardiovascular diseases which are also resulting in mortality. The World Health Organisation's (WHO) STEPwise approach to NCD risk factor Surveillance (STEPS) comprehensively assesses individual health status and behaviours in a population. It helps countries, states, and cities build and strengthen data on risk factors of non-communicable diseases (NCD). Currently, data on these risk factors are available at the national level, but there is no data related to a specific city. The BMC undertook the assessment for city-level risk factors to help make informed data-driven policy changes and formulate effective strategies aligned with the city-specific data. It partnered with WHO-India, provided support through STEPS.
ADVERTISEMENT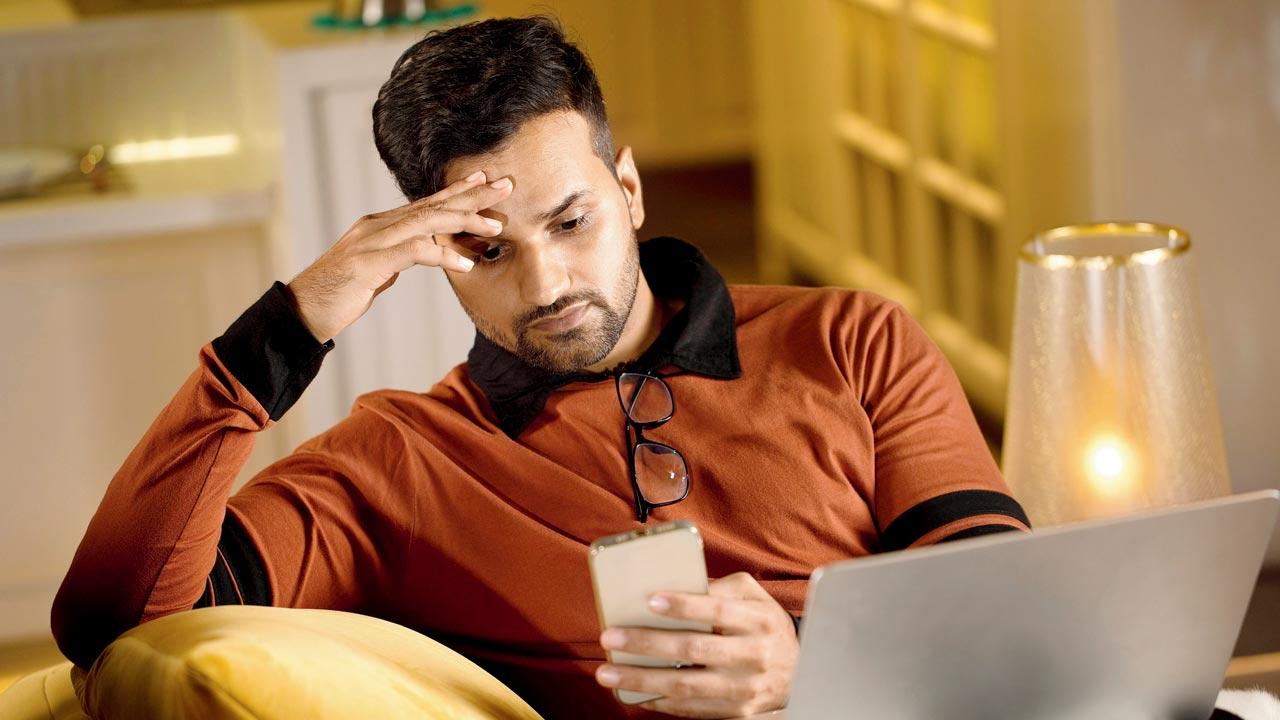 Medical professionals emphasised on leading a less sedentary lifestyle. Representation pic
A total of 5,199 adults participated in the survey—2,601 men and 2,598 women. The study reveals that around 37 per cent of the respondents (almost four out of 10 Mumbaikars) aged 18-69 years were reported having three or more risk factors out of the six risk factors of—daily smoking, eating less than recommended fruits and vegetables per day, insufficient physical activity, overweight, hypertension or currently on medication for raised BP and diabetes — which put them at high risk of getting cardiovascular diseases.
The WHO recommends that eating at least 400 g or five portions/servings of fruits and vegetables per day reduces the risk of NCDs. However, in Mumbai, around 94 per cent of the respondents fell short to meet the same. Around 21 per cent of the respondents (one in five) were found to have total cholesterol higher than 190 mg/dl or are currently on medication for raised cholesterol.
Also Read: 35 per cent of Dharavi locals were reluctant to get Covid jab: Study
Almost 18 per cent of the respondents have raised blood glucose in both public and private health facilities. However, only 42 percent of respondents have controlled sugar levels. In Mumbai, 34 per cent of the respondents (every third Mumbaikar) reported having raised blood pressure. Around 15 per cent of participants accept consuming smoked and smokeless tobacco.
No physical activity 
The survey also revealed that 74.3 per cent of Mumbaikars reported no fitness/sports-related physical activity in their daily routine. Additionally, 46 per cent were overweight, and 12 per cent people were found obese. More women were found to be obese than men. 
'Tackle stress'
Professor and Head of the cardiology department, Bombay hospital, Dr Anil Sharma said, "Improper diet, inadequate sleep, stress, no physical activity is now affecting the younger population. The study is an eyeopener for Mumbaikars. One has to live a stress-free life, stop having alcohol and tobacco, practise meditation, eat vegetables, and do moderate physical activity according to their age."
Additional Municipal Commissioner Dr Sanjeev Kumar said, "We appeal to citizens to be fit. One can join Shiv Yoga Kendra run by BMC free of cost. Citizens can also visit the nearest dispensary for routine blood and sugar level  checkups. Avoid eating oily food and stop the consumption of tobacco."
Dr Vishal Khullar, director-CTVS and Heart and Lung Transplant, Nanavati Max Hospital, said, "These risk factors are strongly associated with an increased risk of developing chronic diseases such as cardiovascular disease, type 2 diabetes, and stroke.  Healthcare providers should be aware of these risk factors and regularly screen patients to identify those at risk and provide appropriate management strategies. Failure to identify and manage these risk factors can lead to a higher incidence of chronic disease and increased healthcare costs." 
2,601
No. of male participants in the survey
2,598
No. of female participants in the survey
5,199
No of adult participants