Aarya Bhanushali had taken the Covid vaccine seven days ago, her family says; an MNS worker says it is mysterious that a 15-year-old girl could have died of a heart attack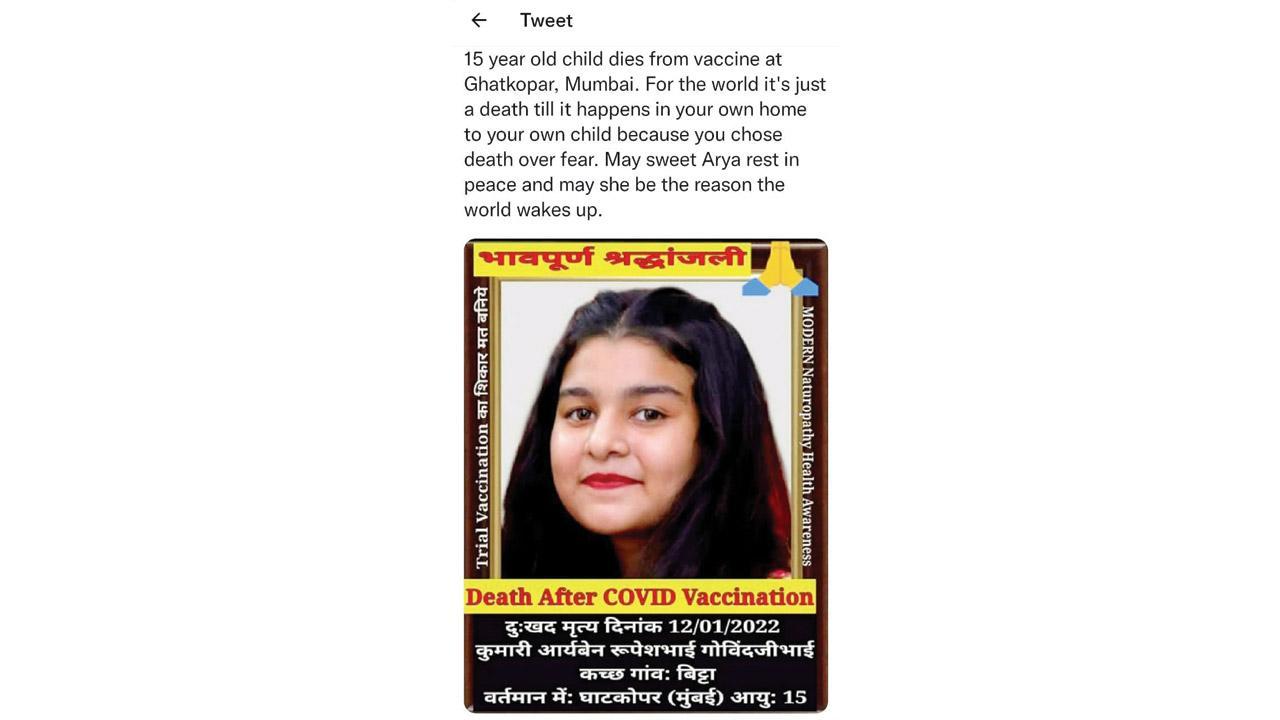 Screengrab of the tweet claiming Aarya Bhanushali died after getting the Covid-19 vaccine
After the mysterious death of a 15-year-old girl from Ghatkopar on Wednesday, a doctor from Delhi spread a message on social media platforms claiming she died after taking the Covid-19 vaccine. Her family, however, claimed that she passed away due to a heart attack. Aarya Rupesh Bhanushali lived with her family at the Himalaya society in Ghatkopar West. On Wednesday morning, she complained of pain in the chest and acidity, her uncle Ashariya Bhanushali told mid-day.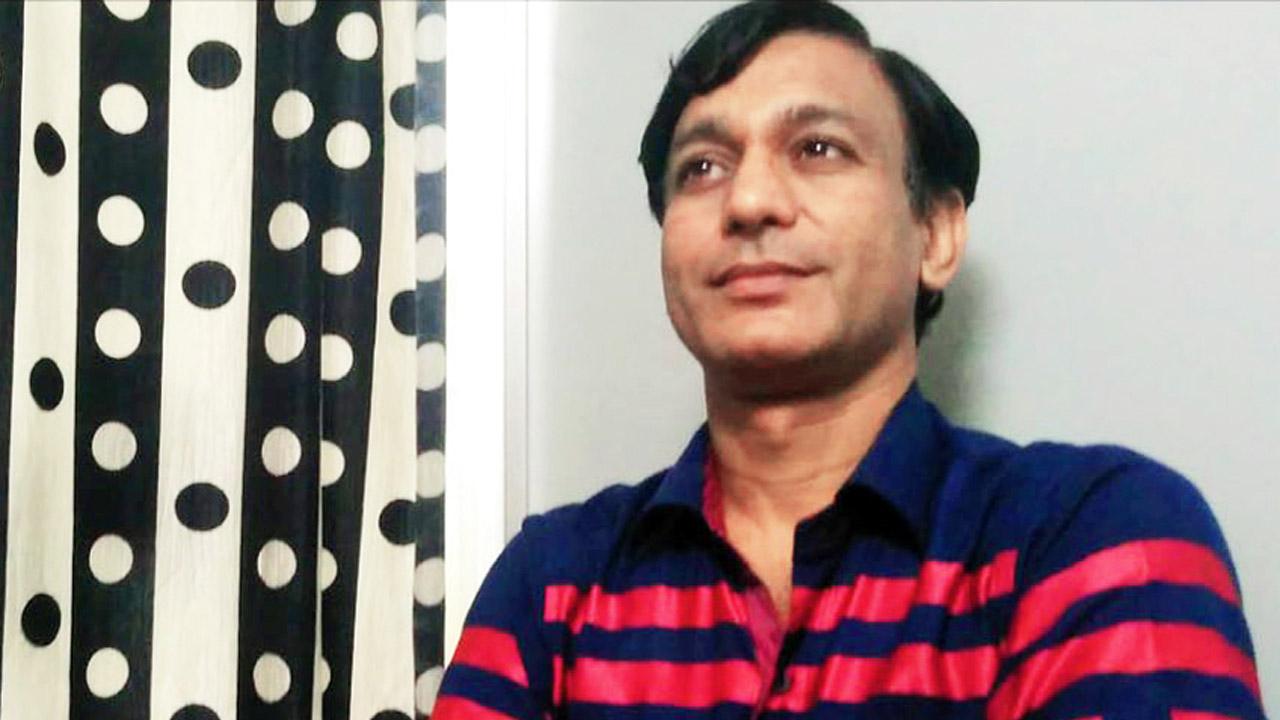 Delhi-based doctor Tarun Kothari who spread the fake message. Pics/Rajesh Gupta
ADVERTISEMENT
"We gave her soda and cold water, but the pain increased. We immediately called an auto to take her to Disha Hospital in Ghatkopar West. But she suddenly fell unconscious. When we reached the hospital, the doctor declared her dead, and told us that she died 15 minutes ago of a heart attack," Ashariya said.
Ashariya said a Delhi-based doctor, Tarun Kothari, spread a fake message on the social media platform claiming that Aarya died because of a reaction from the COVID-19 vaccine. "Aarya had taken the vaccine seven days back and didn't have any side effects. Her death was natural and we don't have any suspicions. Our doctor also told us that Aarya died of a heart attack. We don't have any objection to the vaccine. "She was a brilliant student and had scored 98 per cent in the SSC preliminary exams. She left us suddenly," the uncle added.
Speaking with mid-day, MNS worker Rajesh Chavan said, "We also received this shocking information through Twitter that a Ghatkopar girl died after taking a vaccine. We found out that the girl died due to a heart attack, as the family said, but she had taken the vaccine seven days ago. We will check with the family and the doctor. It's a serious issue. We will write to the deputy commissioner of police to investigate this matter. The girl was too young and she died of a heart attack. It's mysterious." Dr Kothari, an MBBS, was unavailable for comment.